News
Who was the ultimate 80s action hero?
The 80s was heyday of the action hero. But out of the Schwarzeneggers, Stallones, Norisses and Lundgrens which one was the ultimate action hero?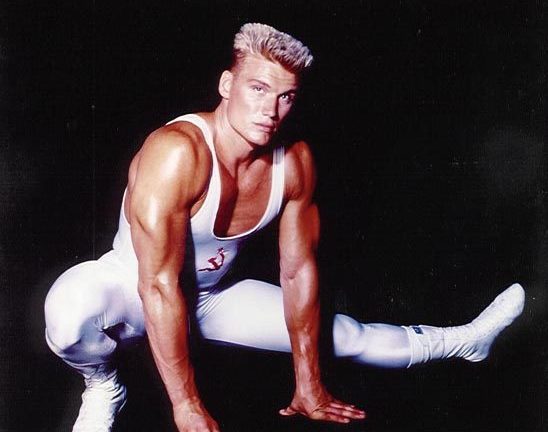 Big explosions, big muscles and big budgets; without doubt the best time to be an action hero was the 1980s.
In the era of Ronald Reagan, bigger was most definitely better, and the heroes of the silver screen did nothing to disprove that ethos. How we all marvelled at the physique of Arnold Schwarzenegger and gaped in awe at the lithe athleticism of Chuck Norris.
But who was king of the 80s action movie? Who was the best dispatcher of bad guys? Who had the worst
Arnie – emotes like woodProbably the first one to come to mind is Arnold Schwarzenegger, who shot to fame as an unemotional android in Terminator. Arnie followed this up with several more unemotional performances, then made Jingle All The Way, before he came to his senses and went back to making unemotional performances, this time as Governor of California.
His acting skills can best be described with words such as balsa, ply, pine, ebony, oak, and cedar. As important as he is to the 80s action movie genre, his lack of acting ability lets him down, as do his occasional flirtations with comedy.
Stallone – not dumb enough The other big star that most people associate with 80s action films is Sylvester Stallone. His most notable performances are, of course, as Rocky and Rambo, both of which were hugely successful and which spawned many, many, many sequels.
Before I came to write this article, I'd always considered Sly to be my favourite action hero. For a start, he's a pretty good actor, and should also be given more credit for his writing skills. And as much as I probably shouldn't admit to this publicly, I didn't actually mind Stop! Or My Mum Will Shoot.
However, when I started to think about it, I wondered whether Rocky and Rambo (the original films rather than the sequels) were really proper action films. Sure, they had action in them, but they just weren't mindless enough to really qualify. Films like Cliffhanger and Judge Dredd were demb enough to be proper action films, but they were rubbish.
So that's Stallone out of the running then, which leaves me without a favourite 80s action hero. This is, I'm sure you'll agree, a dire state of affairs. Luckily, another hero was ready to step in to take his place: Dolph Lundgren.
Lundgren – he Da Man! Why Dolph? I would say Universal Soldier, but that wasn't an 80s movie. However, Rocky IV was. Although it wasn't the best outing for the series, Lundgren's performance as the steroid-taking, boxing machine Ivan Drago made it worth watching. He was cold, yet convincing ('If he dies, he dies') and he looked hard as nails.
Lundgren also played He-Man and The Punisher and has a Masters Degree in Chemical engineering. Later on in his career, he even managed to bring a bright spot to Johnny Nmemonic. So for these reasons, he's my new favourite action hero.