News
Where is Warner Bros' next big franchise coming from?
When Harry Potter hangs up his wand in 2011, where is Warner Bros going to look for its big tentpole movies?
Few movie studios in Hollywood have managed to play the franchise card to anywhere near the success of Warner Bros. Across the 90s, for instance, we got four Batmans, two Lethal Weapons, two Under Sieges, three Free Willys (steady) and two Grumpy Old Men. On top of that, there were extensions to the Gremlins, NeverEnding Story, Major League and Police Academy sagas, and a few attempts to build franchises that never really came to fruition (Maverick being arguably the biggest missed opportunity).
Heck, it even shoehorned a pseudo-sequel out of The Fugitive, and began the next decade with both The Matrix and Harry Potter gearing up to be franchised within an inch of their lives.
Warner Bros is coming to something of a crossroads, however. By the end of summer 2012, Christopher Nolan is widely expected to have completed duties on the Batman films, and the eight-movie Harry Potter saga (surely Warner Bros' most successful franchise of all time) will have come to an end.
Given the requirement for movie studios' business plans to rest heavily on big franchises, where is Warner Bros, therefore, likely to look next? Well, the search for the Potter replacement has already begun…
BATMAN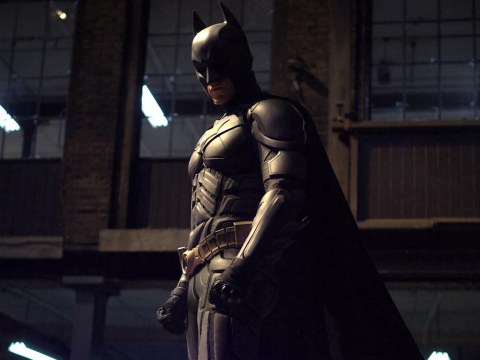 Just because Christopher Nolan will more than likely be leaving the Batcave for good after his next film, that's clearly not going to be the end of the Batman saga on the big screen. It will bring to an end, however, the most lucrative and critically successful period for the Dark Knight's adventures, and when Nolan disappears, it's likely that Christian Bale will hang up the cowl too.
On the upside for the studio, this allows Warner Bros to reboot Batman again, and on a much cheaper scale. On the downside, the person tasked with finding Christopher Nolan's replacement must know in their heart of hearts that it's a poisoned chalice they hold in their hands. It's not impossible, but it's one of the toughest challenges a movie executive will face in the years ahead.
Given that Batman will be Warner Bros' premium franchise once Potter's done and dusted, to say the pressure will be on is something of an understatement.
SUPERMAN
It's little secret that Warner Bros has been desperately trying for some time to make the Superman franchise a lucrative one again. Its latest attempt is to shake some Nolan Batman magic on it, with Christopher overseeing the next film, and his brother Jonathan co-writing it.
Warner Bros has a problem, though. Sony abandoned Spider-Man 4 so it could reboot the franchise and get it back down to basics, cutting the budget to around $80m in the process. Warner Bros doesn't have that luxury. A new Superman film is likely to cost in the region of $200m, and that would just about be covered by the US gross for the last one, Superman Returns.
That's a big risk, but one Warner Bros can't afford not to take. It knows that if it can position Superman properly, with the right people behind the scenes, then it's looking at three or four films with massive box office takings. But it'll also have one eye on the unsuccessful attempt to reboot The Incredible Hulk after the previous film commercially underperformed, proving sometimes, a fresh lick of paint just isn't the answer. Warner Bros, in search of massive tentpole pictures, will still have to give this a go.
SHERLOCK HOLMES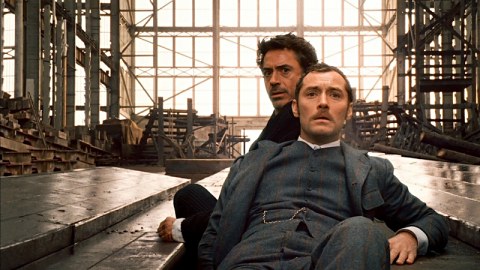 Don't be surprised if Sherlock Holmes emerges as a regular release on the Warner Bros radar. The first film, in the shadow of Avatar, did sizeable numbers over Christmas, and the studio was savvy in pushing forward a project with lots of stories to explore for future instalments.
And future instalments are coming. Sherlock 2 is set to arrive in time for Christmas 2011, and in an ideal Warner world, the films would keep coming every two years thereafter. And if it can plug half a billion in worldwide box office into the coffers on a bi-annual basis, then Sherlock could turn out to be the savviest commission since someone in Warner Bros HQ suggested bidding for those J K Rowling books…
OLD FRANCHISES
Through its New Line arm, Warner Bros is keen to explore resurrecting some of its comedy franchises of yesteryear. At the moment, the New Line slate boasts a reboot of Police Academy, and a new National Lampoon's Vacation. If it enjoys success with these, then don't be surprised to see further sequels to both, and also for the comedy back catalogue of the 80s and 90s to be raided still further. They may not be tentpole franchises, but they do make a lot of profit…
CLASH OF THE TITANS
Who gives a monkeys if not many people liked it, and if the 3D was beyond ropey? The commercial success of Clash Of The Titans has opened the door to a potential trilogy of films, and if they kick the blockbuster season off in similar style to Clash, then don't rule out Warner Bros going beyond that.
DC COMICS
This is the biggie, and where Warner Bros will be looking the hardest to plug the gap left by Harry Potter. Accepting that Batman and Superman are already in the works, Warner Bros will be looking to replicate the success Marvel is enjoying by bringing even the most minor of characters to the big screen. Look, in particular, for The Flash and Wonder Woman (assuming Megan's free) to roll off the production line sooner rather than later, and look for the longer term tentpole picture future for Warner Bros to be heavily superhero based.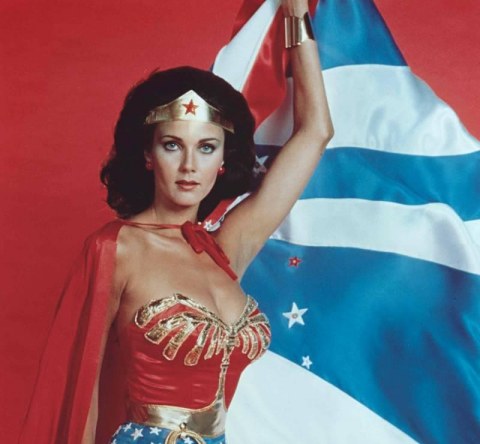 AND IN PRODUCTION…
Warner Bros has lined up plenty of darts to throw at the board in the next few years anyway. It's currently investing half of the money for the two The Hobbit films, and might end up owning the lot if it can snag a deal to buy up MGM. It's also working on new instalments of Happy Feet, I Am Legend, Final Destination and The Hangover, and it'll be keen to prolong each of those franchises as much as possible. Particularly, you'd imagine, Final Destination and The Hangover, which are cheaper to make, and thus more profitable.
One or all of those could turn into a goldmine for Warner Bros. That, or it could just bung J K a few quid to write another book or two…