Reviews
Where In The World Is Osama Bin Laden DVD Review
Morgan Spurlock goes on another mission. Only this time, er, he kind of gives up on it...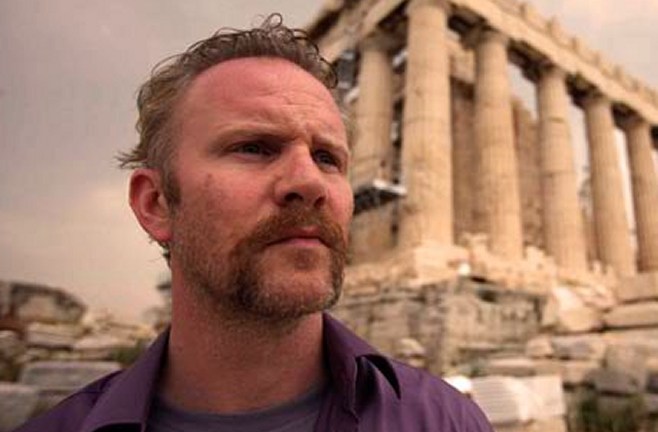 I keep wondering to myself, is Morgan Spurlock a genius or an idiot? He ate three square McDonalds meals a day for a month to prove that they aren't good for your health. It would seem nutty without more purpose, so it's good that he used the time to deliver the horrors of the fast food industry. Then, he decided that it would be a good idea to go and find the worlds most notorious and sought after terrorist, Osama Bin Laden. You may be forgiven for thinking he has zero regard for his personal safety, let alone any common sense, but in reality he goes into the Middle East just as his wife has found out she is pregnant. Her top concern is his safety, and his concern is what kind of world he is bringing a child into.
As it turns out, it's not that bad a world. Of course, terrorism and war tear this region and sequentially the rest of the world apart, but the people he encounters are far from the extremists we see on TV. In a way, it may seem like he is dodging the bad areas, but in truth, he's gone right in the deep end, speaking to family members of known terrorists and people with connections to Al Qaeda, and sometimes in very real, very dangerous situations.
What starts out as a film that wishes to portray Morgan Spurlock's journey on a one-man crusade a la John McClane of Die Hard fame, quickly turns into a nice man talking to nice people about how left behind they feel by the great America. I say "great America", because that is still how it seems the people of the Middle East see them. Of course, you get the people who hate America, but not the people in it, and you get even more people who hate Bin Laden as much as America do. All this makes this very human, mostly relaxed documentary worth seeing.
There are times it feels strange for him to go off to these places, leaving his pregnant wife alone at home. After all, if anything bad did happen to him, it would seem to disprove the point of the documentary, that the world is an unsafe place for his kid. Of course, it doesn't happen, and it only goes to prove that the world isn't as dangerous as the American media and government would have you believe.
While I did enjoy the film, I did think that Morgan Spurlock was the wrong man to have done it. And every scene made me know who would be better. I have seen Henry Rollins' spoken word show three times now, and he talks about all these same places and things. Going to places, meeting people and talking to them, just like this film. In fact he did some of it purely because his country deemed these places 'unsafe' and found that people were very welcoming of him too. With Spurlock, there's always the feel that he is slightly apprehensive, knowing at each step that this is a film, and not just an adventure.
As extras go, the disc is a little sparse, but while it lacks an insightful commentary it makes up for it with a pretty good half hour interview with Spurlock, and deleted scenes that delve a little deeper. Still, it doesn't feel like enough, and a little like it's coming up short.
Where In The World Is Osama Bin Laden is a good film, but a tricky one to rate. It comes up short of delving into the really bad areas, the areas where you are most likely to find Osama Bin Laden, and in that respect it doesn't make a lot of sense. Of course, it's understandable of him not to want to really go to those places considering the wife and kid, but begs the question, why not someone else? I personally, would love to see this film remade with Henry Rollins at the helm, but that's just me.  He has no family, loves meeting new people, and he's an utter nutter. Too bad it didn't happen, but as it is, this is a good, interesting way to spend 90 minutes.
Film:
Extras: