News
Where does summer 2015 leave movie stars?
Adam Sandler, Tom Cruise, George Clooney, Schwarzenegger and The Rock went head to head this summer. What did we learn about star power?
The late summer success of Christopher McQuarrie's particularly enjoyable Mission: Impossible – Rogue Nation may yet give Tom Cruise the biggest hit of his career. Right now, the movie has already grossed $373 million worldwide, after three weeks on release, and once done, it's got a sporting chance of getting to the $694 million taken by Mission: Impossible – Ghost Protocol, its immediate predecessor in the series. Even if it doesn't, it's proven lucrative enough for Paramount Pictures to gamble again on Tom Cruise's star power, by getting Jack Reacher 2 before the cameras this year.
Cruise is one of the last few bona fide movie stars, one of the few instantly recognisable faces who can get people along to one of his productions. The problem, in recent times, is that he's been bringing fewer of those people. Last year's widely-acclaimed Edge Of Tomorrow wasn't helped by a bungled marketing campaign, but it was suggested by many that had it had a different lead actor, then it may have stood to make more than the $369 millon it took.
Yet that overlooks the fact that while Tom Cruise may not be the major box office draw he once was in America, outside of the States, he still brings home the proverbial bacon. He's now in his 50s, and he can still open a movie. The real proof of that will come with his next two projects, the aforementioned Jack Reacher 2, and the Doug Liman-directed drama, Mena. The latter in particular may be a tougher sell.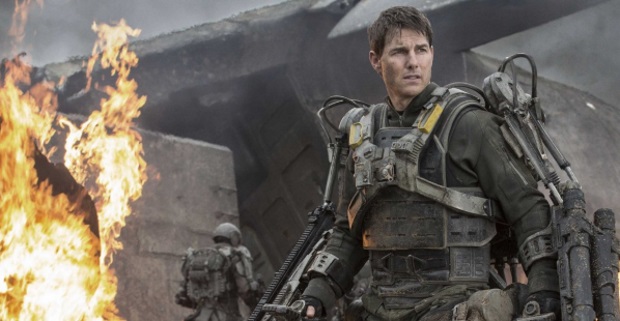 But then films with movie stars generally are.
There's a reason that more and more studios are opting to spend the money on CG rather than human beings. After all, how many times has a CG creation been dragged through the tabloids, had their previous performance used as an indicator of a current project, or had their personal beliefs called into question? CG may not play as well on chat shows, granted, but it's deemed a lesser gamble than an actual human being. There's a comparably lower risk in chucking $20 million at the effects team, certainly when contrasted with spending the money on a star name, who may not be quite the same level of attraction by the time the movie opens. 
This summer has been interesting for that. Sony must have thought it was onto a winner when it recruited Adam Sandler to headline Chris Columbus' 80s videogame celebration, Pixels. At the point the film was greenlit Sandler was coming off the back of one of his biggest ever hits, the admittedly piss-poor Grown Ups 2. Sony, looking for some extra selling points for Pixels, duly stumped up.
Fast forward to this summer, and Sandler's name is rapidly becoming box office poison. Blended struggled last summer, whilst a series of smaller, dramatic roles in the likes of Men Women & Children and The Cobbler haven't paid off. Furthermore, there's the furore over Sandler's upcoming Netflix movie, The Ridiculous Six. As such, there's not a poster for Pixels we've found that has Sandler's name in anything but one of the smallest fonts Sony could find. Even two years ago, that would have been unthinkable.
In fairness, the concern is born out by the movie. I quite enjoyed chunks of Pixels, but it'd be fair to say that some parts of the film, specifically the interplay between Sandler and the underused Michelle Monaghan, feel wholly out of place. The better film, arguably, would have been the one where the main characters stayed young, rather than moving to meet them some 30 years later.
Pixels didn't attract good reviews, but more worrying for Sony, it didn't attract good box office. Appreciating that it drilled the budget to below $90 million, the film – which had the ingredients to be a major hit – has clawed in $155 million so far worldwide. It'll turn in a profit, but not much of one. Would it have profited more without its leading actor? We'll never know. Just because his name was downplayed in the marketing, it wasn't as if most people didn't know he was in the movie.
Not unrelated, people certainly knew that Arnold Schwarzenegger was in Terminator: Genisys meanwhile, but putting him front and centre was a gamble that didn't really work. Since his return to acting from following his decade away in politics, Schwarzenegger's audience hasn't returned with him. Terminator: Genisys has still grossed over $300 million, but Paramount has had to pay hefty bucks in marketing, and turn James Cameron into an unreliable film reviewer, to make that happen. How many turned up to watch it for an Arnie film? Not many, I'd wager.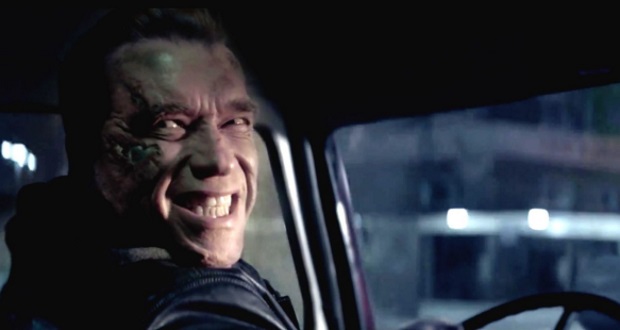 It's interesting that once again, the biggest grossing films of the year are the ones that don't rely on movie stars. Avengers: Age Of Ultron had Robert Downey Jr, certainly, but the ensemble appeal of Marvel's heroes was arguably the bigger attraction. Furthermore, we'll get a far better idea of Vin Diesel's current star box office appeal with this autumn's The Last Witch Hunter than with the ensemble-driven Fast & Furious 7. Then there's the biggest film of the year at the box office: Jurassic World. Chris Pratt certainly earned further stripes there, but still, the CG dinosaurs and a major franchise revival behind him didn't hurt. 
The two other movie-star headlined projects of summer 2015 fared in a way too that offered no real conclusion. After all, both San Andreas – starring Dwayne Johnson – and Tomorrowland – starring George Clooney – were films with heavy CG in places too. In the case of Tomorrowland (a box office disappointment), Clooney wasn't, in truth, the lead in the film either. But even going back ten summers, having actors of a similar stature in the lead roles would have surely added $100-200 million to a box office total. Now? The impact seems far less notable. 
San Andreas and Dwayne Johnson fared a lot better, I should note. Johnson was part of the Fast & Furious 7 ensemble of course, but it's the $468 million take of San Andreas that suggests genuine star power.
Movie stars still have their place, and you only have to look at how Will Smith's appeal outside of the US helped get After Earth to over $240 million, after disappointing in America. Furthermore, someone like Denzel Washington in a serious-looking action movie will always bring in a bit of extra business.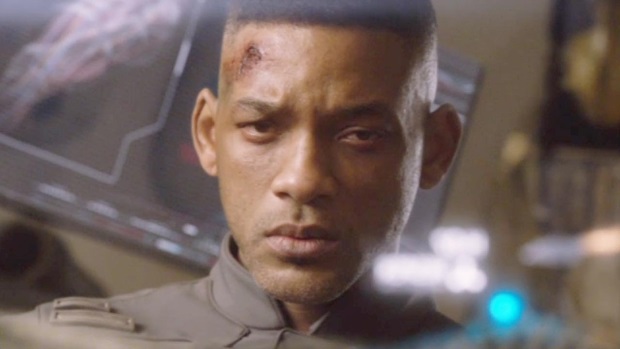 But it's telling that, of next year's summer blockbusters, virtually none of them are movie star-led alone. The closest, arguably is Matt Damon's return to the Bourne movies, but even without him, a bad Bourne film can gross nearly $300 million.
Elsewhere in summer 2016, Chris Hemsworth and Charlize Theron may be the headline stars of The Huntsman, but it's also the follow-up of sorts to Snow White And The Hunstman. The Nice Guys and Central Intelligence make sure they've snagged two names apiece, with Ryan Gosling and Russell Crowe for the former, Kevin Hart and Dwayne Johnson for the latter.
Everything else? Films are sequels, parts of movie universes, or remakes. There's one a week next summer, whereas the old fashioned movie star project has become an endangered species. This summer has done little to change that. Tom Cruise may comfortably still be relied on to get films over the $300 million mark worldwide, but whether his latest hit will increase his box office appeal remains to be seen.
Even if it does, you've still got far more chance of getting a $150 million CG-driven movie through a studio right now, than a $150 million Tom Cruise-headlined picture. And don't even think of suggesting Adam Sandler for that big family movie you're pitching…