News
When Marlon Brando Wanted to Be in Star Trek: Generations
How Leonard Nimoy nearly directed Star Trek 7, and how Marlon Brando wanted to play the villain...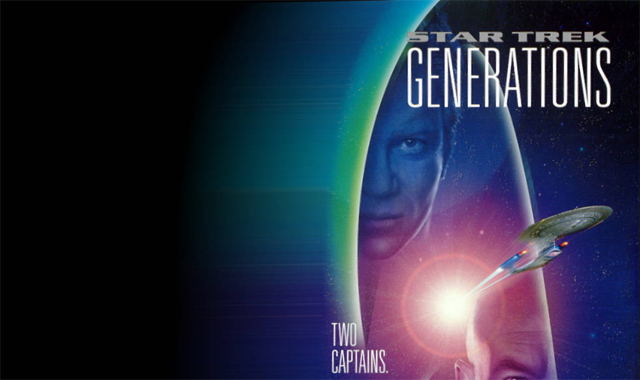 Chances are that hardened Trek fans already know the story that the late Marlon Brando was linked with the role of Soren in the seventh Star Trek movie, Star Trek: Generations. But in a new book, a little more information has come to light.
The actor, by then well past the peak of his acting powers, nonetheless brought a gravitas to any project, the kind that comes with being one of the best actors who ever lived.
The film itself became a priority project for Paramount in the early 1990s, and Leonard Nimoy was initially approached and offered the director's chair. Nimoy wasn't happy with the script as it stood, though, arguing that it needed a lot of rewriting. The problem was that Paramount didn't have the wiggle-room, and its-then boss, Sherry Lansing, wanted to get it moving in time for a 1994 release. Nimoy duly passed on the project.
Producer Rick Berman, though, then got the call from Brando's reps. And he took the interest to studio head Sherry Lansing.
"I went to Sherry and said, 'Marlon Brando wants to play Soran,'" Berman recalled, as quoted in Stephen Galloway's new book Leading Lady, that tells the story of Lansing, and her time heading up Paramount. "But he wanted a huge amount of money. It was numerous millions of dollars, much more than she had any interest in paying. This was also at a point when he was quite overweight, and it was an action-hero type of role. My feeling was, 'we're talking about Marlon Brando here!' But Sherry had remarkable experience in the motion picture business and said 'Brando's presence is not going to justify the expenditure."
A disappointed Berman thus had to turn Brando down. Instead, the role of Soran went to Malcolm McDowell (and television director David Carson got to make his feature debut behind the camera). As for Brando? He never acted again, with his final film work being The Score in 2001, a film where Brando's refusal to smile for the last scene meant one had to be digitally added to him in post-production…
Leading Lady: Sherry Lansing And The Making of a Hollywood Groundbreaker is available ton Amazon.