News
When Kevin Costner Went Mushroom Hunting While Filming Robin Hood
During a lunch break on the shoot of Robin Hood: Prince Of Thieves, Kevin Costner went looking for, er, 'special mushrooms'...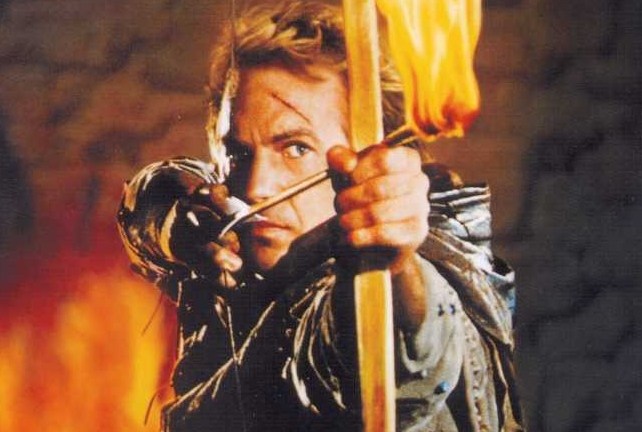 Robin Hood: Prince Of Thieves celebrated its 25th anniversary last year, the year that we also lost the mighty Alan Rickman (who, of course, stole every scene he was let near in the movie). It's a film that remains a favorite for many, and in a new interview, Kevin Costner has shared a behind the scenes story from the making of the movie. In particular, how a swordfight scene in the movie was nearly 'delayed' by a search for some, well, mushrooms.
Those kind of mushrooms.
Appearing on the Rich Eisen Show, Costner described how, ahead of filming a swordfight sequence in the movie, a stuntman suggested that the pair head into the forest "to hunt for some mushrooms." In costume, the pair duly traipsed off into a field and the stuntman found a couple. Costner didn't. "You have a mushroom, and then they tell you where to find the others," the stuntman explained to him.
Costner didn't partake during that particular lunchtime (although he admitted he found some after work), reminding the aforementioned stuntman that they had a sword fight sequence to shoot and perhaps they should be in the best shape for that.
The full interview clip is here…
— Rich Eisen Show (@RichEisenShow)
January 5, 2017
Robin Hood: Prince Of Thieves is available on pretty much every format under the planet, if you feel like watching it (again).