Features
When directors play movie villains
As Werner Herzog lights up the screen as the villain in Jack Reacher, we look at a few other directors who've turned evil for the movies...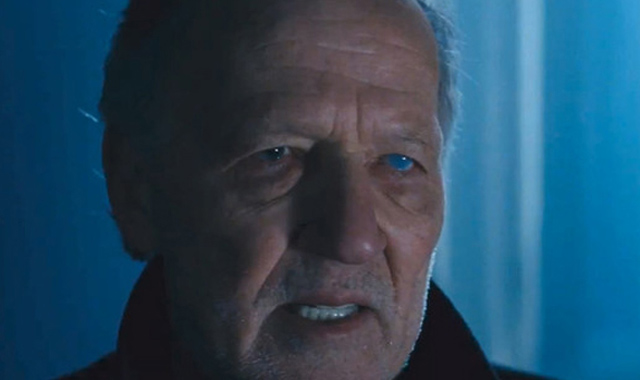 It takes a certain kind of actor to bring a truly great villain to life. They need to be able to reach into the darkest recesses of their psyche, certainly, but they also need to bring a touch of something extra, too. They need to convince us not only that they're cruel, but that they're also human beings – after all, the best movie villains are often seductive and magnetic as well as unspeakably amoral.
While the finest antagonists are usually played by actors, there have been occasions where directors have stepped in front of the camera to indulge their inner demon. The list that follows attempts to deal exclusively with performances from people known primarily as directors first, and actors second – so it's with heavy hearts that we've had to leave out Richard Attenborough's astonishing turn as Pinkie Brown in 1947's Brighton Rock, for example. Attenborough may be familiar to many as a director first and foremost, but he was an actor long before he turned his hand to filmmaking – in fact, he didn't direct a movie until 1969's Oh! What A Lovely War.
With this in mind, here's a look at what happens when seven directors try their hand at playing movie villains…
Orson Welles
The Third Man (1949), A Touch Of Evil (1958), Transformers: The Movie (1986)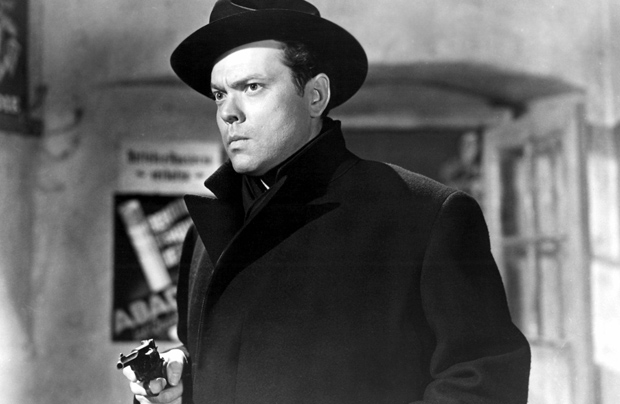 Orson Welles is one of the few artists whose acting ability is as great as his filmmaking, and right from the earliest days of his film career, the young Welles both acted, wrote and directed his own movies. His breakthrough movie, of course, was his first feature – 1941's Citizen Kane, which he wrote, directed and starred in at the age of 26.
After the success of Citizen Kane, Welles continued to direct and act, and his most famous performance as an antagonist is undoubtedly Carol Reed's The Third Man. As the elusive and downright evil post-War penicillin dealer Harry Lime, he casts a long shadow over the entire movie. He may only appear in one or two scenes, but Welles makes every moment count; his speech during a ferris wheel ride is one of the most famous and oft-quoted in cinema history, and delivered with all of Welles' smooth charisma:
"You know what the fellow said – in Italy, for thirty years under the Borgias, they had warfare, terror, murder and bloodshed, but they produced Michelangelo, Leonardo da Vinci and the Renaissance. In Switzerland, they had brotherly love, they had five hundred years of democracy and peace – and what did that produce? The cuckoo clock."
By 1958, Welles' cherubic youthfulness had already left him, and it's faintly disturbing to see him as the loathsome, immoral yet oddly magnetic crooked cop, Hank Quinlan in A Touch Of Evil, which he also directed. It is, once again, a magnificent performance, and Welles brings an incredible amount of humanity and nuance to what could have been a straightforward villain.
One of Welles' last performances came in 1986, when he provided the voice of the evil planet-eating samurai robot Unicron in Transformers: The Movie. It was an odd role for this great actor and filmmaker to take, but his rumbling vocals lent the gigantic robot a vital air of menace.
Otto Preminger
Stalag 17 (1953)
Between the early 1930s and the late 1970s, Otto Preminger directed an extraordinary string of films, some of them controversial, many of them classics. In 1953, however, Preminger took a break from directing such gems as Laura (1944) or Angel Face (1952) to appear in Billy Wilder's war film, Stalag 17.
Preminger played Colonel Von Scherbach, who rules over the WWII prisoner-of-war camp of the title. Preminger played the role perfectly, bringing a physical presence to the character as well as a casual sense of ice-cold cruelty. As the clip above proves, he has a great, off-hand way of delivering some deliciously evil and endlessly quotable lines. "There will be no Christmas trees. But there will be delousing with ice water from the hoses…"
John Huston
Chinatown (1974)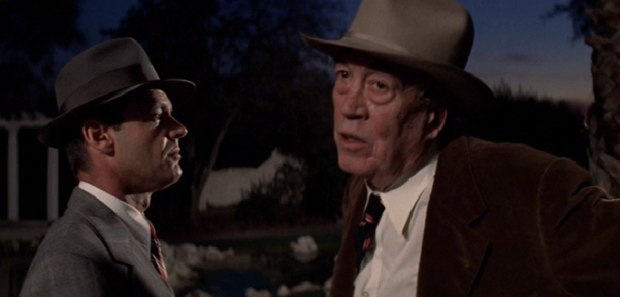 As a film director, John Huston was responsible for some of the most respected and successful American films of the 40s, 50s and 60s, including The Maltese Falcon, The Treasure Of The Sierra Madre, The Asphalt Jungle and The Night Of The Iguana.
It was in the 60s that Huston began to act – and it was Otto Preminger who asked him to appear in The Cardinal, a 1963 drama for which Huston would receive an Oscar nomination for Best Supporting Actor. In Roman Polanski's classic neo-noir, Chinatown, Huston played what is perhaps his most famous role. He starred as Noah Cross, a corrupt businessman whose benign exterior belies a truly heartless villain. Huston is spectacular as Cross, and inarguably leading man Jack Nicholson's equal in the scenes in which they spark off each other – and in many cases, Huston gets the best lines.
"Of course I'm respectable – I'm old", Cross tells Nicholson's private investigator, Jake Gittes. "Politicians, ugly buildings and whores all get respectable if they last long enough."
John Cassavetes
The Fury (1978)
Like Orson Welles, John Cassavetes was both an actor and filmmaker. He wrote, acted in and directed his debut feature Shadows (1959), a movie which established his style as an independent filmmaker and improvisational actor.
Cassavetes continued to mix independent filmmaking with acting throughout his career, and he often used his acting gigs to fund his own movie projects. Although he'd played bad guys before (he was a murderer in The Night Holds Terror (1957), and his character essentially sacrificed his wife to Satan in Rosemary's Baby (1968)), his best villain role was undoubtedly The Fury (1978).
A thriller directed by Brian De Palma, The Fury is about a teenage girl (Amy Irving) with psychic powers. Cassavetes plays an insufferably cruel intelligence operative who spends the whole movie being murderous, manipulative and downright unpleasant. If Cassavetes was only in the movie for the paycheque, he certainly gave his money's worth, turning in a great, lip-smackingly evil performance.
And needless to say, he gets his comeuppance, in one of the most spectacular horror set pieces of the 70s: as John Williams' score reaches a crescendo, Amy Irving brings all her powers to bear on Cassavetes' torso, detonating it in a shower of blood and gore. De Palma, a director unafraid to indulge in a bit of excess now and again, presents the exploding body from multiple angles, one of them featuring Cassavetes' disembodied head flying directly at the camera. Nice.
David Cronenberg
Nightbreed (1990)
The studio mistreatment and subsequent commercial failure of Clive Barker's Nightbreed is unfortunate for two reasons. One, because it meant that a great horror movie passed a wider audience by when it appeared in cinemas in 1990, and two, because that same audience never got to see a great, rare performance from director David Cronenberg.
He plays Dr Philip K Decker (a name clearly inspired by a certain famous author) who convinces his patient – the young, dream-obsessed Aaron Boone (Craig Sheffer) that he's a serial killer. In reality, Decker himself is the crazed murderer, who slaughters entire families while wearing a cotton mask with black buttons for eyes and a zip for a mouth.
Cronenberg may not be an actor by profession, but his icy intelligence makes him absolutely perfect for the role, and it's arguable that both he and his masked alter-ego are among the most memorable and unnerving antagonists in 90s horror cinema – smart, manipulative, and utterly without compassion. There's even a twisted logic behind his terrible crimes. "Families like cesspools. Filth making filth making filth…"
It also seems likely that the masked Decker provided the template (either consciously or otherwise) for the look of the Scarecrow in Christopher Nolan's Batman Begins. Cronenberg made various appearances as an actor both on film and TV (Dr Wimmer in Jason X, Dr Brezzel in Alias, and as a gynecologist in The Fly), but Nightbreed remains his finest performance to date.
Quentin Tarantino
From Dusk Till Dawn (1996), Planet Terror (2007)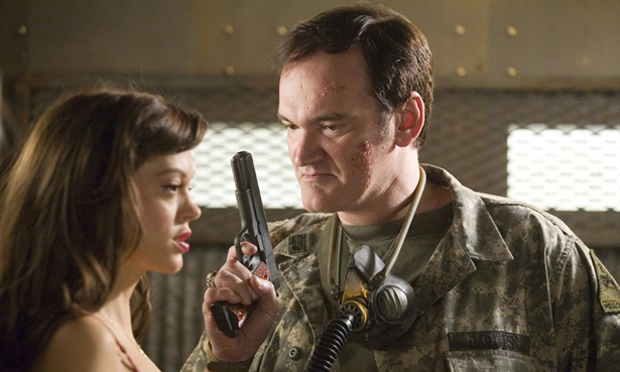 Tarantino's one of those directors who can't resist stepping in front of the camera, whether it's in his own films – most prominently in his debut Reservoir Dogs – or in something like Sleep With Me, in which he famously rambled on about the homosexual subtext about Top Gun. Surprisingly, though, his 30-something film and TV credits don't contain that many out-and-out villains.
Back in the 20th century, the most unpleasant role he took on was undoubtedly in From Dusk Till Dawn, which he wrote for his friend Robert Rodriguez. In it, he played the psychotic Richie Gecko, brother of the rather more personable Seth (George Clooney). A thoroughly unpleasant murderer and sex criminal, he later gets his just desserts at the fangs of vampires lurking in a Mexican strip club.
Tarantino portrayed a similarly nasty character in Planet Terror, Roriguez's half of the filmmaking duo's Grindhouse collaboration. He's a sneering soldier who forces Rose McGowan's Cherry to dance at gunpoint, before having a broken shard of wooden leg shoved into his eye as payback.
Werner Herzog
Jack Reacher (2012)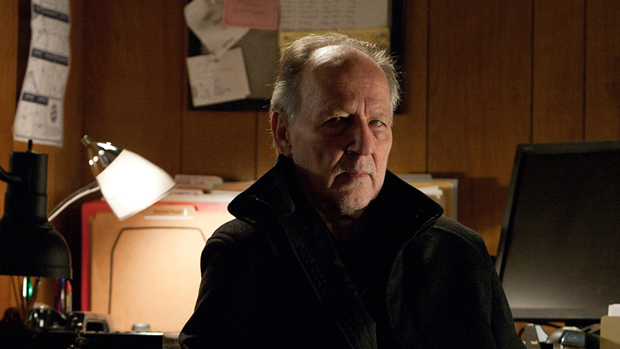 In between his work as one of the greatest living filmmakers, the mercurial Werner Herzog has occasionally turned his hand to acting, and his credits include the drama Julien Donkey-Boy, Mister Lonely and The Grand. For some reason, Herzog made the odd decision to star in Jack Reacher, the adaptation of Lee Child's novel One Shot, and the debut of Tom Cruise as the titular wandering crime solver and man of action.
Herzog is fantastic fun (and appears to be enjoying himself enormously) as The Zec, a survivor of a Soviet Gulag and now a terrifying leader of a Russian gang in America. Herzog may spend much of the film alternately sitting in chairs and staring, or standing in darkened alleys relating terrifying anecdotes about prisons and half-eaten fingers, but he has a real screen presence. 
Our only wish, perhaps, is that writer and director Christopher McQuarrie could have featured more Herzog than we get in the final cut; his brittle line delivery and unwavering gaze is a marvel to behold. As one of our fine writers said as we left a recent Jack Reacher screening, "He's the best Bond villain we never had…"
Follow our Twitter feed for faster news and bad jokes right here. And be our Facebook chum here.