News
What's Coming To Netflix in February
We have a list of what's coming and going from Netflix this February...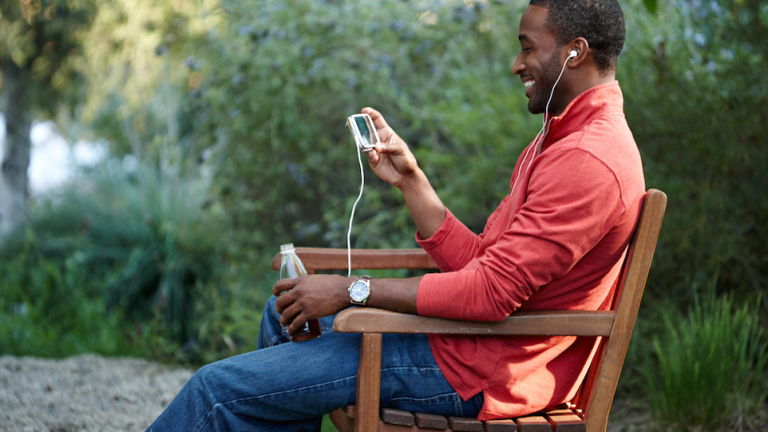 Take it from Netflix corporate asset "Yard Bench Male" (see pictured), there's a lot of good movies and shows coming to 'Flix this February. Whether that means you'll watch Richie Rich on your phone, outside, with no coat in the middle of February remains to be seen.
To get you ready for the month in streaming, here's what's coming and going from Netflix in February, courtesy of Netflix. 
Need some help choosing your next binge-watch? Head over to our Netflix Pick of the Week.
February 1
Bleach the Movie: Hell Verse
Dark Ride
Departures: Season 12
Gimme Shelter
Gucci: The Director
Hot Pursuit
Houseboat
Into the Blue 2: The Reef
Joe
King Arthur
Magic City (Seasons 1-2)
MASH (Seasons 1-5)
Naruto Shippuden: The Movie
Now: In the Wings on a World Stage
Proof
Spartacus: Complete Series
The Brothers Bloom
We Could Be King
We're No Angels
Zapped
February 5
The Little Rascals Save the Day
February 6
Ever After High: Spring Unsprung
Danger 5
February 7
Dead Snow: Read vs. Dead
Elsa & Fred
February 8
Blood Ties
Catch Hell
February 10
Dwight Howard: In the Moment
February 11
Mr. Peabody & Sherman
February 12
Young Ones
The Two Faces of January
Scary Movie 5
February 13
Mako Mermaids (Season 2)
February 16
Save the Date
February 17
The Overnighters
February 18
Earth to Echo
In Secret
The Fluffy Movie
February 19
White Bird in a Blizzard
February 20
Richie Rich (Season 1)
February 21
RoboCop
February 24
Hawaii Five-0 (Seasons 1-4)
1,000 Times Good Night
February 26
Open Windows
Russell Brand: Messiah Complex
February 27
Ralphie May: Unruly
House of Cards: Season 3
Boys
What's Leaving Netflix in February
February 1
Blackadder (Seasons 1-­4)
A View to a Kill
Airheads
Apocalypse Now
Apocalypse Now Redux
Babes in Toyland
Batman & Robin
Batman Forever
Batman Returns
Cocoon: The Return
Dirty Rotten Scoundrels
Down Periscope
Fawlty Towers (Seasons 1-2)
For Your Eyes Only
From Russia With Love
Goldfinger
Hotel Babylon (Seasons 1-4)
Jane Eyre
Live and Let Die
Mad Max
MASH
MI­-5 (Seasons 1­-10)
Nacho Libre
Never Say Never Again
Red Dwarf (Seasons 1­-9)
Revenge
School Daze
Teenage Mutant Ninja Turtles: The Movie
The Juror
Wishmaster
Zodiac
February 2
Jem and the Holograms (Seasons 1-3)
My Little Pony: Friendship is Magic (Seasons 1­-4)
Pound Puppies (Seasons 1-­3)
Transformers Prime (Seasons 1-­3)
Transformers: Rescue Bots
February 5th
Arbitrage
February 23rd
Dredd
February 28th
Ali
Monkey Trouble
Panic Room
Like TV? We're tweeting about your favorite shows on our new feed, @DenofGeekTV.