News
What on earth is going on with Spider-Man 4?
As a further delay hits production of Spider-Man 4, will it meet its release date, and will Sam Raimi still be involved? Don't hold your breath...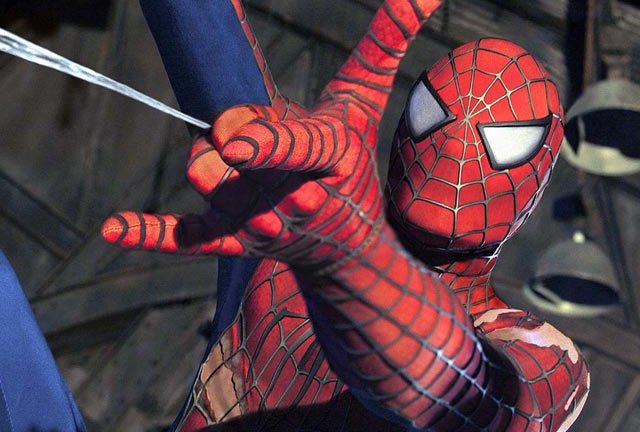 Before Christmas, it was reported that the fourth Spider-Man film had been put on hold pending script work and some kind of resolution as to who the film's villain would be. Sony moved to temper the story, suggesting that production had shut down simply for the Christmas break. But it seems after all that there was not only smoke, there was proverbial fire here too.
Sony has now confirmed that production on Spider-Man 4 has been postponed, reports Variety. The film was set to start shooting next month, but the problem Sony faces is that it doesn't have a finished script that everyone is happy with. Understandably, it's not keen on pressing ahead with production on the film without the script already locked down (just look at the last Pirates Of The Caribbean movie to see how that can turn out), and the studio chiefs have said that they won't be rushing the film for the sake of it. At the least, they should be commended for that.
Currently, another draft for the film is being worked on by Alvin Sargent, who's the latest scribe to have a stab at the movie. But while Sony still has Spider-Man 4 inked in for May of 2011, the chances of it meeting that date are looking increasingly remote. Given that Sony had bagged one of the summer's big opening weekends early, it'd then be expected that another studio would move its tentpole picture into Spider-Man 4's current May 6 2011 slot. And given too that Spider-Man has traditionally enjoyed an early summer release, that's something that's hardly going to bring a smile to Sony's face.
Yet, unless a script is agreed quickly, and unless production begins too, then there's pretty much no chance of a May 2011 release. July 2011 is still a possibility, but given that the summer of 2011 is arguably the most cramped for blockbuster movies in some time, finding space for the film to make its money over more than one weekend isn't likely to be easy.
So where does director Sam Raimi stand in the middle of all this? Well, according to Deadline Hollywood, Raimi absolutely hates the script so far, and has reportedly made his views clear. Hitfix goes further, suggesting that "Since that first story ran, I've been hearing some really terrible things about what's going on between Sam Raimi, the studio, and the writers, and I've been starting to wonder if there's any chance they can reach an agreement that will make all involved parties happy." In short, it seems that Sam Raimi isn't happy. That seems fairly safe to conclude.
Appreciating that Spider-Man is Sony's biggest movie franchise by some distance, and appreciating that it wooed Raimi back for the fourth film, it's something of a puzzle though that he appears not to be listened to. Raimi's problems with Spider-Man 3's cluster of villains have been well reported (and it's the second film, arguably the one where he was most left to his own devices, that's the best), and this time, he's apparently keen to bring in John Malkovich as Vulture, an idea that Sony is seemingly not too keen on. Likewise, the proposed casting of Anne Hathaway in the film has become contentious too, it seems, with Sony reasoning that it doesn't need to spend on a big star for such a franchise.
So what happens now? The best case scenario is that Alvin Sargent – and there's no pressure on him here – will deliver a script that everyone can rally around and get before the cameras. If he doesn't, then Sony has a big problem, and a major hole in its summer schedule. Its worst case scenario is that it could lose Raimi and then probably Tobey Maguire from the project altogether, which would mean it would have to reboot the franchise. And that would take even longer to get to the screen.
For now, it's all up in the air. While there's little doubt that another Spider-Man film is on the way, it'd be a brave person to bet on it arriving in May of next year now.
It might, thus, be best to make different plans for May 6th, 2011.
We'll keep you posted as the story develops.