News
What is Renny Harlin's Dyatlov Pass?
If he can get the right backing, Renny Harlin could be about to shoot a horror movie based on an enduring true-life mystery. We take a closer look…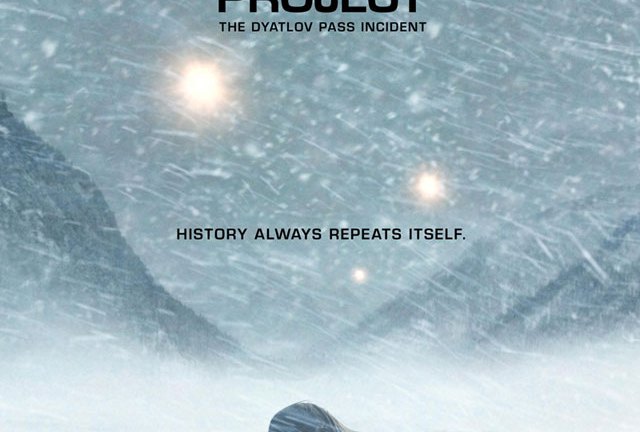 For most, the name Renny Harlin will be most readily associated with big, glossy and explode-y blockbusters such as Die Hard 2 (the most expensive movie of 1990, fact fans), The Long Kiss Goodnight and Cliffhanger. It's the latter, in fact, which sticks most readily in our minds, with its remarkable mid-air plane-to-plane set-piece, marvellously ripe dialogue, John Lithgow acting all evil, and Sly Stallone grunting heroically.
Last year's 5 Days Of War saw Harlin venture into rather different territory, with a war picture about journalists trapped in battle-torn Georgia. The director's next film, meanwhile, could be another change for the director, as he tackles a project which mixes the snowy mountains of Cliffhanger with the Russian setting of 5 Days Of War.
Dyatlov Pass (currently its working title, it seems) will be loosely based on a real-life incident which occurred back in 1959. The story goes that nine ski hikers ventured off into the Ural mountains and promptly disappeared. Days later, investigators discovered the hikers' abandoned tent (which had, reports said, been torn apart from the inside), and their bodies were later found in the snow, all displaying strange injuries and possibly high doses of radiation.
You can find various accounts of the story elsewhere online, but it's sufficient to say that the whole affair remains shrouded in mystery, and theories about the hikers' fate range from an attack from indigenous people to angry alien invaders.
Harlin's film, meanwhile, will follow the tribulations of five American students who head off to the Urals to investigate the legend for themselves. While it's not yet confirmed what genre the movie will fall into, the classic 'five students in a remote location' certainly suggests horror. And yesterday, a brief video appeared online which appeared to confirm that Dyatlov Pass is indeed a horror movie, and possibly of the found footage variety.
Designed to drum up investment for the project, the video showed Harlin doing a spot of acting – taking place entirely in a single room, the director is interrogated by a rather enthusiastic actor who wants to know what happened to the five students. After some brief, provocative (and possibly archival) footage of wrecked tents, snow and panicking explorers, Harlin simply looks down the lens with an expression which appears to say, "You wouldn't believe me if I told you."
The video, clearly not for public consumption, was swiftly taken down, but it's at least got us intrigued about a movie we previously knew little about. The documentary-style investor's clip gave us the impression that Dyatlov Pass will be a found-footage movie, but this may not be the case.
At any rate, it's been a while since Harlin's tackled anything of the horror variety (his last was the modest 2006 success, The Convenant, which was more of a thriller, really), and who knows? Maybe it'll provide the director with a bigger hit, after the unfortunately limited release of 5 Days Of War.
Follow Den Of Geek on Twitter right here. And be our Facebook chum here.