News
What happens after Nolan? The future of the Batman franchise
If Christopher Nolan's third Batman movie really is his last, what's next for the franchise? We break down a few possibilities...
With the release of Christopher Nolan's eagerly anticipated Inception upon us, and the auteur's attention about to turn toward his third (and most likely) final trip to Gotham City, we ask the question that Bat-fans everywhere are pondering: what happens after Nolan?
1. Take a break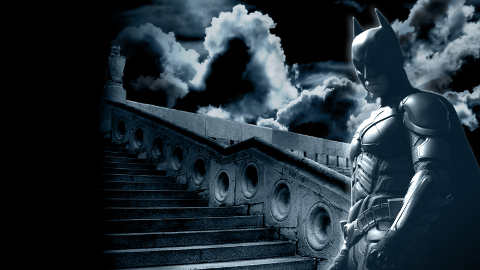 The big question many people have is: how can anyone successfully follow on from Chris Nolan?
Assuming his third and final entry is of comparable quality to Batman Begins and The Dark Knight, Nolan will have crafted the definitive multi-movie superhero cycle with a definable beginning, middle and end. It can be argued that his interpretation of the Dark Knight is now the definitive version in terms of the wider culture, and that any subsequent iteration will suffer by comparison.
With that in mind, Warner Bros. may well decide there's nowhere left for the Batman to go in his cinematic war against crime and put him out to pasture, at least for a while.
However, considering the Batman movies have grossed nearly $1.5bn at the box office since 2005 (and that's before DVD/Blu-ray and merchandising revenues are accounted for) this is an extremely unlikely turn of events.
With Warner about to lose the golden goose that is Harry Potter, suddenly Batman (as well as his fellow DC heroes) becomes even more vitally important to the studio's future.
2. A new trilogy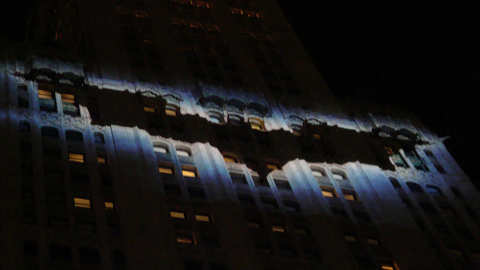 Assuming more Batman movies will be made on a regular basis post Nolan's final film, the easiest (and least imaginative) thing for the studio to do would be to kick start a new trilogy of Batman movies. Nolan has already talked of his third instalment as being 'an ending', so it's safe to assume that any further reboot would be a different take on the classic character.
Will this work? Interestingly enough, the answer to whether Warner chooses to go down this path may rest on how a rival superhero performs.
Opening on July 3rd 2012, just three weeks before Nolan's final Bat-flick debuts, is the first film in the proposed new Spider-Man trilogy starring the recently cast Andrew Garfield.
All eyes will be on the wall crawler to see if the approach Sony has chosen to follow (new actor, new director, new continuity etc), is a viable option for a similar franchise like Batman.3. Batman in the JLA/Batman Vs. Superman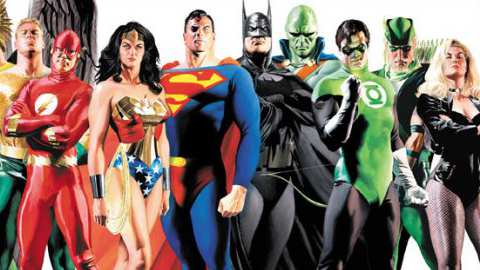 Another option for Warner Bros. is the possibility of placing Batman, arguably the biggest and most recognisable character in the DC/Warner library, alongside other members of the DC Comics family.
In many ways this would be a 'back to the future' approach for the franchise, as in 2002, prior to the Nolan reboot of Batman and Bryan Singer's less than successful re-launch of Superman, Warner planned to pair its two biggest characters together in a high profile team-up movie.
A script was written (by Andrew Kevin Walker) then rewritten (by Akiva Goldsman) and a director (Wolfgang Peterson) hired before the top brass at the studio decided to greenlight individual movies for both Superman and Batman.
Despite the success of Batman Begins (and in no small part due to the perceived underperformance of Superman Returns), in 2007 the studio decided to press ahead with a planned Justice League Of America movie that would have seen Batman again team up with Superman as well as Wonder Woman, The Flash, Green Lantern, Martian Manhunter and Aquaman.
A script was written, director George Miller (of Mad Max and Happy Feet fame) was brought on board and a cast of unknowns were apparently signed to make this big budget movie a reality. However, just before production was due to begin, the studio pulled the plug. Many reasons, both creative and political, have been mooted for this project's eventual collapse.
But with the recent reorganisation of DC Comics into DC Entertainment, the release of Martin Campbell's Green Lantern movie in 2011, the fast-tracking of the new Chris Nolan produced/David Goyer scripted Superman retread in 2012 and Marvel Studios' own plans for its own Avengers team-up movie, it's only a matter of time before all of DC's big hitters are lining up together on the big screen.
4. The Dark Knight Returns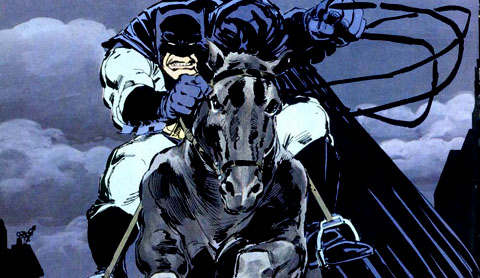 A 'faithful' adaptation of Frank Miller's 1986 opus The Dark Knight Returns is the one graphic novel that many Bat-fans long to see on the big screen.
Telling the story of the 55-year-old Bruce Wayne's return from retirement for one last battle, TDKR is a full force hurricane of a book that mixes political satire, crime fiction, classical superhero tropes and an epic scale to create – along with Alan Moore and Dave Gibbons' Watchmen – possibly the most imitated and important work of popular comic book fiction ever.
To put it into perspective, without the influence and appeal of this book, the 1989 Tim Burton Batman movie probably wouldn't have been made, and modern comic book-influenced cinema would be a very different beast.
The title of Nolan's 2008 Bat-sequel, The Dark Knight, was a direct homage to the Miller book, and both Christopher and Jonathan Nolan, as well as screenwriter David Goyer, have talked openly about being influenced by and directly referencing certain elements and aspects of Miller's work. The most notable influences being in Miller's distinctly non-gothic approach to Gotham City, his beefed up roles for both Commissioner Gordon and Alfred the Butler and the rather tank-like design of the Batmobile.
But isn't that also part of the problem any adaptation would face? To all intents and purposes, Chris Nolan has already made a movie out of Frank Miller's version of Batman. Does the world need, or want, another?
5. Batman Beyond
It's fair to say that a new cycle of Bat-films or a JLA/team up movie is probably Warner's preferred post-Nolan path for Batman. However, other options exist, and some have even been explored by the studio in the past. Chief among these was the flirtation with a live action movie based on the 1999 animated series Batman Beyond.
Created by the team behind the much-loved Batman: The Animated Series, Beyond was a series set in the year 2039 where an aging Bruce Wayne had retired from active duty as Batman and passed on the mantle to a 16-year-old boy named Terry McGinnis. Filling the mentor role from the Bat cave, Wayne coached McGinnis as he fought crime in a high tech suit in the bizarre future world of Neo-Gotham.
Despite its rather tacky premise, the show was a creative and critical success, and in 2000, during the interregnum between Joel Schumacher's disastrous Batman & Robin and Nolan's successful Batman Begins, Warner commissioned a feature script from series creators Paul Dini and Alan Burnett. The script was apparently written but not taken any further when the studio decided to work with Darren Aronofsky and Frank Miller on an aborted version of Miller's seminal Batman: Year One. Batman Beyond was cancelled in 2001 when Warner Animation decided to pursue production of a Justice League animated series. More recently, Batman Beyond has been revived as a six-issue mini-series by DC Comics, showing that, while this was a short-lived addition to the Bat-franchise, it's an addition that has left a lasting legacy.  6. Batman: Year 100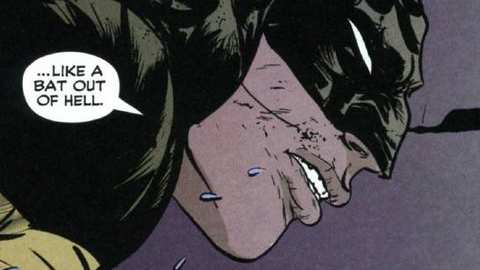 A far more iconoclastic take on the Batman mythos could potentially be found in cutting edge writer/artist Paul Pope's Batman: Year 100.
An Eisner award-winning series published in 2006, Batman: Year 100 finds the acclaimed Pope, creator of such lauded series as THB, 100%, Heavy Liquid, Escapo and The One Trick Rip-Off, working in a slightly more commercial vein as he tells a high octane, sci-fi story about the re-emergence of the legendary Batman in the near-fascist police state that is Gotham City in the year 2039.
It's a story that is at once traditional and yet utterly fresh in its approach and execution, and strips Batman of much of the accumulated baggage of the past 70 years.
In many ways, Year 100 is the only really 'new' contribution to the published Batman canon since Frank Miller's work on the character in the mid-to-late-80s, and with his upcoming Battling Boy graphic novel moving closer to production as a major motion picture, it would appear that Pope's star, and the reputation of this work, will continue to rise.
7. Batman on TV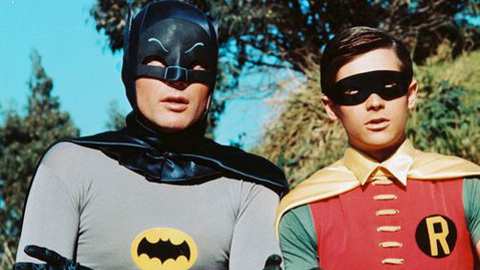 Before he was a major motion picture franchise, Batman was already a TV icon. While decried by more 'serious minded' fans, the huge success of the camp Adam West/Burt Ward TV show of the 1960s played an important role in transforming Batmanfrom being merely a popular comic book character into the globally recognised multimedia icon we know today.
The success in the 1990s of Batman: The Animated Series merely reinforced the notion that Batman and television seemed to mix very well. In fact, back in 1999, writer of The Iron Giant, Tim McCanlies, pitched a series based around the adventures of a teenage Bruce Wayne to Tollin/Robbins Productions. They eventually passed on the project, but took the basic idea of 'the early years' of a superhero icon and applied it to the character of Superman.
That idea became the basis of the hit show Smallville, the success of which led to the commissioning of the short-lived (and critically mauled) live-action Batman spin-off Birds Of Prey.
However, with the success of other, bigger budgeted genre shows such as Heroes, Smallville, Lost, Buffy and even the revived Doctor Who, perhaps it's time that Batman returned to the small screen.
One of the major complaints of Bat-fans since Tim Burton's 1989 movie has been the lack of detective work on the big screen by the world's greatest detective. A TV show that blended some mad CSI-style investigation with the more outré elements of the Batman canon could be a winning and unique formula.
In fact, a good template for this type of series could be Grant Morrison's recent Batman And Robin comic series for DC, which blends the more 'pop' touches of the 60s show with an almost David Lynch-style surrealism that is at once absurd and genuinely disturbing.