Features
What does the future hold for Pixar Animation Studios?
What have the esteemed Pixar got coming out next? Mark looks at the animated features and shorts on the horizion...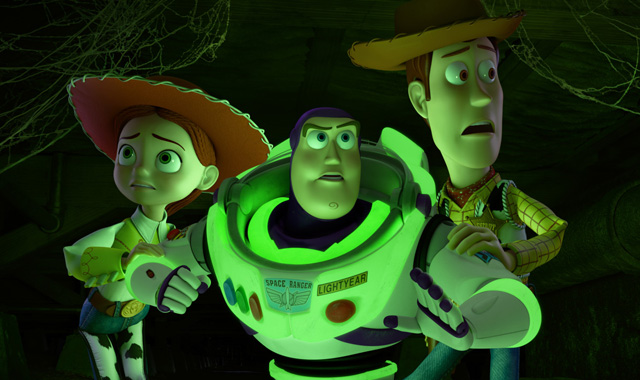 Fans of Pixar Animation Studios should be bristling at this month's release of Planes, Disney's own spin-off from the Cars franchise. Cars 2 was the studio's first straight-up misfire, but it never looked as bad as Planes appears from its trailers, and it's going to be one of those films that defenders of the faith will constantly have to correct people on: "That one wasn't Pixar."
On the plus side, if the continuation of the Cars merchandising bandwagon is left to other filmmakers, at least Pixar is concentrating on other projects. The nature of movie news in this day and age is such that we already know quite a bit about Pixar's next few projects. Here's our look at what they're working on next, instead of Planes…
Toy Story Of Terror
ETA: October 2013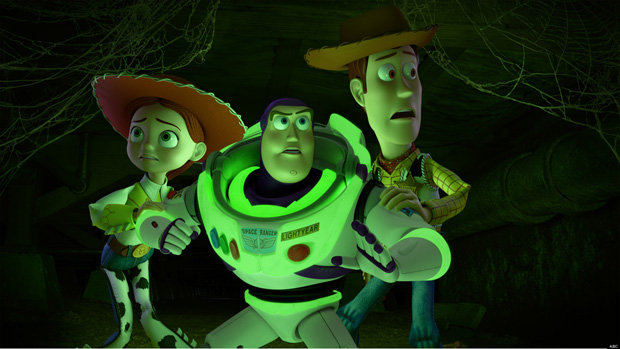 Although rumours of a fourth feature-length Toy Story movie abound, most of us would agree that Toy Story 3 rounded off the story of Woody, Buzz and friends very nicely. Then again, we also liked the recent series of Toy Story Toons very much. Small Fry, which played in cinemas before The Muppets, proved to be a particular delight, exploring the lives of altogether more disposable fast-food toys.
Around Halloween this year, Pixar will debut its first half-hour TV special, Toy Story Of Terror, catching up with the toys in much the same spirit as the short films. The toys' new owner, Bonnie, is off on a road trip to her grandma's house, and when she and her mum stop at a sinister motel overnight, the toys have a frightening night to remember.
Pixar has described a number of horror movie influences for this one, from Psycho, (the motel, we presume) to Aliens and Predator. Speaking of the latter, we're excited to hear that Carl Weathers will be voicing Combat Carl, a toy that gets blown up by Sid in the first Toy Story. The rest of the original voice cast will return, with Timothy Dalton (Mr Pricklepants) and Kristen Schaal (Trixie) having bigger roles.
Toy Story 3 actually had its fair share of horror, from the body horror of Mr Potato Head's prehensile pieces being able to split up and mobilise for a prison break, to the nightmare fuel of the clapping monkey that stands as a sentinel over the security system. Crucially, the horror is also funny, and we're looking forward to seeing what Pixar will do with the characters in a half-hour horror-themed story.
The Good Dinosaur
ETA: May 2014
Formerly known as The Untitled Pixar Movie About Dinosaurs, The Good Dinosaur will be Pixar's next big feature, and it's due for release next summer. Computer animation has covered ground like this before – some may remember 2000's Dinosaur, a Disney production that opted for realism in most aspects, except that the dinosaurs all spoke English. What makes this one different?
Well, this one imagines a world in which the cataclysmic asteroid that forever changed life on Earth actually missed the planet completely, and dinosaurs never became extinct. Pixar's head honcho John Lasseter says: "It's a very funny story about a certain way of life that a young dinosaur has trouble fitting into and he ends up going on this quest.
"He kind of messes up and he has to put everything right by going on this quest, and on that quest he meets this our character that is an outcast from his society too and so the two of them form this bond and it becomes this unique kind of story…"
If the concept art is anything to go by, it looks like the other outcast will be a young boy. With the film focusing on plant-eaters rather than carnivores, we wonder if that entirely precludes a cameo from a tyrannosaurus who looks like Rex from Toy Story, given Pixar's penchant for Easter eggs.
The film is the directorial début of Bob Peterson, the voice artist behind characters like Dug from Up and Roz from Monsters Inc/University. Peterson says: "It's time to do a movie where you get to know the dinosaur, what it's really like to be a dinosaur and to be with a dinosaur."
If nothing else, this ought to be one of the big family-friendly hits of next summer- kids love dinosaurs, and frankly, it's tough to grow out of thinking dinosaurs are cool, full stop. On the other hand, it's also a premise that we haven't really seen before, and the kind of original high-concept project that we haven't had from Pixar in a while.
It's disappointing that we didn't get a specially made teaser trailer before Monsters University, as is the tradition with Pixar films, and we don't know much about the voice cast yet, either. We suspect that there'll be updates in both of those respects at Disney's upcoming D23 Expo, so stay tuned.
Inside Out
ETA: June 2015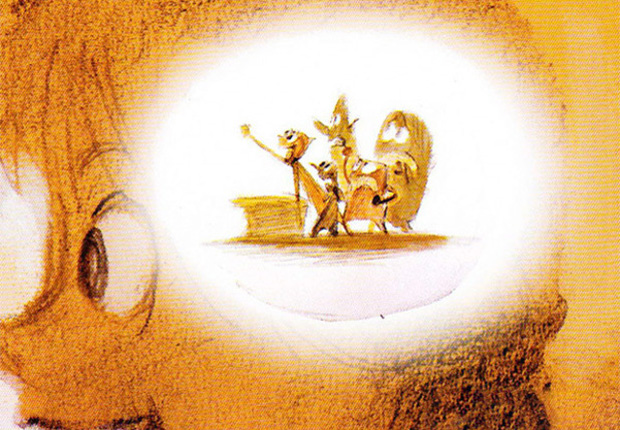 You could be forgiven if this one puts you in mind of The Numbskulls. The comic strip, which runs in The Beano, centres around the five miniature operators of a boy called Ed's head, alternating between internal engineering crises and the calamitous results that they usually have on Ed's social life.
Inside Out, the new film from director Pete Docter (Monsters Inc, Up) takes a slightly different tack, by personifying the emotions of a young girl. Until it got its current title, it was cheekily known as The Untitled Pixar Movie That Takes You Inside The Mind.
Docter recently described the film to The Hollywood Reporter as "one of the most challenging stories I've ever had to put together." The title is speculated to have come from the balance between the inner and outer stories of the central character, while the internal characters present challenges on their own.
"The characters are created with this energy because we are trying to represent what emotions would look like," says Docter. "They are made up of particles that actually move. Instead of being skin and solid, it is a massive collection of energy."
It doesn't sound like we'll be getting a Seven Dwarves-style representation of emotions, like Angry, Happy, Depressy, et al. It also sounds like this could be one of the more experimental films on Pixar's roster, if it all comes together, and that's always exciting.
Finding Dory
ETA: December 2015
Andrew Stanton directed John Carter last year, which was met by less than enthusiastic audiences and ridiculously bad press. When Finding Dory was first announced last year, Stanton said: "I know I'll be accused by more sarcastic people that [Finding Nemo 2 is] a reaction to Carter not doing well, but only in its timing, but not in its conceit."
It's not just cynicism that got some people wondering about a sequel to Finding Nemo. Exploring a supporting character from the first film, (in this case, Dory) was the formula for many of Disney's straight-to-video sequels in the 1990s. We're obviously expecting that Finding Dory will be of a higher calibre than Lady And The Tramp II: Scamp's Great Adventure, but can it match Nemo?
We've been promised that this one will take place just one year after the first film and the action will move to the coast of California. Just as Monsters University was more of a prequel than a continuation, this sequel will concentrate partly on where Dory came from, and how she got to where she was, alone and confused, when we met her in Finding Nemo.
Ellen DeGeneres, who voices Dory, seems pretty excited about it. "I have waited for this day for a long, long, long, long, long, long time. I'm not mad it took this long. I know the people at Pixar were busy creating Toy Story 16.
"But the time they took was worth it. The script is fantastic. And it has everything I loved about the first one: It's got a lot of heart, it's really funny, and the best part is –it's got a lot more Dory."
Albert Brooks is also returning to lend his voice to Marlin, and the gang from the dentist's fish tank is also due to make a comeback. All of this, plus Stanton's return as writer and director, seems to bode well for the sequel. Finding Nemo is up there amongst Pixar's most beloved films, and millions of fans will be hoping that the sequel just keeps swimming.
Día De Los Muertos
ETA: 2016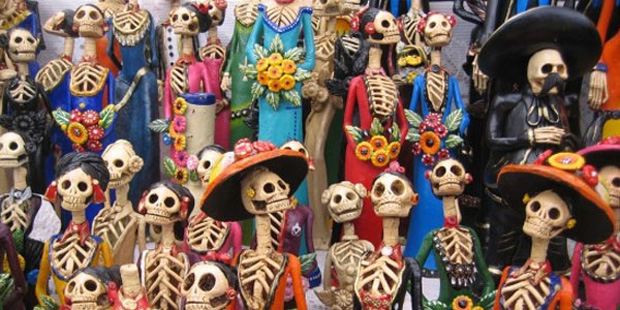 We don't know a whole lot about this one – we can't even be sure that the title won't change, having only dropped the "Untitled Pixar Movie About" part thus far. It's not an issue of the title being confusing. This is, after all, the studio that released a film called Ratatouille.
However, there's also a Guillermo del Toro-produced animation called Day Of The Dead, due out late next year. It's not likely that the two projects will clash, but it reminds us that Pixar pulled the plug on Newt, a project about two members of an endangered species having to get along so they can reproduce, after both Rio and Alpha & Omega covered the same premise. It remains to be seen how Pixar's project and del Toro's will differ.
What we do know is that Día de los Muertos comes from the directing and producing team behind Toy Story 3, Lee Unkrich and Darla K Anderson. On the topic of this project, Unkrich says that Mexico has "a very different view of death than the American one… It's not spooky. It's celebratory."
At the same time, anyone who follows Unkrich on Twitter will know that he's a huge fan of The Shining, and if Toy Story Of Terror is Pixar's first foray into horror, then it'll be interesting to see how this one pans out.
Sequels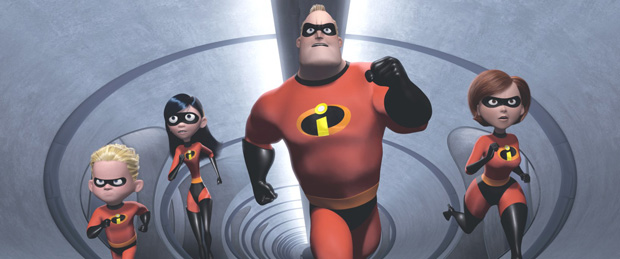 Pixar generally has a very strong track record for sequels, with the obvious exception of Cars 2. At the same time, part of that backlash seems to have come from the number of follow-ups they've made in recent years, including Monsters University.
Disney has already staked out release dates from now to 2018 for their animated feature output, without announcing specific projects. Several of those dates will certainly be ear-marked for Pixar films, but after the films we already know about, what will be the divide between original properties and sequels.
In a recent interview, Pixar's president Ed Catmull clarified: "For artistic reasons … it's really important that we do an original film a year. Every once in a while, we get a film where we want or people want to see something continuing in that world — which is the rationale behind the sequel. They want those characters, which means we were successful with them. But if you keep doing that, then you aren't doing original films."
He also said that sequels would probably happen every other year, in addition to the annual original releases. If we look at the immediate release schedule – The Good Dinosaur next year, Inside Out and Finding Dory in 2015 – that would seem to bear out as a schedule. It also leaves us wondering if there's an as-yet unannounced sequel coming in 2017.
Most of us will have immediately jumped to the possibility of a sequel to The Incredibles. "I have been thinking about it. People think that I have not been, but I have. Because I love those characters and love that world." said director Brad Bird, in an interview earlier this year. "I am stroking my chin and scratching my head. I have many, many elements that I think would work really well in another film, and if I can get 'em to click all together, I would probably wanna do that."
With their emphasis on story, most of the other currently standalone Pixar properties are fairly closed by the time they get to the end credits. Another Monsters movies would be a stretch. Toy Story 4 would be a surprise, given the success of the shorts, but not an unwelcome one. Cars 3 seems depressingly possible, but we really can't think of another Pixar movie that's as ripe for a sequel as The Incredibles.
Are there any Pixar sequels you'd like to see? Do you prefer their original stories? Which upcoming Pixar films are you most looking forward to? Let us know in the comments!