Features
What does the future hold for DreamWorks Animation?
The Croods is the latest feature from DreamWorks Animation. But what does the future hold for the studio? Mark takes a look...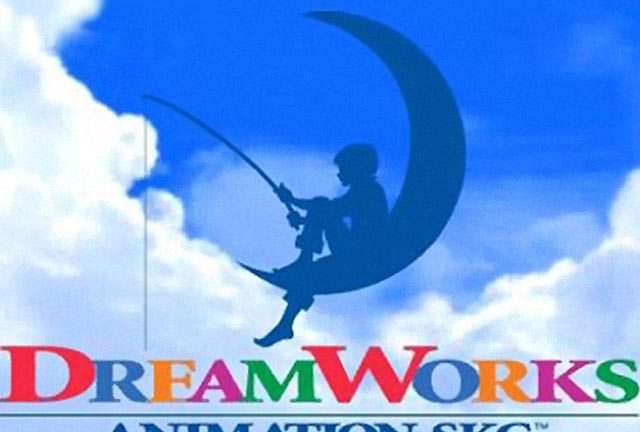 Arch your left eyebrow, for a moment. Good. Now, tilt your head to the side. I'll leave the smile up to you, but you must either smirk or give a big cheesy grin. You're now on your way to looking a lot like the DreamWorks Face, the expression that used to appear in pretty much every DreamWorks Animation film, usually on a talking animal of some description.
The thing is, in the past, all of DreamWorks' movies were comedies. It's since the studio has branched out into other genres, while retaining their sense of humour, that we've started sitting up and taking notice again.
For a while there, it looked like DreamWorks Animation had turned into the very corporate machine that it set out to lampoon: Disney. By the time we got to the fourth Shrek film, the quality of Disney's animated output, especially from Pixar, had surpassed that of the newer studio. An increase in quality began with Kung Fu Panda, and continued in earnest from How To Train Your Dragon onwards.
It happens to have coincided with the studio appearing to recruit behind-the-scenes talent in the same way as it casts its characters. Big-time screenwriters who've worked with DreamWorks in recent years include Charlie Kaufman (who did some punch-up work on Kung Fu Panda 2, of all things) and Guillermo del Toro, who seems to have taken on a creative consultant role that has brought his influence to a number of recent releases.
Last week saw the release of The Croods, the studio's first release since making a deal with 20th Century Fox to distribute its films. But what does the future hold for DreamWorks Animation? Here's our look at the projects they have coming up.
Original features
DreamWorks isn't usually known for its original features. While Disney started out adapting fairytales and folk stories for the big screen, DreamWorks has thrived on adapting interesting children's literature, such as William Steig's Shrek and Cressida Cowell's How To Train Your Dragon series.
Although their upcoming slate has its share of adaptations and sequels too, there are a number of originals too. The Croods is currently playing in cinemas, and their next feature, Turbo, is the story of a snail who dreams of speeding around like his car-racing heroes, and winds up gaining super-speed when exposed to nitromethane.
This looks to be on the more comedic side – in fact, certain parts of the trailer are reminiscent of the comic snail characters in Flushed Away, the studio's 2006 collaboration with Aardman. The voice cast includes Ryan Reynolds, Michael Peña, Maya Rudolph and Richard Jenkins, and the film is due to land in the UK this October, ahead of a Netflix original animated series at the end of the year.
Further down the line, DreamWorks has announced that B.O.O: Bureau Of Otherworldly Operations will be released in 2015. This one features Seth Rogen, voicing a ghost who is forced to return to school in order to hone his haunting. It may be the case that this one turns out to have a similar tone to Pixar's upcoming Monsters, Inc. sequel, Monsters University.
In the main, however, the large part of DreamWorks' slate with Fox seems to be based around established properties and follow-ups…
Sequels and spin-offs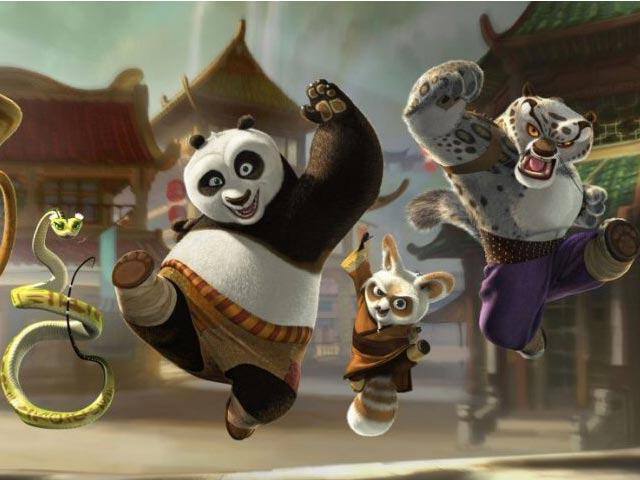 2013 is a rare year, in which DreamWorks doesn't have a sequel or spin-off to one of its existing franchises in the offing. Their next sequel offering will be next year's How To Train Your Dragon 2, which will expand upon the much-acclaimed first film, and presumably adapt more of Cowell's extensive canon.
Story details are sketchy thus far, but director Dean DeBlois has promised that the truce between Hiccup's tribe and the dragons will see the Vikings take to the air, discovering new cultures and new dragons along the way. The voice cast of the first film, including Jay Baruchel, Gerard Butler and Craig Ferguson, is expected to return, with Game Of Thrones' star Kit Harrington announced to play the film's as-yet unnamed villain.
Cowell will wrap up her series next year with the twelfth How To Train Your Dragon book, and the large amount of source material should provide ample material for sequels. Sure enough, a third film has already been pencilled in for release in 2016.
We're a bit less sure about the Kung Fu Panda series, for which the studio's head honcho Jeffrey Katzenberg confidently predicted a total of six instalments. The third, Kung Fu Panda 3, isn't due in cinemas until 2016, but the creative team behind the second film will be returning, and executive producer Guillermo del Toro has promised to follow up the previous adversaries, Tai Lung and Shen, with "the most formidable villain yet."
Whether Kung Fu Panda gets another three films after that remains to be seen – Katzenberg already seems to have backtracked on a fourth Madagascar film. Few who saw the superior third instalment will still have been left clamouring for the escaped zoo animals' story to continue, so the studio is concentrating on the ever-popular supporting characters instead. 
2015's The Penguins Of Madagascar has been in development as a direct-to-video movie since 2005, but it was upgraded to a cinema release in the run-up to Shrek spin-off Puss In Boots being released. If it continues in the surreal, hilarious tone of Madagascar 3: Europe's Most Wanted, we're still up for seeing that; the penguins have always been more enjoyable and interesting than the lead characters.
Adaptations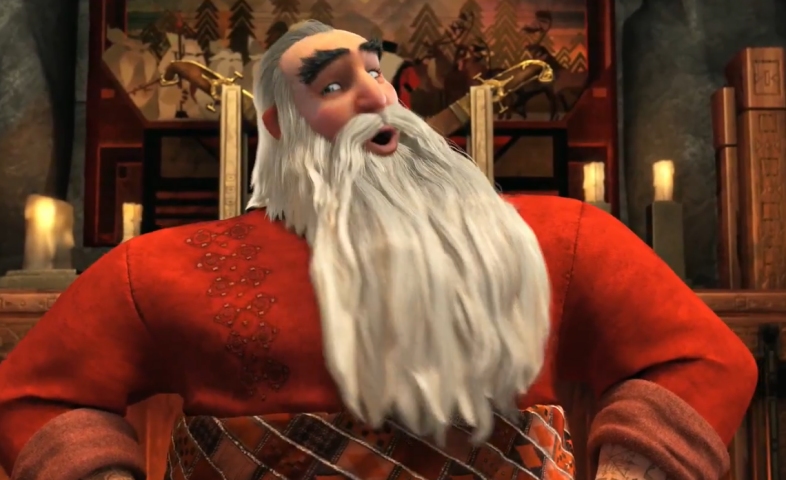 As with some of its most successful projects, DreamWorks is also taking inspiration from other sources on some of its upcoming films. This time next year, they're releasing Mr. Peabody & Sherman, a big-screen reboot of the Peabody's Improbably History animated segments that appeared during The Rocky & Bullwinkle Show in the 1950s.
The film will follow the dog and his boy as they journey through time and space in their WABAC (way-back) machine, and come close to fracturing the fabric of the universe. Interestingly, the director is The Lion King's Rob Minkoff, who has been with the project since 2003, and the voice cast includes Ty Burrell, Max Charles, Stephen Colbert and Ellie Klemper.
Going back to children's literature, next year's Happy Smekday follows "the galaxy's most annoyingly optimistic alien" as he tries to escape his own race, and winds up collaborating with a stubborn teenager. Jim Parsons and Rihanna will provide voices for this one, and given how the Smekday of the title refers to Christmas, the day the aliens first made contact with Earth, we could be looking at another holiday-themed film in the vein of Rise Of The Guardians.
Perhaps the most groanworthy of the DreamWorks licences being brought to the big screen is Trolls, which will apparently serve as an origin story for troll dolls. We imagine that merchandising tie-ins will abound, but given the quality up-swing in DreamWorks' recent work, it's not what we expected.
On the other hand, Rise Of The Guardians director Peter Ramsey recently said that the film is partially based on an unspecified Terry Pratchett novel, which seems like a surprising tone to set for what looks like a toy tie-in movie. Then again, it has attracted the usually excellent Chloe Grace-Moretz to join the voice cast, so this may yet turn out to be more like Toy Story than Mac And Me.
However, the most unexpected adaptation on DreamWorks' slate comes later, around Christmas 2015. Mumbai Musical, (also known as Monkeys Of Mumbai) is said to be DreamWorks' attempt at a Bollywood movie, based on the epic Hindu poem, Ramayana. This version will follow two monkeys fighting against a supernatural demon.
The calibre behind this one is especially exciting, with Kevin Lima (Tarzan, Enchanted) directing from a script by Gurindher Chadha and Paul Berges, with music from Stephen Schwartz and A.R. Rahman. There's no cast yet, but when a DreamWorks film gets you excited from the concept and the creative talent alone, rather than the famous voice talents involved, you can put this one down on your calendars.
In development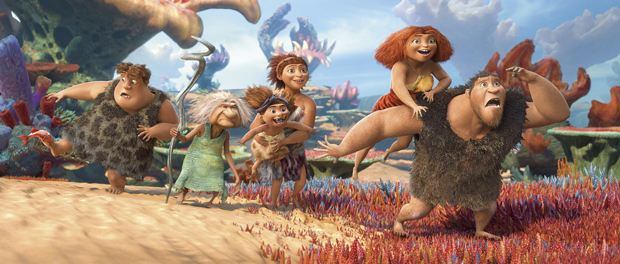 While this covers all of the projects currently announced and scheduled under DreamWorks Animation's banner, there are a number of other projects that haven't yet been announced for release. Given the lengthy development process in animation, we could be up to a decade away from seeing some of these features being fully realised.
For example, The Croods was first announced back in 2005, when DreamWorks was twinned with Aardman. It was known as Crood Awakening, and the script was written by the odd duo of Kirk De Micco (Space Chimps, Racing Stripes) and John Cleese (yes, that one). Since director Chris Sanders took over, and was waylaid by directing duties on How To Train Your Dragon, the finished film has completely changed since then.
Still, it's interesting to look at some of the other novels that the studio has optioned for development. The popular Captain Underpants series is amongst them, as is Paul Shipton's The Pig Scrolls, which tells the Greek odyssey of a boy-turned into a pig who winds up saving the world, and InterWorld, the sci-fi fantasy novel by Neil Gaiman and Michael Reaves.
It also appears that Guillermo del Toro's role at the studio will bear more fruit, even if he is the busiest creative mind in Hollywood. His Trollhunters may either change focus or get cancelled, given the potential conflict of interest with the unrelated Trolls movie, but he's also the executive producer on a feature-length version of the animated Spanish horror short, Alma, which could be a terrifically different project for DreamWorks, more in the vein of Laika's stop-motion hits Coraline and ParaNorman than anything they've ever done before.
To close though, we have to mention Me And My Shadow, a project that was twice bumped off of the release schedule by Mr. Peabody And Sherman, and then postponed indefinitely. The film promised an innovative mix of traditional animation and the studio's familiar CGI, and has the marvellous Bill Hader attached to the voice cast. The rumblings around this one were promising enough that we really hope it will eventually see the light of day.
On the whole, DreamWorks Animation is going from strength to strength, especially since establishing a channel for any sequel impulses they may have. While Shrek felt completely played out by the time of 2010's final chapter, that character can continue in direct-to-DVD movies and short films without taking development time away from new properties.
To some, the features that DreamWorks have lined up will appear safe and commercial, like many of their previous works. Any studio whose nearest relevant competitor is Pixar is going to suffer by comparison, but as shown by their diverse upcoming slate, and the recent incline in the quality of their films, "safe" and "commercial" needn't be attributes that get in the way of making good films.
The Croods is now showing in cinemas nationwide. Tell us which DreamWorks film you're most looking forward to in the comments section!
Follow our Twitter feed for faster news and bad jokes right here. And be our Facebook chum here.