News
Westworld (1973)
Best film ever made? Mark reckons it comes damn close...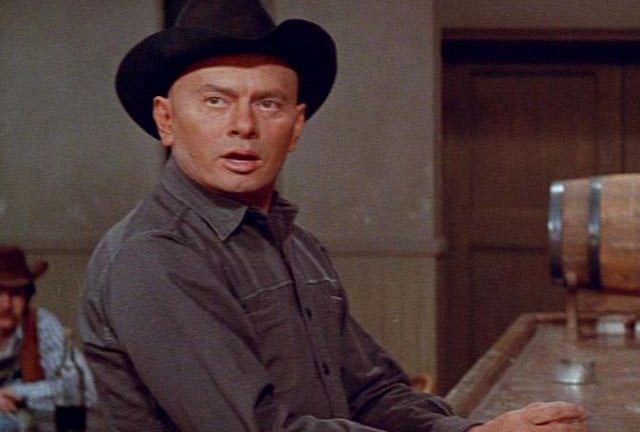 Westworld (1973) (Tuesday 10th February 02:25am TCM)
Westworld has been for some time, and is set to remain, one of my favourite top three films of all time. Ambitious, perfectly timed and with stellar performances from every one of the cast members, it remains a disturbing and captivating interpretation of the future.
The film takes place in an unnamed near future and begins with a witty sequence that introduces the theme park Delos, containing three 'worlds' (including Westworld) that will give its customers a vacation they will never forget. Delos is so different because its inhabitants are ultra-realistic robots, designed to recreate the periods of time that each world is named after and create a unique holiday experience for guests. During the opening pre-title sequence we meet various guests returning from the resort and all singing its praises. Then the interviewer and Delos representative turns to camera and utters these words: "Boy, have we got a vacation for you!" It doesn't take a genius to work out that, as the ominous opening music opens up, things will not end well.
The film then introduces us to two of the film's main stars, John Blane and Peter Martin (played by James Brolin and Richard Benjamin) and follows them on their way around Westworld. They get suited and booted, mosey on into town and get friendly with some local ladies (robots, of course). Everything is normal, well as normal as holidaying with a bunch of robots can be, and slowly but surely the initially dubious Martin begins to enjoy himself. That is, until things start to go awry and the saying 'humans and robots don't mix' is born.
One of the greatest aspects of the film is its pacing. Slowly but surely, the sense of impending doom is instilled upon the viewer as the virus that takes over the robots is demonstrated in various subtle, but no less important, displays of unresponsiveness – a snake that bites when it shouldn't, a 'pleasure' model that will not respond to a guest's advances…
These morsels of intrigue are obviously all leading up to one almighty smackdown and director Michael Crichton perfectly paces his film and doesn't let the audience down when it comes to that finale. The last 30 minutes of the film amount to one long chase scene as a Yul Brynner's infamous Gunslinger stalks Martin across all three worlds. It's a gripping end to the film and gives the perfect payoff for the tension and suspense played out beforehand. One of the reasons this works so well is that the briefest of glimpses of the Gunslinger are placed throughout that opening hour, tantalising you with Brynner's awe-inspiring performance. The Gunslinger is every bit the original Terminator – relentless, cold, almost unstoppable.
While Brynner was always going to steal the film, both Brolin and Benjamin give excellent performances. Brolin's all-too-cool shtick marries perfectly with Benjamin's nervy, insecure friend and their interplay is highly effective.
Westworld is one of my favourite films of all time because it contains all the elements than any truly great film should do. It's got cracking performances, a truly scary antagonist, heroes you can root for, great sets and set pieces, a succinct runtime and a story that's actually worth telling (so much so that Crichton went on to pen similarly themed Jurassic Park).
Show it some love and set the recorder for tomorrow morning.