News
Werner Herzog's 2 Pieces of Practical Advice For Students
Werner Herzog encourages film students to go rogue. But he advises them to learn two practical skills. Lock picking is one of them...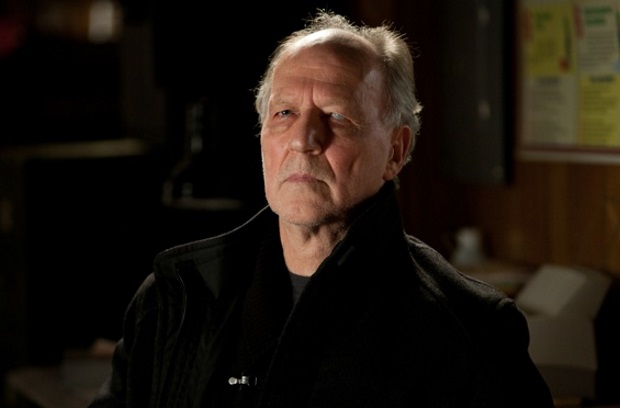 The Big Issue continues to boast some cracking film interviews, and I've just caught up with last week's piece the magazine did with Werner Herzog.
Herzog, the best Bond villain we never had, has a new film coming to cinemas this year, Salt And Fire, and in the interview he talks about the advice he gives young people looking to break into filmmaking. It's a class A Herzog response.
"I try to give a systematic answer," he said. "I run my Rogue Film School. It's the antithesis of what you see happening worldwide in film schools. It's a guerrilla-style, a way of life rather than a list of practical advice. You won't learn any practical things in my school, with two exceptions: lock-picking and forging documents."
Herzog describes his Rogue Film School as "life-changing for almost all of my students. I tell them to form secret rogue cells everywhere."
So much so that they're making their own way into the film world. "One of them outdid me recently by making it to the Academy Award shortlist. You see, I never made it to the shortlist. They surpass me, which I find absolutely perfect." He didn't name that person, though.
You can read preview Big Issue interviews in its Letter To My Younger Self series, here. And if you see a vendor selling the magazine, do buy a copy.