News
Weinstein Co. Sells Paddington 2 Rights to Warner Bros.
Paddington 2's domestic distribution now belongs to Warner Bros. Hopefully, this will not affect the film's January release date.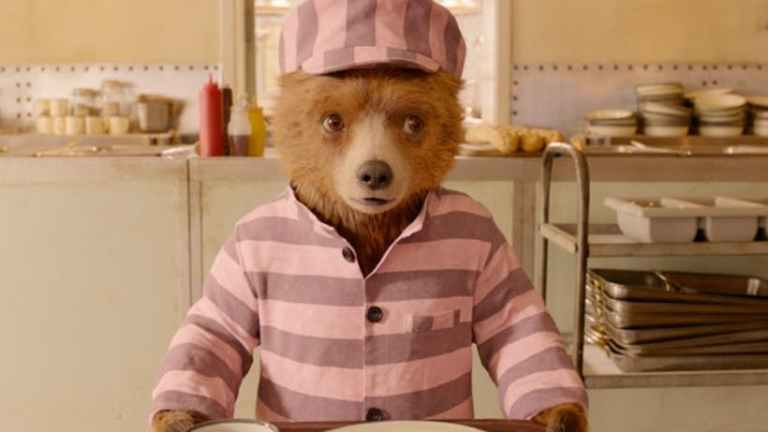 Warner Bros. has snatched up the domestic rights for Paddington 2, after original U.S. distributor The Weinstein Company decided to sell the rights before filing for bankruptcy protection.
Warner Bros. was part of a bidding war for the StudioCanal sequel alongside Sony, Lionsgate, and Global Road. WB eventually won the bidding at $30 million, bringing Paddington 2 to the studio that also houses one of the film's producers, David Heyman (who also produced the Harry Potter films). According to Variety, one of the contingency points in the Paddington 2 distribution rights sale is that the Weinstein Co. and StudioCanal will retain profit participation and involvement in future sequels.
While $30 million may seem like a lot of money, it's a pretty great deal for the sequel to a film that made $76 million domestically and $191 million overseas. The sequel stars Hugh Grant and Brendan Gleeson alongside returning cast members Hugh Bonneville, Sally Hawkins, Julie Walters, Jim Broadbent, and Ben Whishaw as the voice of Paddington.
Hopefully, Warner Bros. can make Paddington 2's scheduled U.S. release date of January 12th. The film opened in the U.K. last weekend with $10.9 million, representing a 59% increase from its predecessor.
For trailers, news, and details on Paddington 2, check out our film hub.
As for The Weinstein Company, according to Variety, insiders report that the company has as much as $500 million in debt and obligations. The Weinstein Co. is currently selling off assets as it figures out its next step. The company was already in financial trouble prior to the wave of sexual assault allegations against former co-chairman Harvey Weinstein.
Variety reported exclusively on Nov. 13 that TWC was trying to find a buyer for "Paddington 2" before the indie film studio files for bankruptcy protection. TWC's  board of directors and leadership had been negotiating with Vine Investment Advisors and Fortress Investment Group about a possible $20 million to $35 million bridge loan that would enable the company to meet its payroll obligations.
The company is known to have retained FTI Consulting, a financial advisory firm that's well-versed in corporate restructuring. Insiders say the Weinstein Co. is saddled with as much as $500 million in debt and obligations. The company's fiscal crisis has been exacerbated by the extraordinary wave of sexual assault allegations leveled against co-founder and former co-chairman Harvey Weinstein.
TWC's share of the Paddington 2 sale will go toward keeping the company solvent as the board moves toward selling the remaining assets. TWC is still in discussions with Fortress for $35M in bridge financing, but the Paddington 2 cash will help the company meet its commitments as the board moves to broker a deal for all assets by year's end.