News
Weekend US Box Office: Star Trek is strong again, but it can't beat Angels & Demons
Star Trek's second week delivers, but Angel & Demons overtakes it to nab the top spot...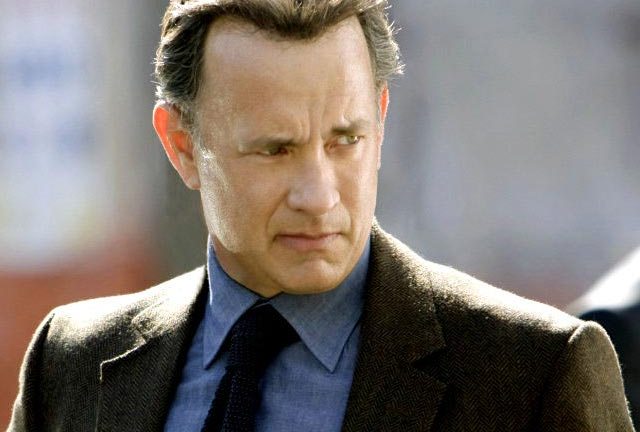 In what was a tighter race than I expected; the second film adaptation of Dan Brown's series of novels about Harvard symbologist Robert Langdon managed to overtop the film that has become a pretty big phenomenon. Of course, The Da Vinci Code was a phenomenon in and of itself, both in book form and movie form, but Star Trek charted the course for a whole generation of Den Of Geek readers. That's kind of beside the point.
Sony's Angels & Demons topped this weekend's box office on the strength of an impressive 48 million dollar debut. The Da Vinci Code opened to $77 million back in 2006, but Dan Brown's film franchise continues to pull in strong business overseas, with Angels debuting to a $152 million international opening. In three days, the film has already turned a profit!
Star Trek proved to be tough competition. Last weekend's top film, which ended up bringing in nearly $80 million rather than the numbers I listed last weekend, brought in an additional $43 million as the geeks queued up for a second trip aboard the Enterprise. J.J. Abrams' franchise reboot has brought in 196 million bucks thus far. Given how things worked last weekend, I imagine the race might close up a bit once Sunday's official numbers are in.
I hate being wrong, but doing these box office reports is making it easier to be incorrect.
X-Men Origins: Wolverine sinks to third place this weekend. Wolvie and company tacked an additional $14.8 million onto the franchise's portfolio, and the American box office has topped $151 million (the international box office is pushing $275 million and growing). For being an awful movie, Wolverine's raking in the cash. I would've thought X-Men 3's mediocre product would've dampened enthusiasm for more Marvel mutants, but I guess not.
Ghosts Of Girlfriends Past and Obsessed continue to dovetail one another. The Ghosts landed in fourth place this weekend, with $6.8 million, while Obsessed brings in $4.55 million to round out the top five.
17 Again (and I hate starting a sentence with a number, but that's the title) leads the best of the rest as its slow slide towards disappearance begins. The movie brought in another $3.4 million, and is running out of steam quickly. I thought at one time it might bring in $75 million at the box office, but it looks more likely to stall out around $65 million or so. Either way, it's a success for the new golden boy Zac Efron.
Monsters Vs. Aliens continues to chug right along. While the movie brought in only $3 million this weekend, it actually rose in box office position to seventh from eighth last week. The film also passed $190 million in the States, and will probably reach $200 million as it is holding its audience really well. It dropped only 8 percent from last weekend!
Meanwhile, The Soloist slides a little more. It dropped to eighth, on only $2.425 million. Next Day Air dropped far, from sixth to ninth, and brought in only $2.281 million. The comedy has managed only $7.649 million in two weeks, which, by any measure, is unsuccessful. The documentary Earth rounds out the top ten with another 1.68 million dollars. The Soloist has brought in $27 million while Earth has brought in $29 million, and they both came out the same weekend. Strange how that works!
This weekend looks to be another big one. We're officially in the summer season now, as we've got a Terminator sighting and a holiday weekend. Terminator is getting a 5-day opening weekend, which will hurt the official weekend box office, but probably not much. The big challenger will probably be Ben Stiller's latest family comedy, Night At The Museum: Battle Of The Smithsonian. The original was a surprise hit, but this one looks to be a big deal from the very beginning. Also coming out is Dance Flick, which is basically an attempt at a (Blank) Movie film without actually associating it with Epic or Date or Scary or Unimpressive Movie. Let's hope it fails.