News
Weekend US Box Office report: We Watched The Watchmen
Watchmen stomped to the top of the US box office over the weekend. Good numbers too, although The Dark Knight it ain't...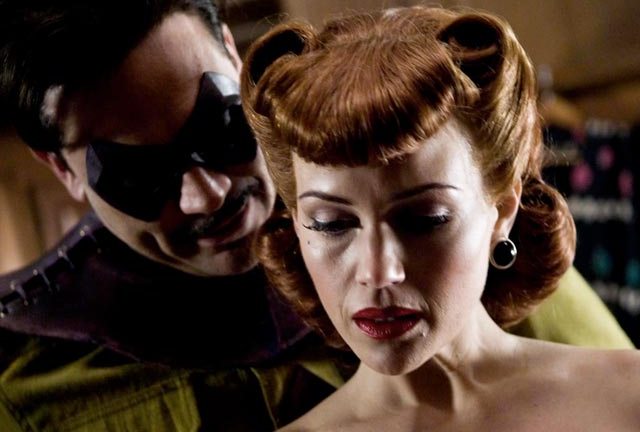 Starting off strongly but performing slightly below expectations was the long-awaited (and excellent but flawed) graphic novel adaptation Watchmen. Studios had it pegged (unrealistically) in the $60 million range, so this weekend's 55.6 million dollar take is a little low, but more along the lines of what you can expect from a cult graphic novel with unfamiliar characters adapted into a nearly 3-hour movie. It bowed in an incredible number of theaters (over 3,600) and a crazy amount of screens (7,500) to make up for its long runtime. You're not here to read my review of the movie, so suffice it to say I really enjoyed it, didn't hate the new ending, and would recommend it to anyone with a super bladder.
Tyler Perry's Madea Goes to Jail has finally been dethroned from the top of the box office, though it took a… ahem, super effort. It added another $8.8 million to its impressive $76.5 million bankroll, and is the most successful of Tyler Perry's many films. How he does it I'll never know, but people seem to love the further adventures of Madea.
Up a spot from last week is the movie that just will not go away. Well, one of two anyway. Taken just keeps bringing in money! Third place this weekend for another 7.45 million bucks in the bank. It's still playing in over 3,000 theaters, and of all the holdover movies, it's showing the least box office weariness. Its fellow companion in a months-long box office odyssey is Paul Blart: Mall Cop. The comedy from Sony is in sixth place this week on $4.2 million, but the picture has grossed over $133 million during an impressive two month run that will undoubtedly extend to a third.
Sandwiched between the two long-living box office denizens is the impressive Slumdog Millionaire, which continues to ride its buzz in theaters. Entering its 17th week of release, Danny Boyle's Best Picture winner brought in $6.925 million this weekend, claiming fourth place.
The rest of the weekend box office is a display of consistency, with a few minor moves. He's Just Not That Into You drops a single spot, to sixth from fifth last week. The romantic comedy brought in another 4.02 million desperate dollars. Coraline holds last weekend's seventh place on $3.13 million. Confessions Of A Shopaholic actually rises a slot, to eighth from ninth, on $3.121 million. This week's tenth place picture is also last weekend's tenth place, the dud comedy Fired Up. The teen cheerleader comedy brought in only $2.6 million this weekend.
The one notable story amongst holdovers is the one picture everyone assumed would be rolling in money. Namely, Disney's latest group cornering the tween music market, those cuddly little Jonas Brothers. Jonas Brothers: The 3D Concert Experience was a surprise second place finisher last weekend behind Madea and company's jail house adventure. Lots of folks, me included, figured it would at least be tops for one week before the inevitable decline. Unfortunately, platinum records do not equate to box office success. (Hi, Britney Spears and Mariah Carey!)
The fall of the Jonas Brothers' movie has been swift and sudden, even by one-weekend-wonder status. It wasn't even that much of a wonder in its first weekend; might this dampen the luster of the brothers' musical career, or is this merely a sign that their fan base is already starting to grow past them and move onto the next big thing? Maybe they didn't have that much of a fan base in the first place despite Disney's vigorous marketing.