News
Weekend US Box Office report: The Hannah Montana bonanza
It's the weekend where Hannah Montana ruled the box office roost. She's just great, isn't she?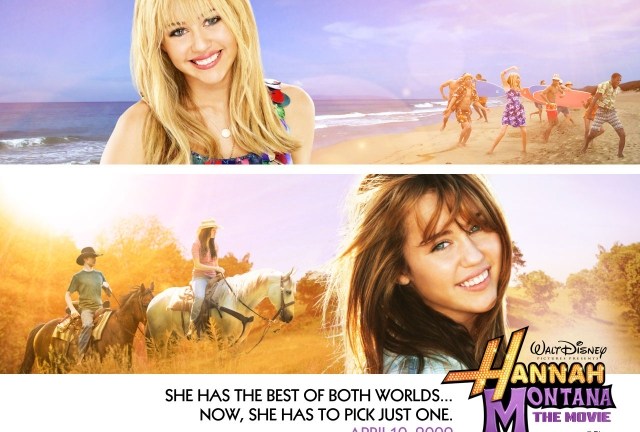 Never underestimate the power of girls ages 6-12. Disney certainly hasn't, and their Hannah Montana franchise has spawned a hit TV series, video games, best-selling records, and now two hit movies. The Hannah Montana concert film, Best Of Both Worlds, took in a stunning $31 million last year. A year and two months later, Miley Cyrus is back in the mutiplex and raking in money once again, as Hannah Montana The Movie took in a stunning $34 million this weekend. The latest adventure of raspy Ms. Cyrus was splayed out across over 3100 locations, dimming the sparkle of big numbers a bit, but still.
Fast And Furious opened hot last weekend, and cruised into its second weekend at the box office in fine shape. The sequel picked up an additional $28.7 million this weekend, and broke $118 million with foot placed firmly on the gas. I can't believe that this franchise has been as successful as it has been, but the four Fast And Furious movies have grossed over $450 million in theaters so far, and considering the way the fourth film opened hot and has stayed fairly strong, expect that total franchise gross to break $500 million.
I can't believe those brainless car movies have made so much money. I mean, they're not Hannah Montana, so I don't hate them, but hasn't that deceased equine animal taken enough abuse yet? What's up next: Fast and Furious 5-The Search For Vin Diesel's Hair?
Third and fourth place this weekend involves a double shot of Seth Rogen. Monsters Vs. Aliens continues to perform well and hang onto an audience, as its third weekend sees the film score another 22.6 million dollars. Meanwhile, live-action Seth Rogen vehicle Observe And Report opens in fourth on 11.1 million dollars. Are audiences simply getting tired of Rogen's pudgy stoner antics, or did Observe And Report just come across like a less accessible and more disgusting version of Paul Blart?
Speaking of searching for hair, Nicolas Cage recently had to sell one of his many castles, possibly to fund more hair transplant surgery. He certainly isn't hard up for money, because Knowing spends another weekend among the top five at the box office. The sci-fi picture brought in $6.67 million this weekend, and has taken in $93 million internationally. With that kind of money you can definitely make the rent on a hefty slice of Bavaria.
I Love You, Man continues to find some audience love, though obviously that love shrinks as time passes. Sixth place this weekend on 6.4 million dollars isn't too bad, and the film's pushing $60 million in the US. For a gross little comedy, that's pretty good. Balance that against Adventureland, which started off bad and has gotten even worse (ninth place, $3.4 million).
The Haunting In Connecticut also continues to perform above expectations, dropping to seventh place from third last weekend on 5.7 million bones. Bones? Get it? 'cause it's a scary movie? Ahh, never mind.
Finding itself in eighth place is the anime adaptation nobody wanted, Dragonball Evolution. The film brought in only 4.65 million dollars this weekend, despite playing in over 2100 locations. That means it screened to a lot of small audiences. Fans hate this adaptation for being live action and full of awful people. Non-fans hate this movie for being the worst-looking video game movie since the first Street Fighter adaptation (Van Damme, not Sonny Chiba). Duplicity, another movie seemingly unloved by the world at large, rounds out the top ten with a $2.997 million weekend.
What's the future hold for the US box office? The political thriller State Of Play comes out next weekend, featuring Russell Crowe and Ben Affleck. He's back, kids! Also coming out is 17 Again, which is kind of like a reverse Big or Freaky Friday, except nobody learns a lesson. Just to show it's not all terrible, the Box Office Fairy has decided to bestow upon the public a new Jason Statham movie! Yay for Crank 2: High Voltage!
The more ludicrous those Statham movies get, the more I like them!