News
Weekend US Box Office report: The Hangover and Up dominate another weekend
Eddie Murphy's career dives, while Up and The Hangover continue to rule the roost. Pelham 123 lands with a thud, though...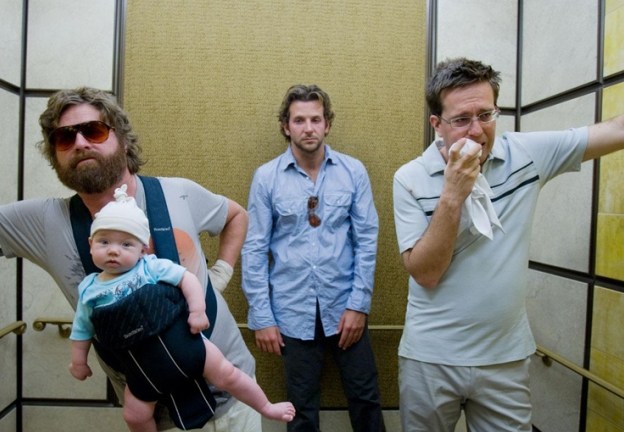 A couple of much-touted new releases hit the box office this weekend, but neither of them could make any sort of impact as twin titans Up and The Hangover continue to dominate the competition. The latest dumb guy comedy from Todd Phillips holds onto the top spot at this weekend's box office for the second week in a row, picking up an impressive $33 million. In two weeks, the film has grossed over $105 million!
Meanwhile, Up continues to nip at The Hangover's heels. The latest Pixar success finds itself in second place for the second weekend in a row, bringing in $30.5 million this weekend. The film has picked up $187 million in its three weeks of release, and shows no real signs of slowing down.
The one thing both these films have going for them is serious buzz. Pixar films usually have lots of positive praise, so that wasn't unexpected. The Hangover, though? Zach Galifianakis has taken the mantle of 'Next Big Comedy Star' from John C. Reilly, who took it from the man whose career Todd Phillips launched with Old School, Will Ferrell.
Speaking of Will Ferrell, Land Of The Lost has been something of a nonstarter. Last weekend, it debuted as a weak third place, and it only dropped since then (fifth place, $9.1 million). The movie sinks to fifth place, behind fellow comedy Night At The Museum: Battle Of The Smithsonian (fourth place, $9.6 million). Smithsonian has been out for four weeks now, and still managed to outgross Land of the Lost by half a million dollars last weekend.
Land of the Lost isn't the only lame debut of this summer, as the hyped thriller The Taking Of Pelham 123 (third place, $25 million) and the family comedy Imagine That (sixth place, $5.7 million) both landed with loud thuds at the metroplex. Imagine That seems to have run into a problem with being yet another bland Eddie Murphy family comedy in a season for otherwise spectacular, effects-driven family films (Up, Night At The Museum). As for Pelham, I'm not sure why it didn't make more of a splash. It's doing well for a thriller, and it's doing well for a Denzel Washington action film, but… I don't know, maybe audiences are tired of the whole dueling actors method of selling a film?
I'd put it down to remake backlash, but look at how well the rebooted Star Trek (seventh place, $5.6 million) has done. Even less-successful sequels like Terminator Salvation (eighth place, $4.69 million) and Angels & Demons (ninth place, $4.2 million) have done really well at the box office. I suppose it goes without saying that the best idea is one that's already been done.
Rounding out the top ten this week is the excellent Drag Me To Hell with $3.8 million. If you haven't seen this wonderful slice of trashy 80s gore, then you're really missing out. Sam Raimi dug deeply into his bag of directorial tricks (and his bag of slime) for this one, and it's really a hell of a lot of fun. Pardon the pun.
Coming out next week are two big releases. One of them is a romantic comedy, The Proposal, starring Sandra Bullock and Ryan Reynolds. The other, which is going to be pretty big, I'd say, is Year One. This is kind of a comedy dream team as Jack Black stars with Michael Cera in a film directed by Harold Ramis and produced by Judd Apatow. Seriously, this is like a fantasy football squad of comedy talent. I'm not sure I could think of anyone to add to round out this cast.