News
Weekend US box office report: The future Is Unknown
Unknown trumps I Am Number Four, Big Mommas: Like Father Like Son, Justin Bieber and Gnomeo & Juliet at the US box office. Liam Neeson, clearly, rules...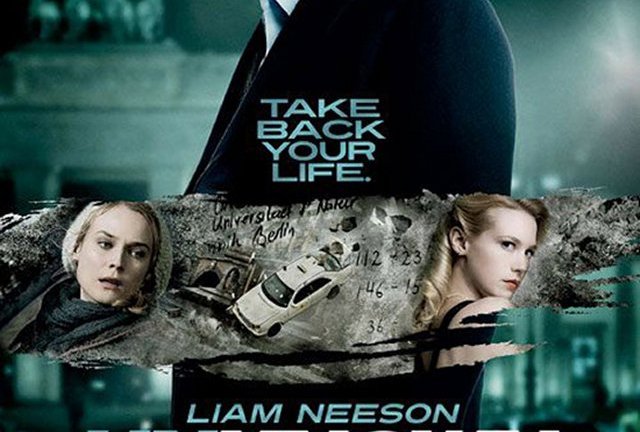 Unknown was sold as an unofficial sequel to Taken, and while the box office domination isn't a surprise this time, it's still impressive. Unknown banked $21.77 million in its opening weekend, versus a budget of only about $30 million. While reviews are mixed (especially when compared to Taken, which was great), it's still a success for all involved.
Unknown managed to hold off the strong challenge of I Am Number Four, which banked $19.5 million. Number Four started very strong on Friday, but as the weekend wore on Unknown surpassed it and the third place film this weekend, Gnomeo And Juliet ($19.4 million), nearly caught up to it. When the official numbers are released on Tuesday, Gnomeo just might have surpassed Number Four. In fact, I Am Number Four might just end up being number four once all is said and done.
Just below Gnomeo And Juliet is Just Go With It. Last weekend's top film adds another $18.2 million this weekend. Really, that's unlikely to happen, but I just wanted to make the comment. Kind of how I made the reference to Unknown Hinson in the title of this box office report. With $60 million so far, it looks as though Just Go With It will be yet another $100 million Adam Sandler comedy.
In a positive sign, Big Mommas: Like Father Like Son barely scraped the top five in its debut weekend. In a negative sign, the movie still grossed a disgustingly high $17 million. Big Momma's House and Big Momma's House 2 grossed $25 and $27 million, respectively, at the box office during their debuts. That's a sign, however small, that the time of the fat suit comedy is coming to an end (for now).
Suffering a big fall in positions is Justin Bieber: Never Say Never. Last week's second place movie drops all the way down to sixth, despite bringing in $13.6 million. Still, that's a bit more holdover than I expected, given last week's wild success. So far, Bieber has banked $48.4 million in two weeks, which isn't bad for a biopic about someone who hasn't even lived through a quarter-life crisis yet.
The King's Speech drops a spot this week, but still held onto most of last weeks' box office and brought in another $6.5 million this weekend. That pushes The King's Speech over $103 million, which is incredible, considering the movie's technically been out for, oh, three months or so. It's in its thirteenth week, yet it's still making serious money. This just might be the Weinstein's first serious hit, and hopefully, the film that saves the company from some of its recent money troubles.
Dropping to eighth from five last week is The Roommate. It picks up another $4.1 million, pushing its total gross to $32.6 million. Is it a great total? No, not really. But it's definitely turning a profit now and will do much better on DVD release in a few months. This is the kind of dirt cheap movie that could spawn a whole series of direct-to-video/cable follow-ups.
Dropping to ninth is The Eagle. It managed only fourth last week, and the box office has bled pretty quickly from the film. It'll be gone by next weekend, not even coming close to its $25 million budget stateside. Maybe it will perform better internationally, but a swords and sandals action flick is a hard sell these days. The genre hasn't aged well, and all those greasy shirtless guy movies from the 60s didn't help.
Rounding out the top ten this weekend is No Strings Attached, which took in $3.1 million.
So, what's coming out next weekend? Well, two movies only: Drive Angry and Hall Pass. Yet another 3D movie, another Nicolas Cage vehicle, and another chance for everyone's favorite unpredictable actor to, y'know, make up for that bankruptcy thing. As for Hall Pass, it's Owen Wilson doing a dude-style comedy. Do you need more than that?