News
Weekend US box office report: The Expendables are top dog again
The Expendables stands proud on top of the US box office chart for the second week running, leaving Vampires Suck and Piranha 3D some way behind...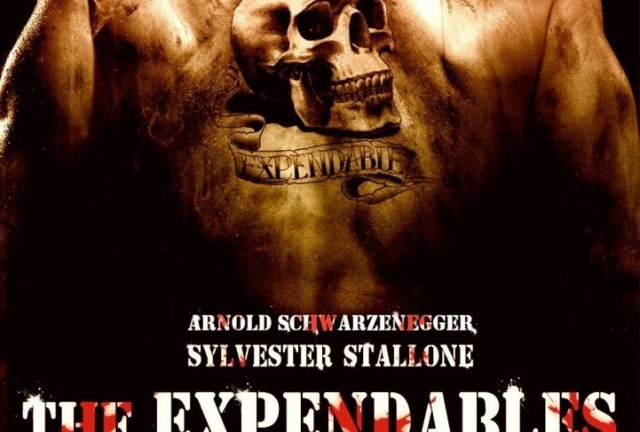 Vampires? Child's play. Piranhas? That's nothing. Witches and magic? Nothing a little machine gun fire can't stop! Jennifer Aniston? Just another empty shell of a human (once her guts are hollowed out at knife point).
In case you can't tell by the use of threats and references to violence, Sylvester Stallone's gloriously 80s action movie, The Expendables, beat back a host of competition at the box office to claim a second weekend at the top. The flick picked up $16.5 million in ass kicking fees over the weekend, pushing its run in the States to just under $65 million. Given the fact that it beat out five new wide releases this weekend, this thing's going to be hard to stop.
Of the new releases, the top dog has to be Vampires Suck. Despite exhausting its immediate audience with a Wednesday opening (no doubt necessary, since four other movies came out on Friday), it still managed to bring home second place for the weekend, with $12.2 million ($18.5 million overall), topping third place Eat Pray Love's $12 million even.
Just about a million under Julia Roberts is Lottery Ticket, an urban-themed ensemble comedy. These films usually do really well, even without Tyler Perry's name on them. The fact that it's got Ice Cube, Nick Cannon, and pretty much every other black comedy actor in Hollywood involved helped the flick take in $11.125 million over the weekend. That was good enough for fourth place.
Neck and neck was the battle for fifth spot at the box office. The Other Guys, apparently, is going to be the winner of that particular war, with $10.1 million. Piranha 3D landed just below that, with $10.035 million. Despite the power of 3D and the inflated ticket prices that go along with it, Piranha just couldn't quite put the bite to Will Ferrell and Marky Mark. Say hi to your mother for me.
Below the newly unleashed Piranha 3D are two other new releases, Nanny McPhee Returns (seventh place, $8.3 million) and The Switch (eighth place, $8.1 million). Strange to see that so many movies starring evil old crones would be released right in a row, so, no doubt, the horrifying witch with a heart of gold and the horrifying witch with a body of steel stole from one another's audience. I kid, of course. I'm sure Emma Thompson is in great shape, too.
Rounding out the top ten this weekend are Inception, which is still going strong with another $7.6 million this weekend (crossing over $260 million) and the troubling last top 10 weekend for Scott Pilgrim Vs. The World, which managed $5 million over the weekend. Scott Pilgrim, so far, has only taken in $20 million, which is kind of upsetting considering A) just how good the movie is and B) just how much I'd like to see more Scott Pilgrim movies. It seems like the comic book movie boom is now a bust, unless you're Marvel.
Coming out next weekend are a couple of decent looking flicks. One of them is this little picture about blue cat people. Maybe you've heard of it; it's called Avatar. Well, just in case the previous eight-hour cut wasn't enough, James Cameron is going back to the well and releasing the full 16-hour cut into 700 or so theaters.
Also sneaking into theaters is The Last Exorcism. Since the trailer features the name Eli Roth all over the place, you know it's not actually directed by him (it's from Daniel Stamm) or written by him (again, more people you've never heard of). It's like how Quentin Tarantino got his name all over the ads for Hostel to make people go see an Eli Roth movie, but in reverse. It's a marketing ploy that I absolutely loathe, but there it is. It must work, because they keep doing it. (Yet, they market Scott Pilgrim by showing Michael Cera with a bass guitar.)
Also coming out is Takers, which is a combination of Ocean's 11 and Armored (Matt Dillon is in both Armored and Takers, weirdly enough). It looks harmless enough, but it won't make any box office noise. Speaking of noise, it's good to be back. Thanks for reading.