News
Weekend US Box Office report: Star Trek's 'disappointing' $72 million?
Star Trek rules the US box office, with X-Men Origins: Wolverine in steep decline...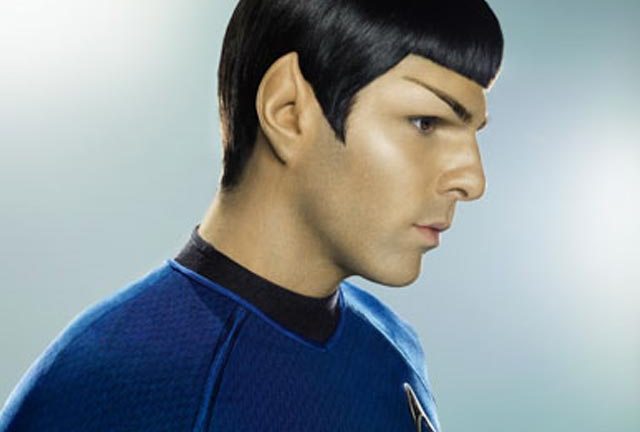 Is it possible for a film to debut with one of the biggest openings in the franchise's box office history, yet still be kind of disappointing? That's the question I'm asking myself about Star Trek. The J.J. Abrams-helmed reboot of Paramount's tentpole franchise brought in over $72.5 million dollars at the US box office this weekend, enough to blow the total openings of every other Trek film out of the water. It's an unqualified success, yet… it's not terribly impressive anymore.
Fast And Furious, which is basically a franchise reboot after the disaster that was Tokyo Drift, brought in $70 million and cost half as much to make and market as Star Trek did. Hell, X-Men Origins: Wolverine (second place, $27 million, $129.6 million so far) brought in $85 million last weekend after everyone had already saw it online and trashed it for being absolutely horrible. If a (frankly) shitty movie can bring in $13 million dollars more than a movie with GREAT buzz, what hope is there for the franchise? I'm sure this will go on to be a very successful film for Paramount, but I heard some predictions of $100 million dollars this weekend! Trek will be lucky to bring in Wolverine money in its second weekend.
Ghosts Of Girlfriends Past dropped to third this weekend, on 10.45 million dollars. The slip was a lot less than I had assumed it would be. Perhaps this was the weekend where all the Wolverine audience had to make it up to their girlfriends for that movie with a little shirtless Matthew McConaughey action. Well, I assume he's shirtless; normally he doffs his top in every movie, kind of like Kate Winslet.
Obsessed falls to fourth place on $6.6 million at the box office. While the film cracked $56 million this weekend, proving that these sorts of films are very lucrative, it doesn't seem to have captured the cultural zeitgeist like, say, Fatal Attraction did before it. Good box office results, though!
Fifth place this weekend was 17 Again. The teen-themed comedy brought in another 4.4 million dollars. When you combine that film's $54 million with the $74 million drummed up by Hannah Montana The Movie (tenth place, $2.4 million), it's easy to see why the Disney company makes so much money and why they work so hard to promote new teen stars (prepare yourselves for Demi Lovato and Selena Gomez, they're next on the list). Disney's big (corporate) sister Buena Vista's documentary, Earth, spent the weekend in ninth place on $2.488 million. Needed more teen pop tie-ins, I guess.
Next Day Air was aimed at more of an urban audience. The comedy/action caper, starring every black actor in Hollywood who wasn't already in a movie during filming, stumbled on debut with only $4 million. The film took sixth place, but lacked the opening clout of a Tyler Perry movie. It's the sort of film that Jaime Foxx used to make until he decided to be a serious actor. The Soloist, Foxx's latest acting effort, sank to seventh place this weekend on $3.6 million.
Monsters Vs. Aliens lands in eighth place this weekend from fifth last weekend. The animated comedy is finally starting to lose steam, with box office receipts dipping to $3.37 million dollars. The gross is edging ever closer to $200 million, with running US totals hanging in at just under $187 million. I think it will still make it, fingers crossed.
Next weekend, the only film making wide release is the latest team-up from the uber-lucrative pairing of Ron Howard and Tom Hanks, Angels & Demons. The sequel to The Da Vinci Code will be lucky to match the preceding film's staggering $758 million worldwide gross. I expect it to do about half that business overall.