News
Weekend US Box Office report: Knowing how to win a weekend
Nicolas Cage in Knowing tops the box office, while Julia Roberts' star dims a little...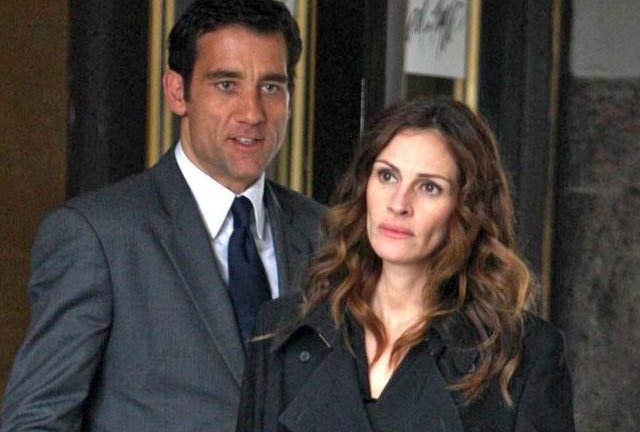 For the first time in quite some time, the three new releases have taken up position at the top of the box office. Leading the charge is Nicolas Cage in Knowing. You can find my review here. Given the media blitz the movie received, it's no surprise to see that it brought in $24.8 million dollars. What is surprising is the fact that Julia Roberts, former box office queen, can only manage a third place opening weekend for Duplicity ($14.4 million, and review here) while the post-frat comedy I Love You, Man takes second place with $18 million. I mean, I'm a fan of Paul Rudd, but… seriously? Julia Roberts can't take second place over this? I'm staggered.
While I'm on the subject, indulge me in a brief rant. I Love You, Man has been described repeatedly as a bromance. Let's all agree that this term never happened, shall we? If someone ever seriously asks me to get bromantic, I think I'd be horrified. Not at the thought of having a friend to hang out with, but that someone used this term in a non-ironic way. I blame Judd Apatow for this. He didn't invent the term, but his movies have come to personify it. If I ever say that term, and I'm not openly mocking Brody Jenner, feel free to find me on the street and hose me down with a can of mace.
Or just have Dwayne Johnson beat me up. Race To Witch Mountain's musclebound star could definitely take me in a fight, just like his movie took fourth place at the weekend box office with 13 million bucks. He's also charming enough to make me continue to like him ever after the vicious beating, which is one of the big reasons why he's transcended his professional wrestling roots to become the industry's first real breakout star. Hulk Hogan might have been the first to cross over, but The Former Rock is the first to stay crossed over. Fellow grappler John Cena looks to replicate The Rock's success next weekend as his latest action-thriller, 12 Rounds, debuts in theaters.
Watchmen, however, seems to lack that crossover appeal. The $150 million comic book adaptation finds itself still in the top five ($6.725 million) and is a lock to make $100 million. The hard part for this film will be making that next $50 million needed to turn a profit domestically. If you count international take, the movie lacks only $3 million to make back its filming budget, but undoubtedly studio heads are disappointed. Unrealistic expectations strike again.
The Last House On The Left shows that there's an appetite for horror, but perhaps the world's appetites for remakes of 70s genre films is slowing down. Down from third last weekend to sixth this weekend, Last House brought in an additional $5.9 million, but has managed only $24 million total. Hopefully this spares us from a reboot of Wes Craven's Nightmare On Elm Street series.
The continued success of Tyler Perry's Madea Goes To Jail (ninth place, $2.51 million) ensures that, like Elm Street, Madea's film series will continue for entirely too long. Slumdog Millionaire took home eighth place on $2.7 million, leading several members of India's high court to push for more Slumdog-style films. In a country with billions of people, there have to be at least several hundred interesting ones, so why not?
Taken (seventh place, $4.1 million) is proving to be a big success for Liam Neeson, and Coraline (tenth place, $2.1 million) is the standout among Neil Gaiman adaptations. Both men have suffered a great deal of family tragedy in the last couple of weeks, with the death of Neeson's wife, Natasha Richardson, after a skiing accident and the death of Gaiman's father of a heart attack. My thoughts are with them and their families in their hour of suffering.
WWE Superstar John Cena looks to replicate The Rock's success next weekend as his latest action-thriller, 12 Rounds, debuts in theaters. It faces pretty tough competition with the creepy-looking Lionsgate horror A Haunting In Connecticut and the latest Dreamworks money press, Monsters Vs. Aliens, both debuting in wide release. I have no doubt that Monsters will take the top spot; the race next weekend is for second.