News
Weekend US box office report: Ice Age and Transformers tie
The July 4th holiday weekend in the US saw Transformers 2 and Ice Age 3 in a dead heat...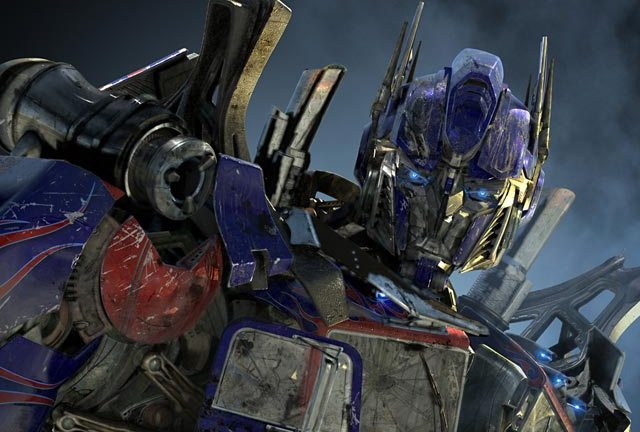 It's pretty rare to see two movies in a statistical dead heat for a weekend, but that is the situation we've got on our hands. The runaway hit Transformers: Revenge Of The Fallen has been locked tooth and nail with Ice Age: Dawn Of The Dinosaurs for the weekend crown, with both movies bringing in an estimated $42.5 million! (Interestingly enough, there's a second tie this week as Night At The Museum: Battle Of The Smithsonian and Year One also vie for last place in the top ten with $2.1 million, but nobody really cares about a race for last.)
It's hard to believe that Transformers has weathered the critical hailstorm so well, but the movie has grossed almost $300 million in the US in only two weeks. I suppose robot-on-robot violence sells itself with no help needed from Roger Ebert or our Luke Savage. Much like the third Ice Age film, audiences know what to expect based on the title alone.
Public Enemies took in enough money to win the box office on a normal weekend, but obviously this is far from a normal weekend. The Michael Mann/Johnny Depp/Christian Bale project took in a healthy $26.1 million this weekend and will hopefully spark a resurgence in hats on men. Ever since I saw Dick Tracy as a kid I've loved hats, and I just bought one this weekend. Hopefully, I'll be able to wear it all over and not get the stink eye now.
The Proposal finds itself in fourth place this weekend on a take of $12.7 mllion. The film stands on the cusp of the $100 million barrier in only three weeks, which is a stellar performance for a film of this disposable genre. The star power of Sandra Bullock and Ryan Reynolds has something to do with that to be sure, but I'd like to thank Betty White for it, just because I love her to an unreasonable degree.
The summer's big surprise hit, The Hangover, continues to hang onto the fifth place in the top ten this weekend thanks to a $10.4 million dollar weekend. The movie passed $200 million this weekend, which is stunning for a movie that had modest expectations and no real star power behind it. It's better to make a star than pay for one, and Todd Phillips proves, again, that he's damn good at it.
Up suffered a steep drop this weekend, bleeding away half its business to Ice Age and Transformers. The picture dropped to sixth this weekend from fourth on a take of $6.57 million. However, it has passed $260 million in the US, so they're not exactly hurting for money in the Pixar offices. The drama My Sister's Keeper lands in seventh with $5.2 million, and The Taking Of Pelham 123 lands in eighth place with $2.5 million, barely edging past the tie for last between Night At The Museum 2 and Year One.
There's an English connection to this week's upcoming movies. Sacha Baron Cohen brings another one of his characters to the big screen in the form of Bruno. I could dig up the umlat, but I won't bother. Just pretend there's one. This film will either be huge thanks to Borat, or a bomb thanks to the main character's flamboyance.
Also coming to the big screen is yet another attempted teen comedy, the awkwardly named I Love You, Beth Cooper. The film's major buzz is that star Hayden Panettiere will be showing her naked backside, which doesn't bode well if your film's major draw is a butt, even if it is a Heroes star's butt. I don't see this one doing too much, but it should make its money back and then some.