News
Weekend US box office report: Friday The 13th has a lucky weekend
Friday The 13th earns staggering money, and you can expect a whole load more horror remakes as a result. Here's the box office round up...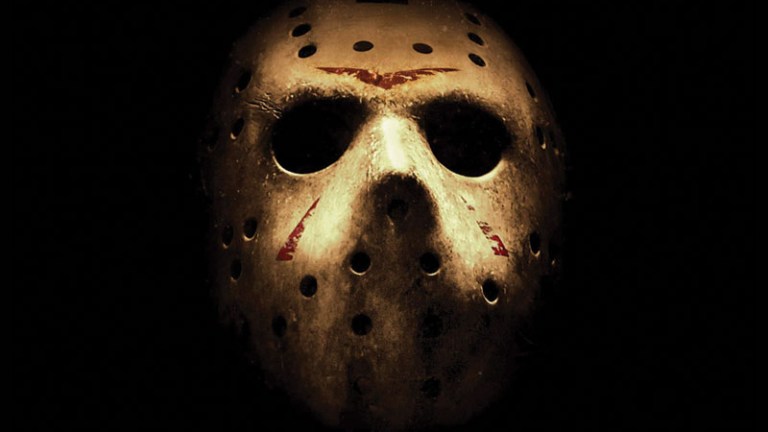 Friday the 13th was a very lucky day at the box office this weekend. Defying the experts, the runaway top film was the newest adventure of Jason. Friday The 13th turned the competition into a bunch of horny teenagers in the woods, slicing and dicing celluloid to the tune of a staggering $42.2 million this weekend. That's over twice its budget in three days! It's become, in three days, the second-highest grossing film in the entire Jason Voorhees oeuvre and was one of the highest February openings in movie history.
Apparently, people haven't had enough of a maniac in a hockey mask stabbing the topless. Then again, can you ever have too much of that sort of thing? Apparently not.
Last week's topper, He's Just Not That Into You, has plenty of folks into it. The ensemble comedy holds onto second place this weekend with a very impressive 19.6 million dollar take. It's a very slight drop from last weekend, and the movie has already roared past $55 million. Taken held onto even more of its share; last weekend's second-placer does sink to third, but it brings in $19.25 million and finds its share dropping only 6% from last week. Liam Neeson's revenge Euro-thriller has grossed nearly $78 million and looks to be a big hit.
Not looking like a big hit is Confessions Of A Shopaholic, thanks to a fourth place debut. The supposed comedy brought in 15 million dollars, but chick flick fatigue coupled with a trailer that makes me hate women, means that that film stumbled on entry. It seems like one too many chick flicks in a row to me. Bride Wars and He's Just Not That Into You and this picture all cater to the same relatively small audience. This one might have fared better a month from now. There's got to be a little romcom fatigue at work.
Coraline falls to fifth place this weekend. This is a great film for everyone, and it brought in an additional 15.3 million dollars this weekend. I urge you all to go see it in 3-D. Again. Yes, I'll keep telling you to go see it until you've all seen it. If it's not out where you live, then see it when it comes out.
Paul Blart: Mall Cop continues to be frighteningly potent in the multiplexes. Sixth place this weekend is a great showing for a movie that's been out over a month now. It's blown past $110 million total in the States, and it actually made more money this weekend than it made last weekend, bringing in $11.7 million.
The International, the new thriller featuring Clive Owen and Naomi Watts, found a pretty unforgiving audience this weekend. Whereas Taken has done and continues to do well, The International is finding audiences cold. The idea of an international banking conspiracy might be too much for finance-weary recession-era audiences to stomach. They're already bilking governments throughout the world out of billions; who wants to see them do even more evil on the big screen?
In its second week of release, The Pink Panther 2 looks as though it is going to end up being buried in the cat box. Another $9 million at the box office is nothing to sneeze at, but its total take of $22 million puts it well behind the curve of the surprise hit first movie.
Speaking of surprise hits, Slumdog Millionaire continues to perform well. While it is in ninth place for the week, it grossed another 7.1 million dollars and has passed $86 million for its American total. I'm not sure it can get to $100 million, but it will get pretty close as it continues to hold up very well in steady, but not spectacular, weekends.
When push comes to shove, Push is finding itself shoved out of the top 10. It held onto the last spot in the top this weekend with $6.9 million, but it'll be gone next week. While there are only two movies getting released next weekend, Fired Up and Madea Goes To Jail, both of those films will do well. Tyler Perry, much to my chagrin, always does well despite his movies not being very good, and Fired Up will do well with the kids.
Thank goodness we're only two weeks from The Watchmen finally getting released.