News
Weekend US box office report: Avatar's $2 billion payoff
Avatar passed $2bn at the worldwide box office. And not even Mel Gibson could topple it this weekend...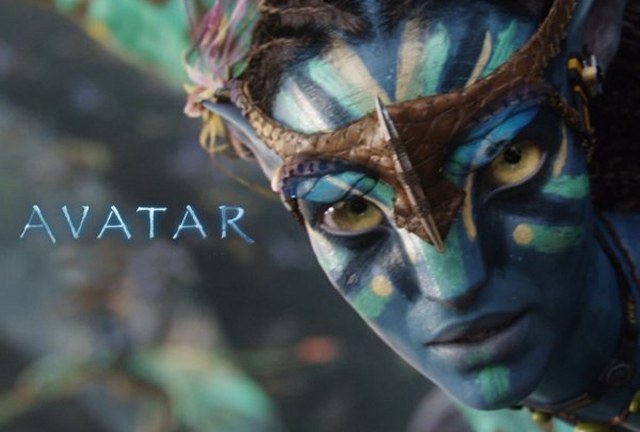 This was a weekend of milestones at the box office. Not only did Alvin And The Chipmunks cross $200 million, It's Complicated broke $100 million, Sherlock Holmes will be breaking $200 million by next week, and, oh yeah, Avatar has become the first film in history to make $2 billion internationally. That's a two with nine zeros behind it.
Thanks to a $30 million weekend, Avatar is still on top at the US box office, for the seventh week in a row. I'm officially out of stuff to say about it, and I'm officially one of the last five people in the world that hasn't seen the flick. Even the stuffed corpse of Lenin in Red Square got to see it last week. Obviously, this is a movie that really needs my support, or it won't make any money, so I may see it this week.
This week's challengers to Avatar's throne were Mel Gibson in Edge Of Darkness, where he plays a man getting revenge for his deceased daughter while uncovering a ring of intrigue and conspiracy. Basically, it's the kind of role he can crush without really trying too hard, and the film's $17 million opening weekend is a bit disappointing. Still, after as much negative publicity as he's gotten in the past four years or so, I'm sure he's relieved to do that well!
Third place was the debuting When In Rome, which picked up $12.065 million. Even together, the second and third place movies can't beat Avatar. That's staggering; the movie's been out for nearly two months!
Holding onto fourth place is The Tooth Fairy. It's showing surprisingly good legs, all things considered. Dwayne Johnson in a tutu took in $10 million this weekend, which is a slight drop from last week's take, but still not a bad haul for a movie that looked fairly DOA.
It fared better than fellow second-week film Legion, that's for sure. The angels-with-machine-guns action flick suffered a gigantic 60% plunge in receipts, from second all the way to sixth at the box office. It took in another $6.8 million, but dropped past third week film The Book Of Eli, which had $8.7 million and held onto fifth place. Even for a horror-type movie, that kind of box office bleed is noteworthy.
The Lovely Bones is weathering a mixed bag of criticism, and continues to perform solidly, but not spectacularly. It held onto seventh place at the box office, down from fifth last week, but still taking in $4.7 million, or about what Avatar makes per week at your local IMAX 3-D screen.
The above mentioned milestone movies fill out the last three spots in the top ten for this week, with Sherlock taking eighth on $4.5 million, Alvin and company taking ninth on $4 million, and It's Complicated taking tenth on 3.7 million bones. Extraordinary Measures has become a serious bomb, landing outside the top ten in its second week and making only about $10 million for Harrison Ford. Shame, really. He used to be so ace.
Fighting to be second place to Avatar this week are a couple of fairly interesting projects. One of them is Amanda Seyfried's first attempt at a romantic chick flick with Dear John. The other is a stylish Euro-action flick that pairs the director of Taken (Pierre Morel) with DoG favorite, Luc Besson. John Travolta looks to be eating his way into Seagal territory, but that doesn't seem to have any bearing on the plot of From Paris With Love, which appears to be more fun than it has any right to be. I'll be checking it out.