News
Weekend US box office report: Avatar nears $500 million; The Book Of Eli is a best seller
James Cameron's Avatar brings home another $41m, as its box office dominance continues...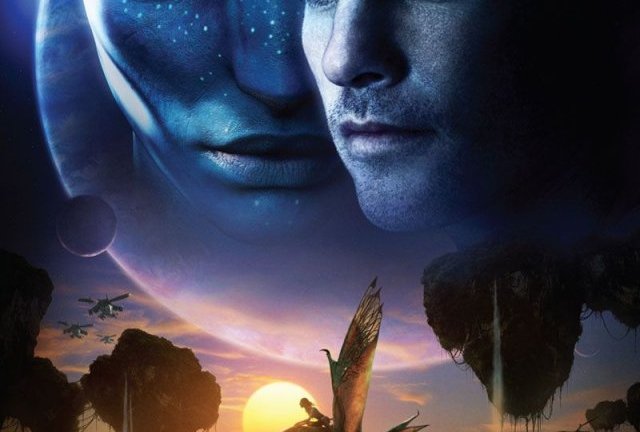 Stop me if you've heard this before: Avatar takes the top spot in this weekend's box office! I know, the movie nobody has ever heard of or seen somehow manages to have continued success. Not only did it win James Cameron a Golden Globe last night, it also took in $41.3 million this weekend, pushing it ever closer to The Dark Knight's $533 million and Titanic's $600 million. So far, in the US alone, Avatar's pulled in $491 million.
That's not to say that there wasn't a very strong challenger this week. Gee, that sounds familiar, too. Only this time, Avatar fended off the attack of Denzel Washington and The Book Of Eli. This post-apocalyptic film I will now dub 'Mad Blax' took a solid second, bringing in $31.6 million this weekend. It was a great performance for the film, which didn't have the benefit of any 3-D and IMAX screens.
The other new release this weekend, The Spy Next Door, managed $9.7 million in its opening weekend, good for sixth place. It's really kind of sad how far Jackie Chan has fallen. If this had Chris Tucker involved, it would've made $50 million and might not look as terrible as it does. I mean, it'd still be terrible, but at least it'd look slightly more entertaining. I know it's a kid's movie, but once upon a time Jackie Chan was brilliantly funny.
Speaking of brilliant, Peter Jackson is a brilliant director. In its first week wide, his newest film, The Lovely Bones, performed really well while bringing in $17.06 million in its first weekend in wide release. That's good for third place in a special effects crazed box office, which is great considering it's gotten a really low-key launch and very little TV promotion.
Alvin And The Chipmunks: The Squeakquel also continues to bring in money at a shocking rate. While it did drop to fourth place this weekend, it still took in $11.5 million. It'll cross $200 million by next weekend. Sherlock Holmes took the big drop this week, from second to fifth, but it still brought in $9.825 million and has brought in over $180 million stateside so far. It'll cross $200 million, too.
While Meryl Streep didn't pick up a Golden Globe for It's Complicated, the movie did pick up seventh place at the box office this weekend, adding another $7.67 million to its total while fellow rom-com Leap Year took eighth with $5.565 million. Strange how Meryl Streep is having one of the better years of a great career when she should be winding down, isn't it? It's also strange that last night at the Globes, she looked better than some women half her age.
Speaking of better than ever, The Blind Side drops to ninth place at the box office, but Sandra Bullock picks up the Golden Globe for best dramatic actress. That's just the first step; her next stop is going to be an Oscar. While most of the readership of DOG won't get American football, I have no doubts the supreme quality of her performance in this is universal. For that reason alone, I recommend it highly. She's never been this good, folks. Never.
Bringing up the rear is Up In The Air, which took in $5.46 million this weekend, holding onto tenth place.
Out next weekend are Legion, the horror/action hybrid movie about angels destroying America (and, I assume, the world), the drama Extraordinary Measures with Harrison Ford (remember him?), and, of course, the fantasy comedy Tooth Fairy, with Dwayne Johnson and Julie Andrews as the sexiest on-screen pairing since Bud Cort and Ruth Gordon.