News
Weekend US Box Office report: Another Night At The Museum, another victory
Night At The Museum beats Terminator Salvation which beats Star Trek which beats Dance Flick...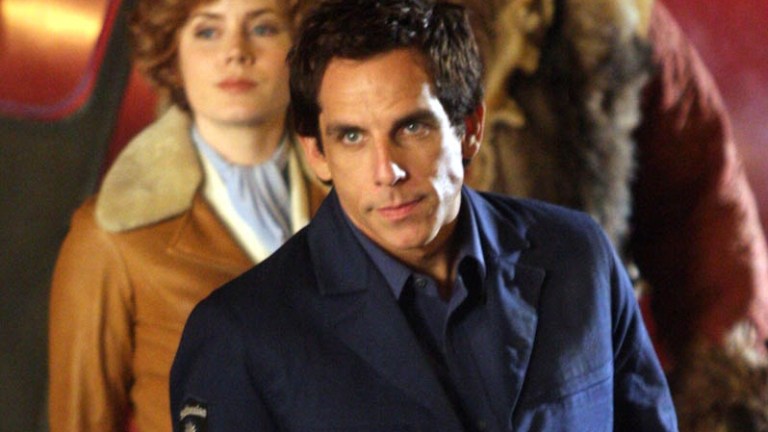 Americans were treated to a three day weekend this weekend, honoring our fallen soldiers by having barbecues, watching car races, and generally enjoying the brains out of an extra-long weekend. It is no coincidence that this weekend's holiday box office was also a celebration of soldiers, past and future. Especially the future.
Night At The Museum: Battle For The Smithsonian blew up at the box office this weekend. Over the course of the extra-long holiday, the latest in Ben Stiller's family comedy festival grossed a staggering $70 million. Promising more of the same fun that the first one offered, the film was not surprisingly a huge hit. Anything with giant stone Abe Lincoln is bound to strike a chord with the kids (review here).
Meanwhile, Terminator Salvation picked up a very impressive $53.8 million for the holiday weekend. Counting its Wednesday midnight release and its Thursday bow, McG's turn at helming the future war franchise has brought in $67.19 million thus far. The critical drubbing doesn't seem to have done much damage to the film's ability to draw fans, but the fact that Terminator 3 was kind of a let down and Terminator: The Sarah Connor Chronicles was a non-factor might have dulled the luster of the franchise. A full review is forthcoming, but suffice it to say it was not as bad as the Germans would have us believe.
Having covered warriors of the near future, time-traveling warriors of the far future landed in the third spot at the box office. Star Trek expanded its theaters list this weekend and continued to bring in tons of money. It grossed $29.4 million this weekend, bringing it to $191 million in the US alone! Star Trek is back!
Last week's top film, Angels & Demons (review here), drops 40% at the box this weekend, but continues to perform strongly in spite of serious criticism. A 27.7 million dollar second weekend pushes the film to 87.8 million dollars so far. It won't have legs (nothing does in May/June) but it will do really well internationally. For some reason, Dan Brown adaptations usually do.
Dance Flick bowed to a fifth place $13.1 million. Which means that it's going to make money. Which means we're going to get more (blank) Movie and (blank) Flick films. WONDERFUL. Thanks a lot, America! We were so close to getting these films out of theaters when everyone decided not to see Epic Movie, yet here we are again. Lovely.
X-Men Origins: Wolverine brought in yet another 8-digit weekend, with a strong $10 million in its fourth weekend. That puts the film over $165 million in the US, which is just a staggering amount for what amounts to the worst big summer movie since The Matrix Reloaded. The film fits comfortably in sixth place, but won't last much longer at this rate.
Ghosts Of Girlfriends Past (seventh place, $4.8 million) and Obsessed (eighth place, $2.5 million) also look to be leaving the box office soon. Not this week (well, maybe Obsessed), but soon. Monsters Vs. Aliens (ninth place, $1.9 million) won't make the $200 million plateau. 17 Again wasn't buoyed by Zac Efron's appearance on Saturday Night Live, either. It rounds out the top ten in tenth place, with $1.28 million.
I'm very excited about this weekend. Sam Raimi has finally found a good-looking movie for Ghost House Pictures to release. Of course, it says a lot about the production house that in order to make a good movie, he had to do it himself. Sam's long, long, long awaited return to horror bows this weekend, and you could not drag me away from Drag Me To Hell (review here). Also coming out is the latest million-dollar Disney/Pixar film, Up, which I will also see, but not until after I've gotten my Raimi on. I'm sure it will still manage to make a billion dollars this weekend despite my lack of attendance.