News
Weekend US Box Office report: 17 Again makes $24 million
Crank 2 gets solidly beaten by Zac Efron at the US box office. That, friends, should not be the natural order of things...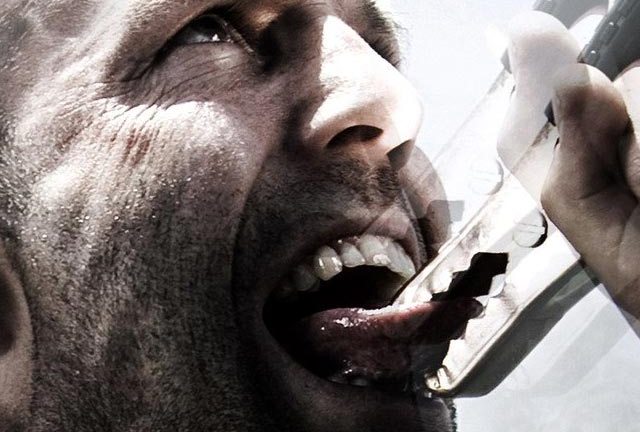 The weekend has passed, and Zac Efron has inoffensively taken control of the box office. The High School Musical lead stars in 17 Again, which has crawled to the top of the box office on the strength of a 24 million dollar weekend. Like my parents told me whenever I misbehaved, "I'm not mad, just disappointed." Something about this kid just makes him a success. Possibly his bowl cut.
Debuting in second place this weekend was State Of Play, starring a frightening-looking Russell Crowe. Some people look great with long hair, but Russell is not really one of them. Neither was I, but it took me a long time to learn that lesson. State Of Play played to $14 million worth of audience this weekend, which is a reasonable opener for a confusing-looking thriller movie.
Opening in sixth in its first weekend is Den of Geek's favorite, Jason Statham. Crank: High Voltage picked up 6.5 million dollars this weekend, which is kind of disappointing. I knew it wouldn't be a huge hit, but I thought it could at least crack the top five. It manages to open better than Dungeon Siege and The Bank Job did in 2008, but falls behind the openings of the original Crank, Transporter 3, and Death Race.
Monsters Vs. Aliens held onto third place this week on grosses of $12.9 million, which should help cushion the pain of Seth Rogen's other movie. Observe And Report sank to seventh from fifth, losing a huge chunk of its audience and dropping to 4.05 million dollars at the box office. It's definitely the weakest performer of Seth's career as of late. Even Zach And Miri Make A Porno performed better at theaters, and they couldn't even advertise that one effectively because it had "porno" in the title!
Hannah Montana The Movie dropped to fourth place this weekend after debuting at the top of the box office. The movie picked up another $12.666 million, though, bringing its total take so far to 56 million dollars. I thought it would drop farther, but apparently the kids were able to make it to the theaters a second weekend. I bet there were a lot of Zac and Miley double features this weekend.
Fast And Furious falls to fifth place after a couple very strong weekends in a row. It dropped to $12.29 million this weekend, but the picture has brought in significantly more than the second and fourth in the series already, and will definitely pass the original picture's 144.5 million dollar US gross. I can't believe how successful this movie has been considering the third one was miserable. The power of reuniting the original cast can't be overstated when it comes to brainless car racing movies.
Closing out the top ten this week were Knowing (eighth place, $3.478 million), I Love You, Man (ninth place, $3.37 million), and The Haunting In Connecticut (tenth place, $3.15 million). I don't think Knowing is going to get as high as I had once assumed it would, but it'll probably break $80 million here in the US, which is good down payment on a new German castle for star Nicolas Cage.
Opening next weekend is a pretty unusual slate. The documentary Earth goes head to head with the action drama Fighting, the music drama The Soloist, and the interracial Fatal Attraction rip-off, Obsessed. It's nice to see Beyonce Knowles getting work, because she's such a great actress and I don't already see her everywhere. Sarcasm mode off. Obsessed looks terrible, but since there's nothing else terribly exciting coming out next weekend, it'll be the tops of the new releases and probably tops at the box office. It's controversial, and that always does well.