News
Weekend US box office finals
No photo-finish this week, as Final Destination leaps right out of the screen and way ahead of the competition...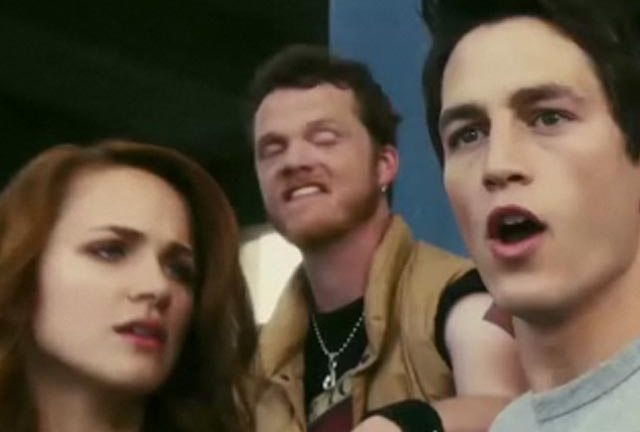 It was a horrible weekend at the box office to close out August. Not that the movies themselves were horrible or that the money brought in was particularly low. If anything, this weekend was an impressive one for the wrong end of August, and total grosses were up over last year by quite a large sum. However, the engine that drove this big weekend was horror movies.
The Final Destination and Halloween II went into this weekend, determined to fight it out for the top spot. Both are entries in long-running franchises, with The Final Destination being the fourth in that series and Halloween II [reviewed here] being either the second or tenth in that series, depending on how you chart Rob Zombie's reboots in comparison to the other Halloween films (I count them all, because Halloween 10 is much cooler than Halloween II Part 2).
The winner, by a landslide, was The Final Destination, with $27.4 millio. Halloween II could only manage $16.3 million despite a similar number of screens, finishing below the second weekend of Inglourious Basterds ($19.3 million). Fellow debuting picture Taking Woodstock managed $3.45 million, good for ninth place but not good enough to be a threat to either horror yarn.
District 9 continues to perform very strongly, bringing in $10.2 million in its third weekend. Also of surprising strength was GI Joe: The Rise Of Cobra, which placed in the top five this weekend with $7.7 million despite losing 3,600 locations from its theater list (mostly to the two horror films mentioned above). That's about $22,000 per screen for a movie entering its fourth week, which is a very strong performance.
Julie & Julia also continued to perform well. It brought in $7.035 million this weekend, good for seventh place. The Time Traveler's Wife took seventh with $6.45 million.
Shorts, Robert Rodriguez's latest kid picture, finds itself in eighth place on $4.5 million. Consider this one a non-starter, as the ad campaign basically consisted of some goofy happenings within the movie, not an explanation of what the movie is or why it is worth seeing on the big screen. Lacking the draw of 3D, Shorts has struggled. Fellow kid flick G-Force took in $2.8 million, good for tenth place, and other kid-directed movies like Harry Potter And The Half-Blood Prince and Ponyo fell outside the top ten, but still performed strongly. Maybe a little bit of market saturation had its way with Shorts.
Billing itself as the summer's last big action extravaganza, Gamer will be rolling into theaters this weekend, along with the comedy All About Steve and the long-awaited return of Mike Judge to multiplexes, Extract. I have to say, while I'm not terribly excited about Gerard Butler stealing roles written for Jason Statham (come on, Butler gets to do romantic comedies, leave the action movies to the Stath-man!), I do like the way Gamer has been promoted.
Likewise, I cannot WAIT for Extract, because I am a huge Mike Judge fan and Idiocracy was the best comedy of 2006 not to get wide release. I just hope audiences are ready to forgive Ben Affleck and embrace Jason Bateman. Gamer is going to be the best of the bunch, but Extract could manage a strong second place and I would be very happy.