News
Weekend US box offfice report: Toy Story trounces Tom Cruise and Adam Sandler
Pixar's Toy Story 3 continues to reign supreme at the box office, and not even the combined might of Adam Sandler and Tom Cruise can bring it down...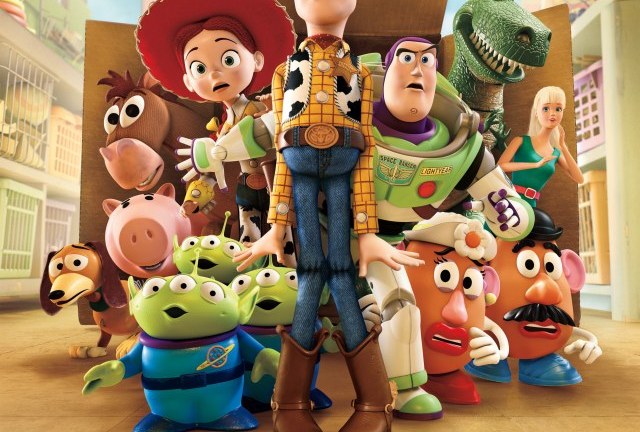 Tom Cruise? Adam Sandler? It doesn't really matter who you throw up against the Toy Story franchise, because Toy Story 3 is a full-fledged phenomenon that cannot be stopped at this point. The movie has already roared past $200 million in a little over two weeks, thanks to a $59.3 million second weekend. It's already one of the biggest hits of the year, and by the time you read this it will have passed Shrek Forever After in US box office tallies (it's already past it in world box office).
The weekend's two high-profile released, Grown Ups and Knight And Day, could barely make a dent in the Toy Story furor. In fact, between the two of them, they barely raked in as much as Toy Story did, which is insane when you consider that, once upon a time, Sandler and Cruise were two of the biggest stars in the world. I guess they still are, technically, but not as big as Woody, Buzz, and the rest of the cartoon gang.
Sandler's latest, Grown Ups, took in 40.5 million bones over the weekend, while Cruise's latest managed only $20.1 million over the weekend (27.4 million since its Wednesday debut).
Among holdovers, The Karate Kid continues to perform strongly, bringing in another $15.5 million this weekend. The film, which teams box office gold Will Smith's son, Jaden, with the legendary Jackie Chan for an updated version of the 80s classic, has picked up $135 million in the US alone, and looks to have officially secured a remake of The Karate Kid Part II (or however they'll call the next one). So long as we don't get a remake of The Next Karate Kid, I'm okay with this.
Rounding out the top five of the weekend is The A-Team, which brought in $6.2 million this weekend. So far, it's managed only $63 million in the US, which isn't bad until you consider some eleven screenwriters had a crack at the film at the behest of Fox, which has undoubtedly added a fortune to the budget. It also might explain why the movie, you know, isn't terribly great.
Dropping to sixth this weekend is Get Him To The Greek, which just manages to top Shrek Forever After. Greek took in $3.14 million. Shrek picked up $3.1 million. Shrek's taken in about $230 million in the US, which is pretty low by Shrek standards. Greek's $54 million isn't Forgetting Sarah Marshall money, but for a musical comedy that's actually a really good box office haul. It won't catch School Of Rock, but it might end up being the second highest grossing musical comedy of all time (not adjusted for inflation).
Prince Of Persia falls just below the two, in eighth place, with $2.8 million. While the film has made nearly $300 million, over 70 percent of that bankroll comes from the international box office. The film has been a bit of a dud in the States.
Speaking of duds, Killers lands in ninth this weekend on $1.9 million and Jonah Hex (after being a non-starter last week) drops to tenth on only $1.6 million. Hex has been out fourteen days and has managed only $9 million. Disappointing, but then again, so was the movie.
Out this week is the long-awaited, much-anticipated, will-it-finally-not-completely-blow next movie in the Twilight Saga, Twilight: Eclipse. Robert Pattinson! Kristen Stewart! Taylor Lautner! Taylor Lautner's abs! It's the IMAX hit of the summer, and it's not even out yet!
Also coming out this week, seemingly lost in the Twilight shuffle, is Avatar: The Last Airbender. Excuse me, The Last Airbender (they can't call it Avatar, in spite of the fact the cartoon came first). Here's the question: will it be a much needed hit for M. Night Shyamalan, or will it get lost in the vampire shuffle?