News
Weekend Box Office: The Day The Earth Stood Still stands atop the box office
No press screenings. Negative buzz. But not for the first time this year, Fox turns that into a $30m opening weekend...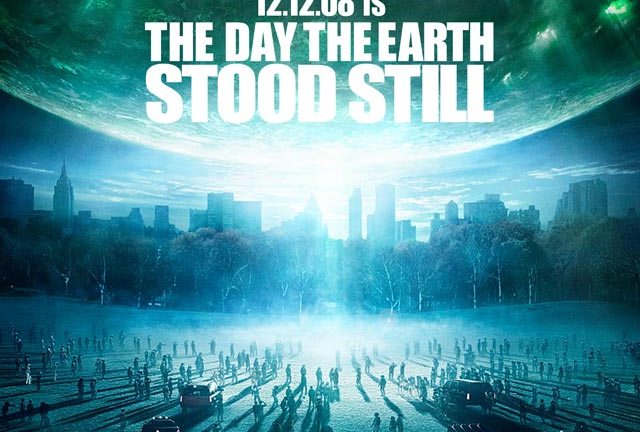 Well, I was one of the folks who turned out to see The Day The Earth Stood Still on its opening weekend here in the US. As predicted, the movie brought in enough interested parties (or frightened sci-fi fans) to land at number one at the box office, with 30.4 million dollars. The returns from normal screens have been fairly modest, but like The Polar Express before it, TDTESS has become a huge IMAX hit. Unlike Polar Express, TDTESS isn't a holiday film.
There are still holiday films out there, and they're still doing well. Surprise hit Four Christmases continues to hold strong, grossing an impressive $13.07 million this weekend, good for second place. Competitor film Nothing Like The Holidays also performed pretty well in a smaller release, grossing $3.5 million for a good seventh place showing. It lacks both the star power, the budget, and the advertising of its well-known brother in holiday mirth, but it should have good resonance with audiences who want a Christmas celebration a bit less… boring and Caucasian.
Speaking of boring, Twilight continues to show some bite at the theaters, finding itself in third place after a 7.9 million dollar weekend. That totally doesn't suck. I could squeeze in more vampire puns, but I might be biting off more than I can chew.
Speaking of biting, Bolt and Madagascar: Escape 2 Africa continue to perform very well at the theaters as well. Undoubtedly, as the children get out of school and the parents look for anything to get them out of the house to finalize holiday preparations, these two movies will continue to hang around. Bolt is in fourth place this weekend, with a pretty strong $7.46 million performance, while Madagascar is in eighth place on $3.1 million.
Hugh Jackman is set to host this year's Oscars telecast, where Milk (ninth place, $2.59 million) is expected to land a bunch of nominations, if not outright bring home several statues. The awards buzz has given the movie a positive box office rub. Unfortunately for Wolverine, his own movie, Australia, continues to drag at the box office. The movie managed only fifth place this weekend, on a fading $4.1 million. Managing only $37.7 million thus far, the wannabe epic has been anything but in the States, and international performance puts the movie at just over $52 million (on a movie that cost $130 million). Hopefully Hugh won't bomb this badly on the Oscars telecast.
James Bond knows a thing or two about bombs. The actual kind, not the box office kind. The Bond series has always yielded huge hit movies, and Quantum of Solace is no exception. In spite of mixed reviews (compared to the praise for Casino Royale), Bond has brought in $157 million in America. This weekend, Daniel Craig, Judi Dench, and company added another $3.7 million to Eon Films' coffers, good for sixth place.
It just seems that no matter who you put in the tuxedo, Bond movies are going to make serious money. The move into grittier territory has helped breathe new life into the franchise, that's for sure, but it also has been kind of a turn-off for me. Bond movies aren't escapist fare anymore; they're Jason Bourne with a pedigree. Still, they keep blowing things up, and I really like the addition of James Blond. I just wish they could work Q back into the fold.
Also blowing things up is Jason Statham as Frank Martin. Transporter 3 looks to be the last of the franchise, and it is also in its last week on the top ten at the box office, with a tenth place 2.3 million dollar final bow. It'll pass $30 million this week, and has an outside shot at $35 million before all is said and done, but it will not spawn a Bondian franchise of dozens of movies and multiple actors. Statham is still pretty bankable.
Will Smith is back for another December release next week. He's back in Seven Pounds this time, which is some sort of uplifting drama-type movie with a happy ending. Kind of like fellow wide release The Tale of Despereaux, except that while both stars have big ears, one's a real person and the other is a cartoon mouse. Straddling the line between real and cartoon is Jim Carrey, who is back in yet another Liar Liar type movie, Yes Man.
None of it looks terribly impressive, honestly. Seven Pounds looks confusing; Yes Man doesn't look funny; and Despereaux looks like a generic cartoon. In what looks to be a mild upset, I see Despereaux taking this one, Smith landing in second, and Yes Man falling somewhere in the top five. I've learned not to bet against Will Smith, though this doesn't strike me as a successful vehicle idea for him.
US correspondent Ron Hogan is already looking ahead to next weekend's big releases. Find more by Ron at his blog, Subtle Bluntness, and daily at Shaktronics and PopFi.