News
Watch Claire Danes & Jim Parsons as Confused Parents in A Kid Like Jake Trailer
A Kid Like Jake sees Claire Danes and Jim Parsons as the parents of a kid exploring their gender identity.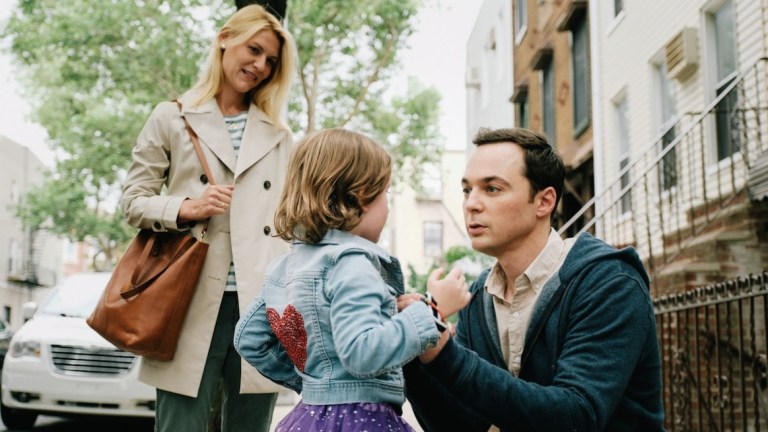 Claire Danes and Jim Parsons star in A Kid Like Jake, a drama about two parents struggling to deal with their child's exploration of their gender identity. Silas Howard directed the IFC Films film, with a script adapted by Daniel Pearle from his own play.
The film stars young actor Leo James Davis as Jake, a four-year-old whose parents are hoping to get them into a prestigious private school. When Jake's teacher, played by Octavia Spencer, suggests that mention of Jake's interest in "gender-expansive play" might earn them some diversity points, Danes' anxious mother character Alex begins to struggle with the possibility that her child may be transgender or gender non-conforming.
The trailer showcases what seem to be two wonderful, subtle performances from Danes and Parsons, with supporting performances from the previously mentioned Spencer and David, as well as Ann Dowd, Priyanka Chopra, Amy Landecker, and Aasif Mandvi. The film promises an exploration of modern parenthood—albeit, it seems worth noting, modern parenthood in a very privileged bubble—and its ambitions to explore the underrepresented topic of gender exploration through this lens are admirable.
Check out the trailer…
Here's the official synopsis:
A Brooklyn couple has always known that their four-year-old son is more interested in fairy tale princesses than toy cars. But when his preschool director points out that his gender-nonconforming play may be more than a phase, the couple is forced to rethink their roles as parents and spouses.
A Kid Like Jake is set for a June 8th release in theaters.