News
Warren Beatty's Howard Hughes Film To Open At AFI Fest
The upcoming film about Howard Hughes, Rules Don't Apply, will be Warren Beatty's first film in 15 years.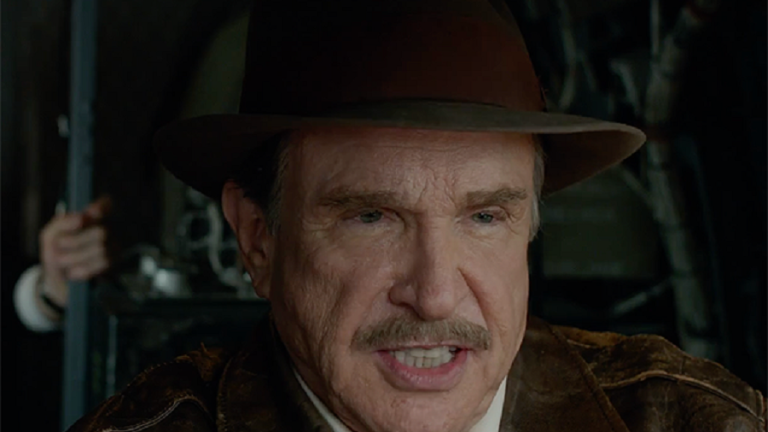 Warren Beatty's Rules Don't Apply will premiere on the opening night of the American Film Institute's AFI Fest on Nov. 10 at the famous TCL Chinese Theater in Los Angeles. Beatty will play Howard Hughes in the first film he's directed in 15 years. Beatty also wrote the screenplay.
"Warren Beatty has charmed and challenged moviegoers from his first moment on screen, and his talents as an actor, director, writer and producer have always transcended trends," AFI president and CEO Bob Gazzale said in a statement. "AFI is honored to present the world premiere of his newest gift to America's cultural legacy."
Rules Don't Apply is set in 1958 and tells the story of an aspiring young actress (Lily Collins) and her driver (Alden Ehrenreich) who work for the reclusive tycoon Howard Hughes.
"I felt it was time to make another movie and time to make a movie about a big subject, what I would call the comical and sometimes sad consequences of American sexual puritanism," Beatty told The Associated Press. "That attitude, I don't think it's expired. We have to admit it's made us the laughing stock of France, for instance, where the chief of state gets into some mischief and his numbers go up. Here the opposite is true."
The supporting cast includes Beatty's wife Annette Bening, as well as Matthew Broderick, Martin Sheen, Dabney Coleman, and Oliver Platt.
Beatty co-starred with Faye Dunaway in the 1967 gangster movie classic Bonnie and Clyde, which caused convertroversy and changed how violence was portrayed in film.
"I grew up in a circumstance where there were societal rules, there were rules laid down by custom or religion," Beatty told the AP. "I don't know that I'm such a courageous rule-breaker but I do like it when you say it. I've been very lucky. The words that might sum it up are: The access that early fame and fortune can bring one if they are alert. Rules will be changed. Rules will be broken."
Beatty has been nominated for 14 Academy Awards. Both Reds (1981) and Heaven Can Wait (1978) were nominated for Best Actor, Director, Picture and Screenplay Oscars. Beatty won the Oscar for best director for Reds in 1981. Beatty won the Academy's Thalberg Award in 1999 and the AFI Life Achievement Award in 2008. Beatty last directed 1998's political satire Bulworth and his last acting job was in Town & Country in 2001.
SOURCE: VARIETY