News
Warner Brothers is Developing a Temple Run Movie
The next major video game adaptation may be...your iPhone's Temple Run!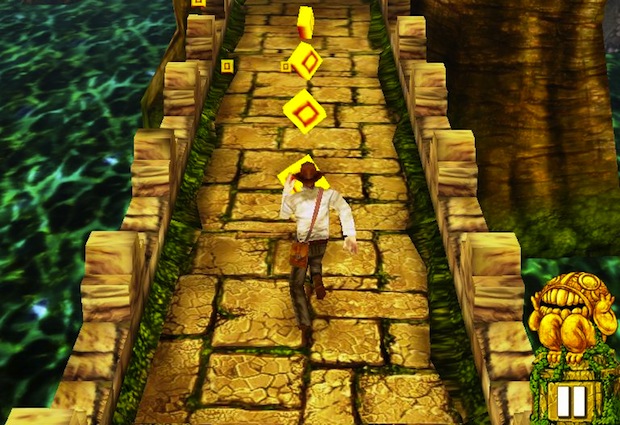 For everyone wondering which multi-layered video game Hollywood will try to adapt next, look no further. It has been reported that Warner Brothers is developing with producer David Heyman (of the Harry Potter film franchise) an adaptation of…Temple Run.
For those who may have not noticed, Temple Run is a wildly addictive video game typically played on mobile devices through either the iOS or Android operating systems, and has been a huge success since its 2011 debut. It has even spawned a sequel and spin-offs, including those related to Brave and Oz: The Great and Powerful.
In this adaptation, there will be an explorer who steals an idol and who is then pursued by demonic forces as he…runs. Through the temple.
Hey, the game is essentially the App version of the Indiana Jones film franchise, so if WB can create a new movie franchise reminiscent of that 1980s cinematic trilogy classic (and less the 2008 relapse), we could be in for a highly entertaining flick that also happens to have brand recognition built-in. If that's the direction, then I would jump for it. And slide, and fly, and avoid even some damnable monkeys (or are they baboons?).
SOURCE: THR
 Like us on Facebook and follow us on Twitter for all news updates related to the world of geek. And Google+, if that's your thing!