News
Warner Bros. Buys Rights to Sci-Fi Dystopia Novels
WB buys rights to new dystopia series, FKA USA, that imagines a fallen United States after climate change and "the final president."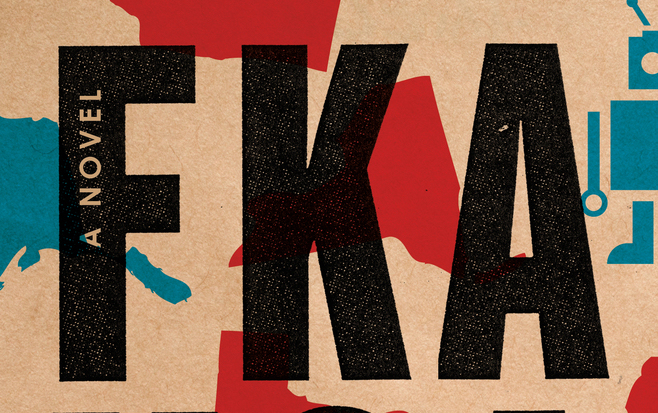 The future is coming and it looks bleak. Yes, that could be the analysis of more than 97 percent of scientists in the world, but it's also the take of FKA USA, a book series that hasn't even launched, yet has already seen its rights sold to Warner Bros. for a reported seven-figure sum. The news was broken by Deadline that WB has bought the rights to Reed King's dystopic view of the future in FKA USA, a book series that will debut in a novel of the same name in June 2019.
Published by Amy Einhorn and Flatiron books, FKA USA is set in a tomorrow where where environmental disasters and "the catastrophic policies" of the United States' final president has led to the disintegration of the union. With all 50 states having gone their separate ways, the bulk of North America has descended into a land of lawless territories. According to the logline, the book centers on four characters:
A factory worker in Crunchtown 407 (formerly Little Rock, Arkansas), a talking goat, an android who wants to be human, and a former convict lobotomized in Texas – who are unexpectedly entrusted with a sensitive political mission on which the fate of the world may just depend. The sci-fi novel is described as being reminiscent of A Hitchhiker's Guide to the Galaxy, The Wizard of Oz, and Ready Player One.
Certainly the stuff of timely nightmares, presumably in blue states most of all, FKA USA has an enticingly grim premise that could look very appealing to Warner Bros., a studio looking to expand its franchise potential beyond superheroes and Harry Potter spinoffs. Notably not classified as "young adult," this will likely be an adult work of dread by the first-time author, the book has also been marketed as being comparable to Cormac McCarthy. Something that might play especially well in 2020, if the film can go into production sometime next year, FKA USA could be as much prophecy as fiction.
David Crow is the Film Section Editor at Den of Geek. He's also a member of the Online Film Critics Society. Read more of his work here. You can follow him on Twitter @DCrowsNest.