News
Warner Bros Boss Talks DCEU Future
Warner Bros is set to take a more measured approach with its upcoming DC movies...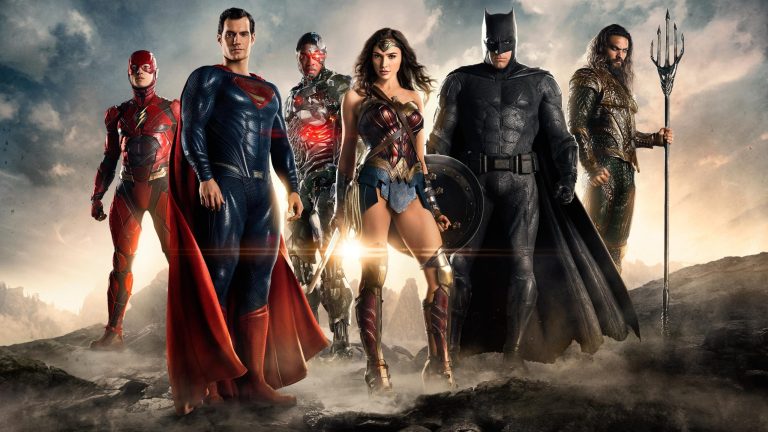 There's been a notable shift in the way Warner Bros is handling its slate since the success of Patty Jenkins' 2017 DC offering Wonder Woman, and Warner Bros' chief executive Kevin Tsujihara seems focused on several important lines of strategy when it comes to planning and making future movies in general.
Tsujihara has been talking to the LA Times about the outlook for the studio's films, and what he expects to happen going forward. Underestimating streaming service opportunities while being fixated on the box office in a changing media landscape is a mistake he certainly doesn't want to make.
"The thing you have to worry about is, are you evolving fast enough to anticipate the changes that are happening in the marketplace? Are you giving people what they want? Because if we don't do that, we won't maintain our relevance," Tsujihara explained. "The question being asked on the theatrical side is …are those [movie release] windows still relevant to the consumer? Do they make sense to my 19-and-17-year-olds at home, especially when they see movies like Roma that are available on Netflix? We need to figure out how we can address some of those things and also maintain what is so special about going to a movie theater."
Asked about WB's strategy for the future of DC on the big screen, he appeared positive that the studio is in the midst of a positive course correction, admitting that connected movies in the DCEU like Zack Snyder's Batman v Superman: Dawn Of Justice, and Justice League will likely be a thing of the past – at least for a while.
"The upcoming slate, with Shazam, Joker, Wonder Woman 1984 and Birds Of Prey, feels like we're on the right track. We have the right people in the right jobs working on it.

"The universe isn't as connected as we thought it was going to be five years ago. You're seeing much more focus on individual experiences around individual characters. That's not to say we won't at some point come back to that notion of a more connected universe. But it feels like that's the right strategy for us right now.

"What Patty Jenkins did on Wonder Woman illustrated to us what you could do with these characters who are not Batman and Superman. Obviously, we want to get those two in the right place, and we want strong movies around Batman and Superman. But Aquaman is a perfect example of what we can do. They're each unique and the tone's different in each movie."
The current lineup of future DC movies currently includes Shazam, an upcoming sequel to Wonder Woman, a currently-filming Harley Quinn girl gang project in Birds Of Prey, Aquaman 2, James Gunn's The Suicide Squad, this year's solo Joker movie with Joaquin Phoenix leading the cast as the Clown Prince of Crime, a smaller noir Batman tale from Matt Reeves, a new feature film for Supergirl, and an Aquaman spin-off endeavor called The Trench, but Tsujihara also teased some franchises close to his heart that may get a renewed injection of life.
"We have incredible franchises on the features side such as The Matrix," he said, before adding "We'd love to work with George Miller on furthering the Mad Max franchise."
We would love that, too…