News
Nic Cage Fights Evil Amusement Park Characters in New Movie
Cage will play an amusement park janitor who has a very bad night in Wally's Wonderland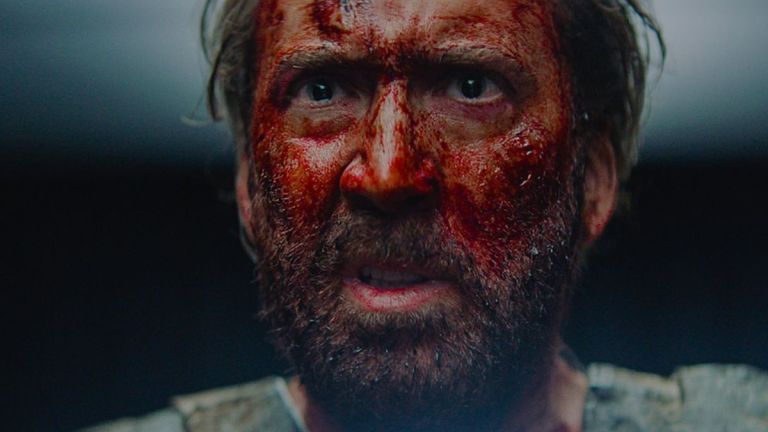 Barely a week goes by here at Den of Geek where we don't hear about a new Nicolas Cage movie in the works. In recent months, we've had to emotionally process Pig, a movie where Cage's prize truffle-hunting pig is stolen and he sets out on a journey to recover her. There's Primal, set for release very soon, and in which Cage stars as a big game hunter trapped on a boat with a cargo full of wild animals released by an assassin. And now, there's Wally's Wonderland, a new project that will see Cage trapped once again, but this time in an amusement park where all the animatronic characters have come to life and have turned evil for reasons.
Kevin Lewis (The Drop) will direct Wally's Wonderland, per Deadline, from a script by written by G.O. Parsons (Killer Sharks: The Attacks of Black December). Cage will play a janitor – currently without a name – who is "forced to spend the night in a twisted amusement park where he is pulled into a living nightmare. As the threatening animatronic characters come to life, the janitor has to fight his way from one monster to another to survive until morning and get out of the park."
I mean, we're going to watch it. Of course we are. There was never any doubt, but this statement from Lewis about Cage's casting would have cemented the deal, had there been even the remotest possibility that we might skip the film when it's released:
"For me there was always one actor and one actor only who could make this movie work, and that actor is Nic Cage. I'm thrilled to be working with him and can't wait to see him go up against Wally and his gang of psychopathic misfits. I see this movie as Pale Rider vs. Killer Klowns From Outer Space."
Pale Rider vs. Killer Klowns From Outer Space! Pale Rider vs. Killer Klowns From Outer Space?! Pale Rider …vs. Killer Klowns From Outer Space. Cage's career continues to be a reason to get out of bed in the morning.
Much more on Wally's Wonderland as it arrives, of course.