News
Vulture Club: Susan Sarandon YouTube Drama Wraps Production
The film about a woman trying to free her journalist son from a terrorist group will hit theaters later this year.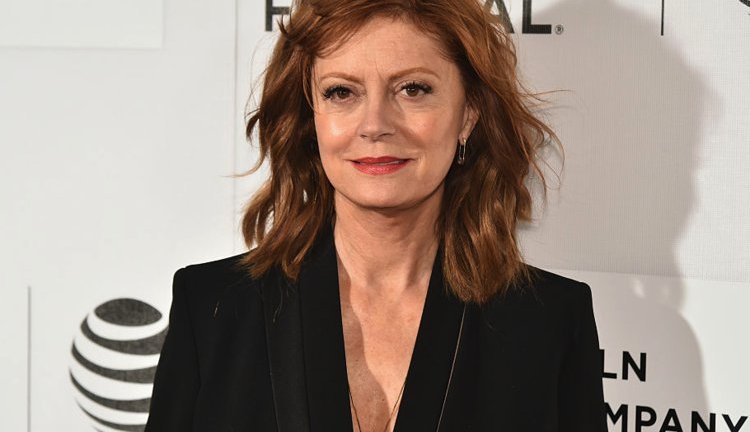 YouTube Red just announced that they had finished principal filming on Vulture Club, a movie starring Susan Sarandon, Edie Falco, and Matt Bomer. The feature film comes from Iranian-American writer/director Maryam Keshavarz (Circumstance), and is about a woman working to free her journalist son after he is captured by a terrorist group. YouTube plans to release the film in theaters, which is a notable departure from the other original content they have produced thus far.
In general, Vulture Club seems to represent a new direction for the streaming giant. While YouTube has beem making original content through its advertising-free subscriber option YouTube Red since 2016, it has tended to be more created by and made for the already-existing YouTube subculture. Vulture Club not only will see wider, more traditional distribution in theaters, but also has brought on some veteran Hollywood actors, which is not generally YouTube's M.O. 
From the comments of Susanne Daniels, YouTube's Global Head of Original Content, it sounds like YouTube may have come onto this film later in production. Daniels said of the film: "Maryam Keshavarz lends her powerful perspective as an Iranian-American filmmaker, and Susan Sarandon's moving performance immediately drew us into this compelling film." 
Here's the full synopsis for Vulture Club:
In Vulture Club, a veteran emergency room nurse secretly struggles to free her grown son, a journalist, from capture by a terrorist group. After running into roadblocks with government agencies, she discovers a clandestine community of journalists and advocates who might be able to help her. 
Sarandon will play main character Helen. Falco is Charlotte, who also has a journalist son. Bomer plays Sam, a journalist helping Helen to find her son. Julian Morris plays Andy, Helen's son. Other actors involved in the project include: Lola Kirke, Adepero Oduye, and Sheila Vand. The flm is co-written by Jonathan Mastro. 
"Vulture Club follows the singular journey of a woman abandoned by her government who finds community in the most unexpected places," said director Keshavarz. "It's an honor to work with Susan Sarandon, Edie Falco and Matt Bomer who are the incredible talents and an innovator like YouTube to tell this timely story."
Vulture Club will hit theaters later this year, with a YouTube Red release sometime following. We'll update this article with more news as we hear it.