News
Voyagers: Colin Farrell Leads Packed Cast of Neil Burger Sci-Fi Film
Limitless director Neil Burger taps Colin Farrell to headline Voyagers, a space-set sci-fi ensemble film.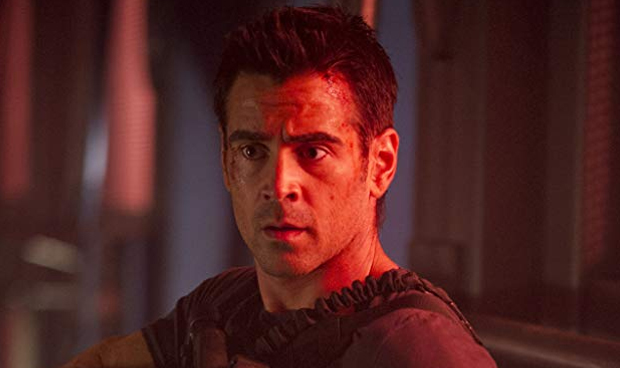 Voyagers is a film project that's emerged from the pipeline from AGC Studios and Thunder Road with a lot of momentum, notably with the attachment of Limitless and Divergent director Neil Burger, and a space-set sci-fi premise that's effectively described as Lord of the Flies in space.
Colin Farrell, who's just coming off Dumbo, will headline Voyagers, according to a report by Deadline, which also reveals the rest of the primary cast and an intriguing prospective supporting roster. While character details were not provided for anyone, Farrell will be joined in the main cast by fellow confirmed cast members in Tye Sheridan (X-Men: Dark Phoenix, Ready Player One), Lily-Rose Depp (Savage, A Faithful Man), Fionn Whitehead (Black Mirror: Bandersnatch, Dunkirk) and Kean Johnson (Alita: Battle Angel, Guidance).
Additionally, discussions are reportedly underway to add Kelvin Harrison (It Comes at Night, Mudbound), Chanté Adams (Monsters and Men, Roxanne Roxanne), Madison Hu (Bizaardvark, Best Friends Whenever) and Isaac Hempstead Wright (Game of Thrones, Closed Circuit) is on the verge of spreading his Three-Eyed Raven wings after a series-long run on the imminently-ending HBO global juggernaut series to join this sci-fi ensemble.
The story of Voyagers depicts space colonization effort gone awry, with a ship comprised of about 30 children on a mission designed to span multiple generations to find and populate a new planet is cut short after the captain is killed under mysterious circumstances. Subsequently, anarchy ensues aboard the kid-populated vessel, resulting in tribal divisions and savage feuds.
Voyagers will be written and directed by Burger, serving as first directorial feature since the 2017 Kevin Hart/Bryan Cranston dramedy, The Upside, which, itself, was his first effort since the 2014 YA film franchise launcher, Divergent. Besides the Bradley Cooper-headlined (eventually short-lived CBS TV show-spawning) thriller, Limitless, he's also known for 2008 dramedy, The Lucky Ones and the 2006 Edward Norton-starring period drama, The Illusionist. He's also directed a few episodes of the Starz series, Billions and served as executive producer on the aforementioned Limitless series, and even directed a few episodes.
There's currently no targeted release window for Voyagers, but production is reportedly set to commence in early June in Romania.
Joseph Baxter is a contributor for Den of Geek and Syfy Wire. You can find his work here. Follow him on Twitter @josbaxter.