News
Viggo Mortensen on how Lord Of The Rings nearly went wrong
Viggo Mortensen chats about Lord Of The Rings, and why he's less keen on films two and three...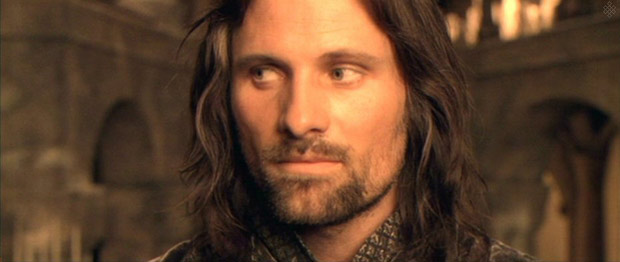 There's an interesting new interview with Viggo Mortensen that's gone live over at The Telegraph, on the eve of the release of his new film, The Two Faces Of January. And in it, he talks about his work in Peter Jackson's The Lord Of The Rings trilogy, and how things nearly didn't turn out the way they did.
Mortensen was a very late addition to the cast, replacing Stuart Townsend as Aragorn a day before filming. He took the role, apparently, because his son 'egged him on to do it', but Mortensen now says of the film that "anybody who says they knew it was going to be the success it was, I don't think it's really true. They didn't have an inkling until they showed 20 minutes in Cannes, in May of 2001".
Just before that, things weren't going well. "They were in a lot of trouble, and Peter had spent a lot", Mortensen said. "Officially, he could say that he was finished in December 2000 – he'd shot all three films in the trilogy – but really the second and third ones were a mess. It was very sloppy – it just wasn't done at all. It needed massive reshoots, which we did, year after year. But he would have never been given the extra money to do those if the first one hadn't been a huge success. The second and third ones would have been straight to video".
So, does Mortensen like the films? His favourite is the first, arguing that "the first script was better organised". But as the first film hit, Peter Jackson was giving more resources for the subsequent two. "The second movie already started ballooning, for my taste, and then by the third one, there were a lot of special effects. It was grandiose, and all that, but whatever was subtle, in the first movie, gradually got lost in the second and third. Now with The Hobbit, one and two, it's like that to the power of 10″.