Features
41 Video Game Movies Currently in Development
If it's a popular video game series, there's probably a movie in the works. Here are 41 video game movies in development...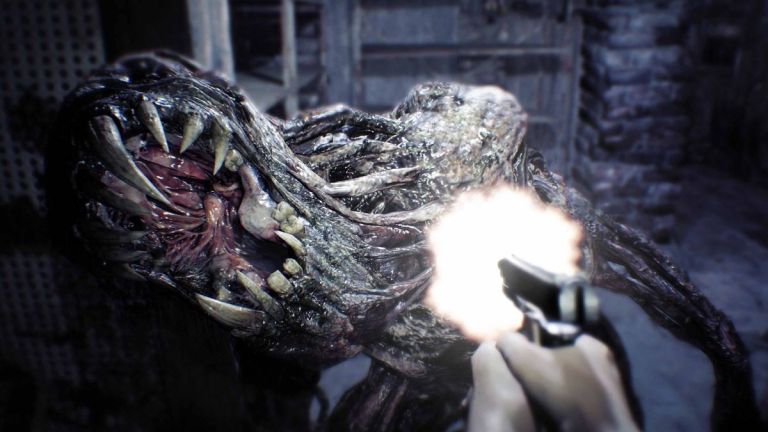 In the years since Den of Geek first sprung into existence, we've consistently kept an eye on the video games that have been touted for the big screen treatment. We've tried to list them all in a big article a few times before, and it feels like the time has come to pull a new version together.
Out of the hundreds of thousands of films in the world currently in development, a large number of them serve as adaptations for (mostly) successful video games and video game franchises. Some have been seen on our screens before either via a previous adaptation or television series, while some are just getting their first shot on the big screen.
Whichever category they fall into, they still have to navigate their way through the difficult world of filmmaking, with many of them inevitably forever damned to development hell. The following are just a few of these adaptations hoping to someday become a success.
RELEASE DATE CONFIRMED
Angry Birds 2 – September 20, 2019
Despite the fact that it's an Angry Birds movie, the first movie made back its $73 million production budget and then some, with a $346.9 million take globally. Which means that Roxio Entertainment has greenlit a sequel. God help us.
Further Reading: How the World Became Obsessed with Pokemon
Detective Pikachu – May 10, 2019
The Detective Pikachu movie will not only see the most famous fictional rodent since Mickey Mouse star in his own feature film (voiced by Deadpool star Ryan Reynolds), but will also serve as a live-action debut for the Pokémon franchise overall!
Justice Smith (Get Down) co-stars as a kid who needs to find his missing father, and Kathryn Newton (Big Little Lies), who is described as a "sassy journalist" who helps Smith's character and Detective Pikachu on the case.
Detective Pikachu is being helmed by Rob Letterman, who is best known for adapting R.L. Stine's '90s kid nostalgia pic, Goosebumps, for Sony. Turning that into an all-ages comedy did wonders for the studio, and a sequel is expected to be on the way. Alex Hirsch and Nicole Perlman penned the script for Detective Pikachu.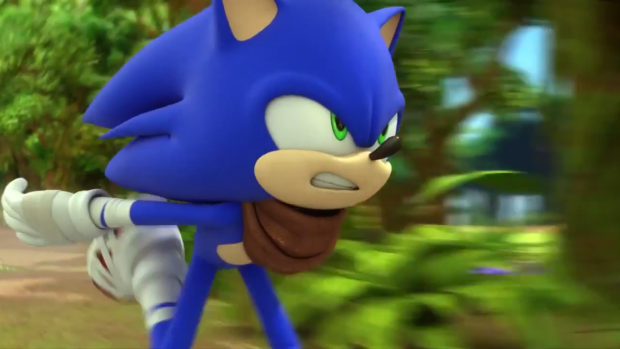 Sonic the Hedgehog – Nov. 15, 2019
What took them so long? Sonic the Hedgehog, veteran of countless video games, an animated series, and a long-running comic book series from Archie Comics is coming to the big screen.
Tim Miller, who has a little time on his hands after leaving the director's chair on Deadpool 2, is going to serve as executive producer on the film along with Jeff Fowler, who will also direct. Neal H. Moritz of the Fast & Furious movies is producing with Takeshi Ito and Mie Onishi. Patrick Casey and Josh Miller (Golan the Insatiable) are writing the script.
James Marsden (Westworld) is set to star. Jim Carrey will play the villainous Dr. Robotnik while Ben Schwartz (Parks & Recreation) will voice Sonic. 
Further Reading: 50 Underrated PlayStation 2 Games
IN DEVELOPMENT
Altered Beast – TBA
Back in 2016, Stories International (Sega's production arm) and studio Circle of Confusion announced that they would collaboratively adapt the fantasy arcade action game Altered Beast.
Borderlands – TBA
A movie based on Gearbox and Take-Two's immensely popular sci-fi game went into development back in 2015. Lionsgate will be the studio taking us to the abandoned-by-the-big-wigs frontier planet of Pandora.
They've recruited producers Avi Arad and his son Ari Arad, both of whom were involved in initially bringing Iron Man, Spider-Man, and the X-Men to the big screen. We've got high hopes.
Further Reading: 50 Underrated Multiplayer Games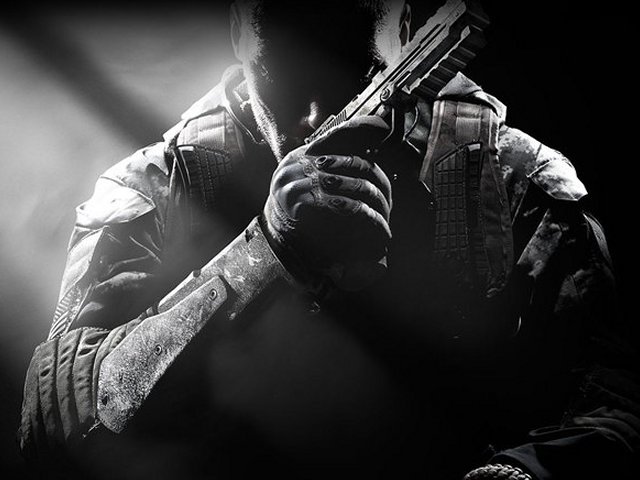 Call of Duty Movie – TBA
Yes, the Call of Duty movie is happening! Stefano Sollima, director of Sicario 2: Solado, is in talks to direct the planned film adaptation of the Call of Duty franchise. 
Activision Blizzard Studios – the film and television division of Activision Blizzard – is currently negotiating with Sollima in the hopes that he will sign-on to the project. However, no representative from Activision Blizzard Studios will confirm that the studio is in negotiations with the director at this time. 
Details regarding the film itself are unfortunately few and far between at the moment. Vague reports indicate that Activision Blizzard has an interest in potentially developing a film universe designed around the Call of Duty franchise. Much like how the Call of Duty franchise explores various eras of combat and occasionally uses familiar faces, it seems that some within the company hope that films based on the franchise can lead to a similar expanded universe.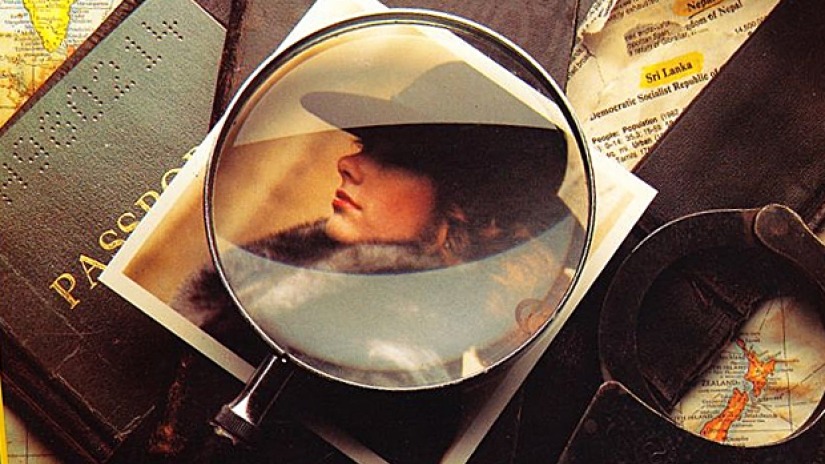 Carmen Sandiego – TBA
Carmen Sandiego will soon become easy to find on Netflix. In addition to the forthcoming animated TV series picked up by Netflix, the streamer is doubling down by greenlighting a live-action film. Gina Rodriguez is set to star in the live-action adaptation, taking on the role of the titular '90s multimedia character.
Don't worry, gumshoes, Netflix plans to keep the Carmen continuity intact as Rodriguez will also voice the character in the animated series.
Mark Perez has been tasked to pen an adaptation script for the circuitously mysterious franchise. Perez is a screenwriter with comedy leanings, whose work was recently seen in this past February's Game Night, which was his first theatrical effort after a long layoff from a string of films that included 2006's Accepted, 2005's Herbie: Fully Loaded, and 2002's The Country Bears. The search for a director, however, is still ongoing.
Further Reading: Why Arcades Are Making a Comeback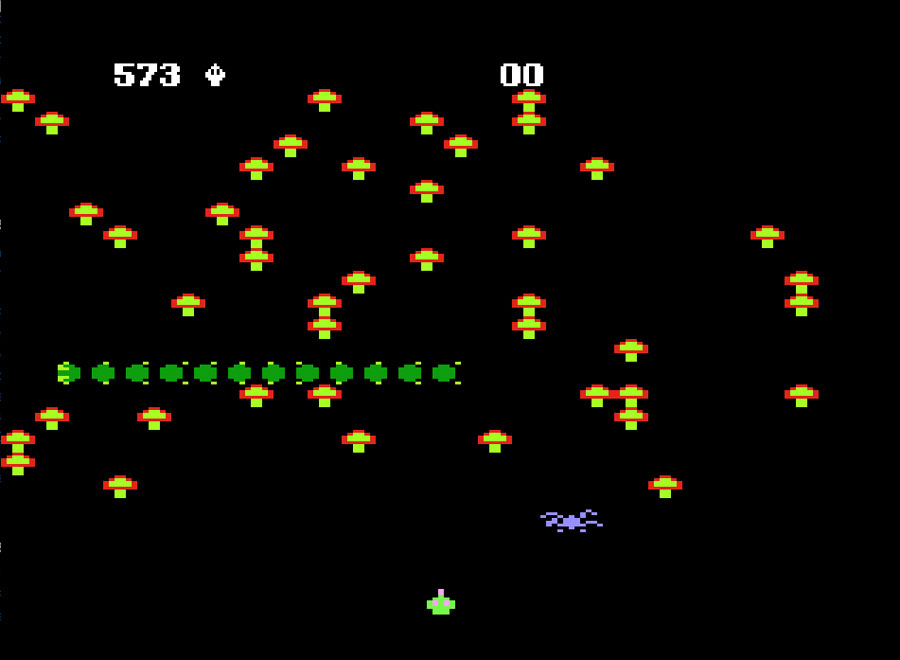 Centipede – TBA
That's right, Centipede and Missile Command, the Atari '80s arcade shooter games, are getting adapted into feature films. Emmett/Furla/Oasis Films has made a deal with Atari to produce and finance the adaptations.
In a statement about the projects, Atari CEO Fred Chesnais said he was "thrilled to partner with Emmett/Furla/Oasis Films to develop feature films based on two of our most beloved titles. Centipede and Missile Command are part of Atari's unparalleled and rich library of popular games and we cannot wait to see the movies come to life."
The movies will be produced by Randall Emmett and George Furla (Lone Survivor). Emmett described the properties as "immensely popular titles have been enjoyed by generations of gamers worldwide. We look forward to a very successful partnership Command and to bringing Centipede and Missile Command to the big screen."
Atari, Stephen Belafonte, Wayne Marc Godfrey and Robert Jones will executive produce the films, but there is currently no word on directors or writers for the projects.
Contra – TBA
Thirty years after its initial release, Konami's classic is set to stage a comeback from an unexpected angle: a Chinese production company has announced that it's making a movie adaptation. Aside from a slight change in location, the plot sounds broadly the same as the original game's back-story. Here's the official synopsis:
"In 1988, a huge meteorite lands on an uninhabited island in the South China Sea. Chen Qiang and Li Zhiyong investigate but come up empty handed. 29 years later, Chen sends commandos Bill and Lance into a combat mission there to neutralize the villainous Red Falcon Organization, but end up facing a different enemy altogether."
We love that the movie retains the names of the characters from the Contra arcade machine. Like the rest of the game, Contra's steeped in 80s history and pop culture. Bill and Lance's full names are Bill Rizer and Lance Bean – a mash-up of actors' names from James Cameron's Aliens (Paul Reiser, Bill Paxton, Lance Henriksen, and Michael Biehn) – while their likenesses are evidently based on Arnold Schwarzenegger and Sylvester Stallone.
No release date, cast, or director announced as of yet.
Further Reading: 25 Most Brutal Bosses in Video Games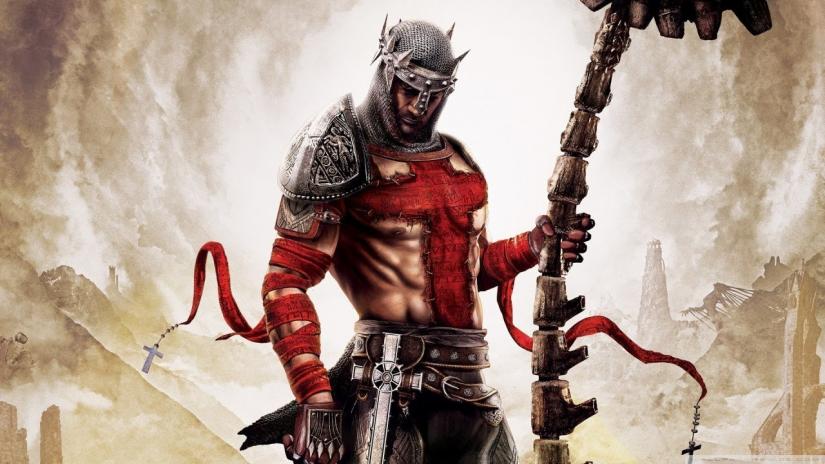 Dante's Inferno – TBA
Way back in 2013, it was announced that Fede Alvarez (director of the Evil Dead remake) would be helping to bring EA's 2010 action adventure game Dante's Inferno to the big screen. Since then, news about the project has stopped almost completely leaving many to speculate that it may have been quietly canceled. 
According to Alvarez, however, that is not the case. 
Alvarez confirmed in 2016 that the Dante's Inferno film adaptation is still in development. He also noted that rather than having the film be based solely off of the game, he intends to draw more inspiration for the original epic poem.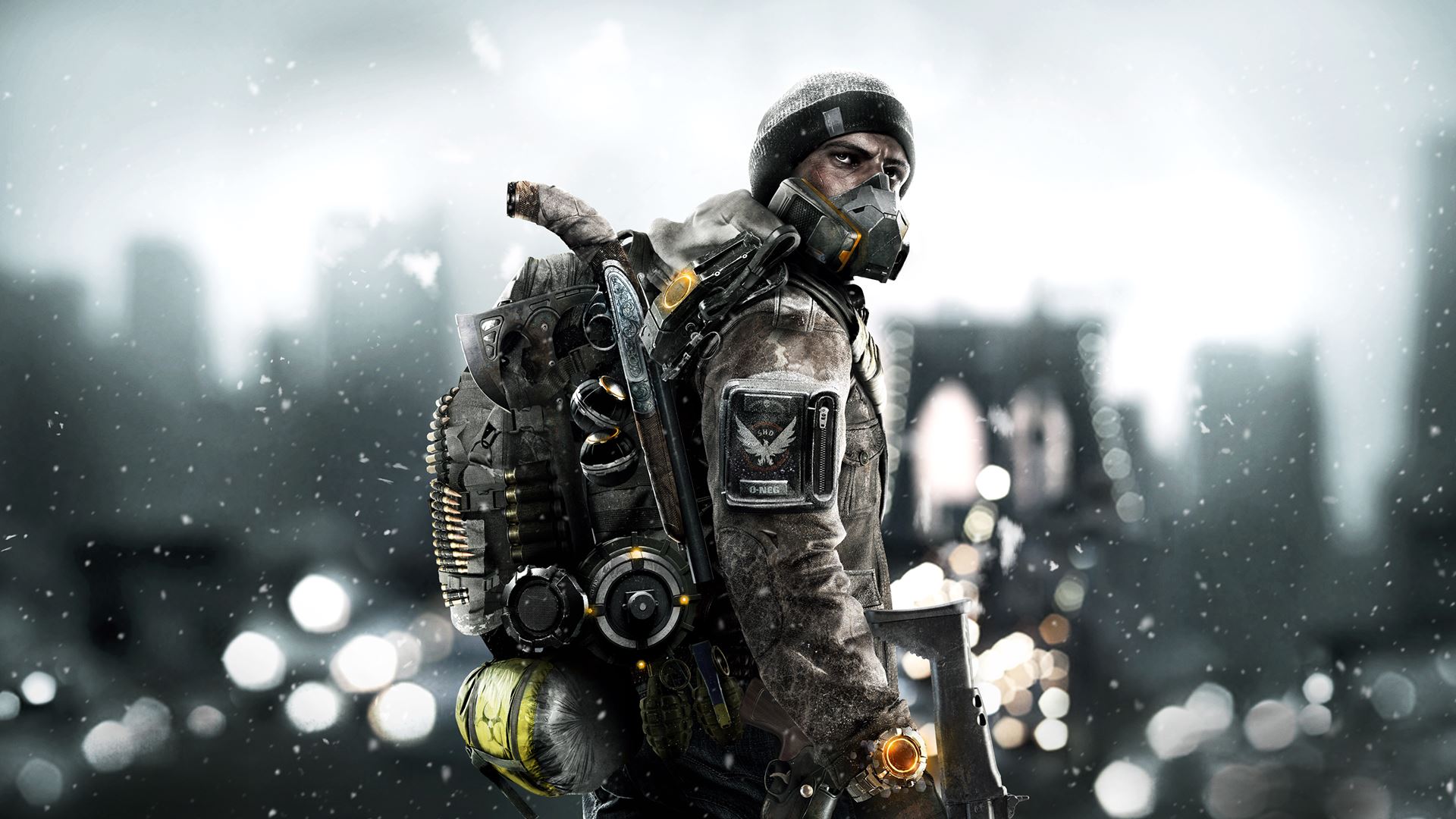 The Division – TBA
Ubisoft Motion Pictures (a film division of the game development company) confirmed that they will be turning the controversial 2016 online shooter into a major motion picture. 
Syriana director Stephen Gaghan has signed on to helm the high-profile movie about a post-apocalyptic New York quarantined after the spread of a deadly virus and now controlled by gangs. In the game, a small group of elite military operatives must fight back against these gangs and find a cure for the virus. We really loved the game when it first released last year.
Gaghan will take on his first video game adaptation, although it's not his first experience with the industry. The director also wrote the script for the tepidly received first-person shooter Call of Duty: Ghosts.
Jake Gyllenhaal has signed up to star in the adaptation and will also produce, which makes it the actor's second game-to-film project to date — he previously starred in Disney's tepid Prince Of Persia: The Sands Of Time in 2010. Jessica Chastain (Zero Dark Thirty) has also been cast to star alongside Gyllenhaal.  
The game's premise is a solid basis for an action thriller: set in a wintry Manhattan beset by a deadly pandemic, it's about a small group of agents whose job is to restore order and seek out the cause of the outbreak. The dark and violent concept could be really effective in the hands of the right filmmakers.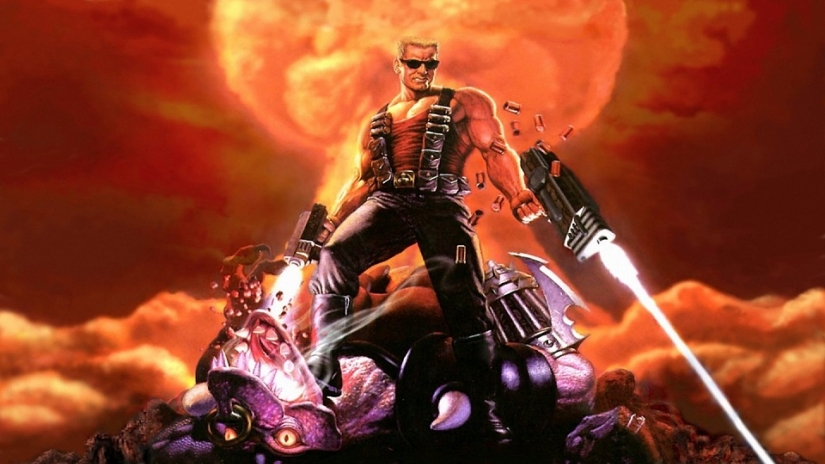 Duke Nukem – TBA
It's taken a long time, but there may be solid progress on bringing the video game character Duke Nukem to the big screen. Former wrestler John Cena – who was recently seen in Daddy's Home 2 and lent his voice to the recent animated movie Ferdinand – is in talks to take on the role. 
It's early stages for the project, with neither a writer nor a director in place yet. But the plan is to make this is a starring vehicle for Cena, presumably with a view toward a franchise. There's no way that this won't get an R rating, either.
Further Reading: 25 Best Japanese Games Not Available in the U.S.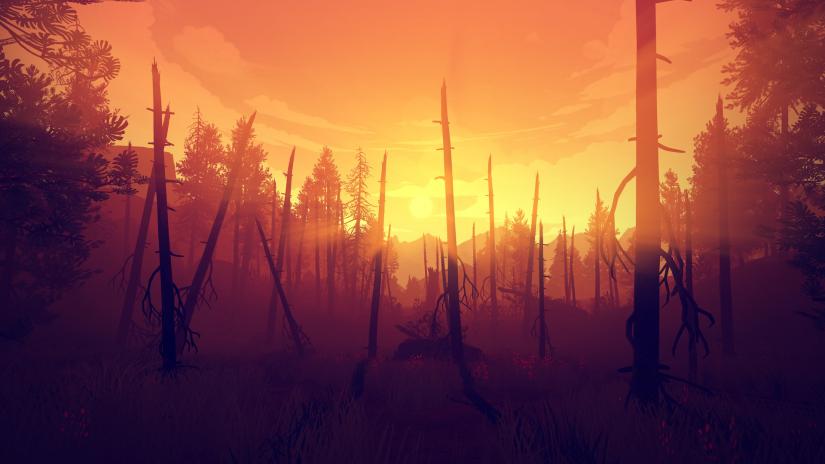 Firewatch – TBA
Firewatch, 2016's biggest entry into the "Walking Simulator" genre, is now set to be adapted into a major motion picture. 
This project is part of a deal between film production company Good Universe and Firewatch's developer Campo Santo who are joining forces in order to create a subsidiary intended to connect filmmakers and game developers. The full extent of this collaboration is unknown, but Campo Santo founder Sean Vanaman did have this to say regarding the agreement. 
The first thing the two parties plan to make is an adaptation of 2016's Firewatch which has, thus far, been one of the most surprising video game hits of 2016. Firewatch follows a man named Henry who has decided to work as a fire lookout in Wyoming. When a mysterious occurrence attracts Henry's attention and compels him to wander into the wilderness, he is soon drawn into an intriguing web of moral conflicts that must be navigated with the help of a supervisor he retains contact with through the use of a handheld radio.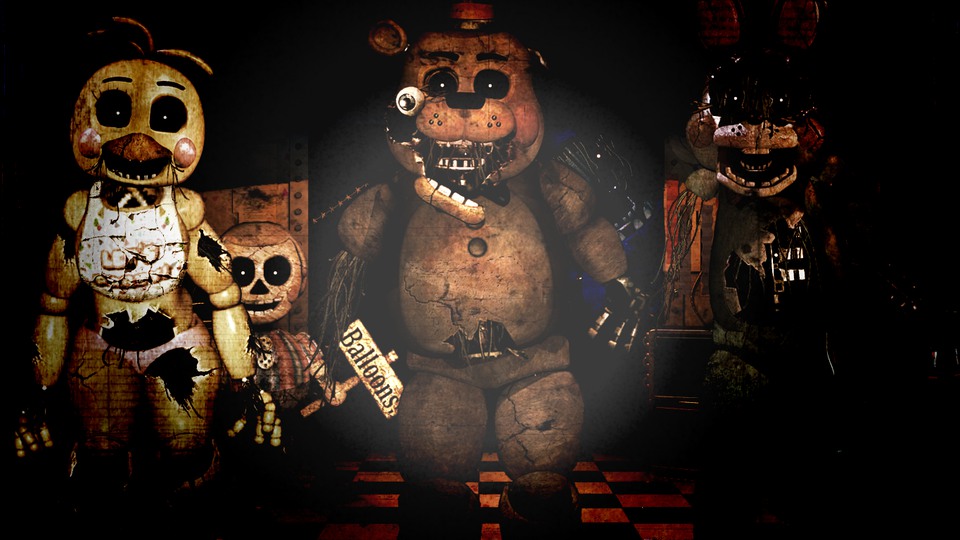 Five Nights at Freddy's – TBA
Five Nights at Freddy's movie plans are moving forward with revitalized momentum. The popular point-and-click horror-adventure video game series, which has become a staple on iOS and Android devices, had film adaptation plans gestating for about three years; plans that are now strapped to a proverbial rocket pack, with the selection of a proven visionary in Chris Columbus, and a genre-appropriate studio in Blumhouse.
Chris Columbus will write and direct a Five Nights at Freddy's film for Blumhouse Productions. The latest movement on the project came about after it was put into turnaround by Warner Bros./New Line back in March 2017, which landed it at Blumhouse, the upstart horror-film-friendly studio of Jason Blum, built by the likes of film franchises such as Paranormal Activity, Insidious, Sinister, and The Purge.
Five Nights at Freddy's has yet to signal any production or release dates, but we will keep you apprised of the project's major developments as they occur.
Further Reading: 20 Video Games to Play in 2019
Fruit Ninja – TBA
Fruit Ninja is coming to the big screen. Now you can watch as someone wildly makes a fruit salad out of miles of digital celluloid. In anticipation of the all popcorn crumbs Angry Birds will be leaving in the aisles, Tripp Vinson announced it will produce a feature film treatment of the mobile app Fruit Ninja.
The addictive game already spawned a live action version from a YouTuber named ScottDW but this one will drop from Vinson Films. The screenplay is being typed right now by JP Lavin and Chad Damiani, who adapted the book How to Survive a Garden Gnome Attack.
Fruit Ninja is the second top-selling iOS game ever. It has had over one billion downloads since it was introduced in 2010 and is now ready to be made as a live-action comedy the whole family can enjoy. Oh, they're keeping details on the plot very secret. There are so many things you can do with apples and oranges, swords and bombs.
The movie will be executive produced by Sam White and Tara Farney.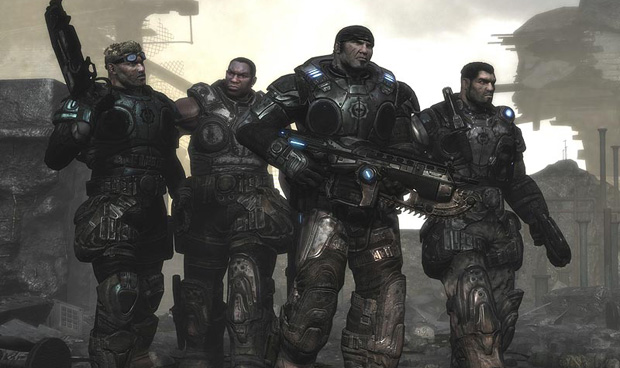 Gears of War – TBA
A feature film adaptation of the video game Gears of War, long in development but recently on the back burner, is being actively developed by producers Dylan Clark (Rise of the Planet of the Apes) and Scott Stuber (Central Intelligence), the latter of whom has been working on the project for three years.
The news was announced by Microsoft during a live stream for the upcoming release of Gears of War 4, with the company revealing that the project has found a home at Universal Pictures (who apparently did not feel sufficiently burned by the box office flameout of its Warcraft adaptation).
Screenwriter Shane Salerno has been hired to pen the movie. Salerno has busied himself recently by working on the four upcoming Avatar sequels with James Cameron, as well as an adaptation of Don Winslow's book The Cartel that Ridley Scott intends to direct. And speaking of directors, Gears Of War needs one too.
Gears of War is a third person shooter game that follows the members of Delta Squad, a team of soldiers tasked with saving the human inhabitants of a planet called Sera from an alien force known as the Locust Horde (among other creatures). 
The idea is to not base the movie directly on any particular Gears of War game but to create a new story set in the Gears of War universe.
Further Reading: 25 Underrated Video Game Soundtracks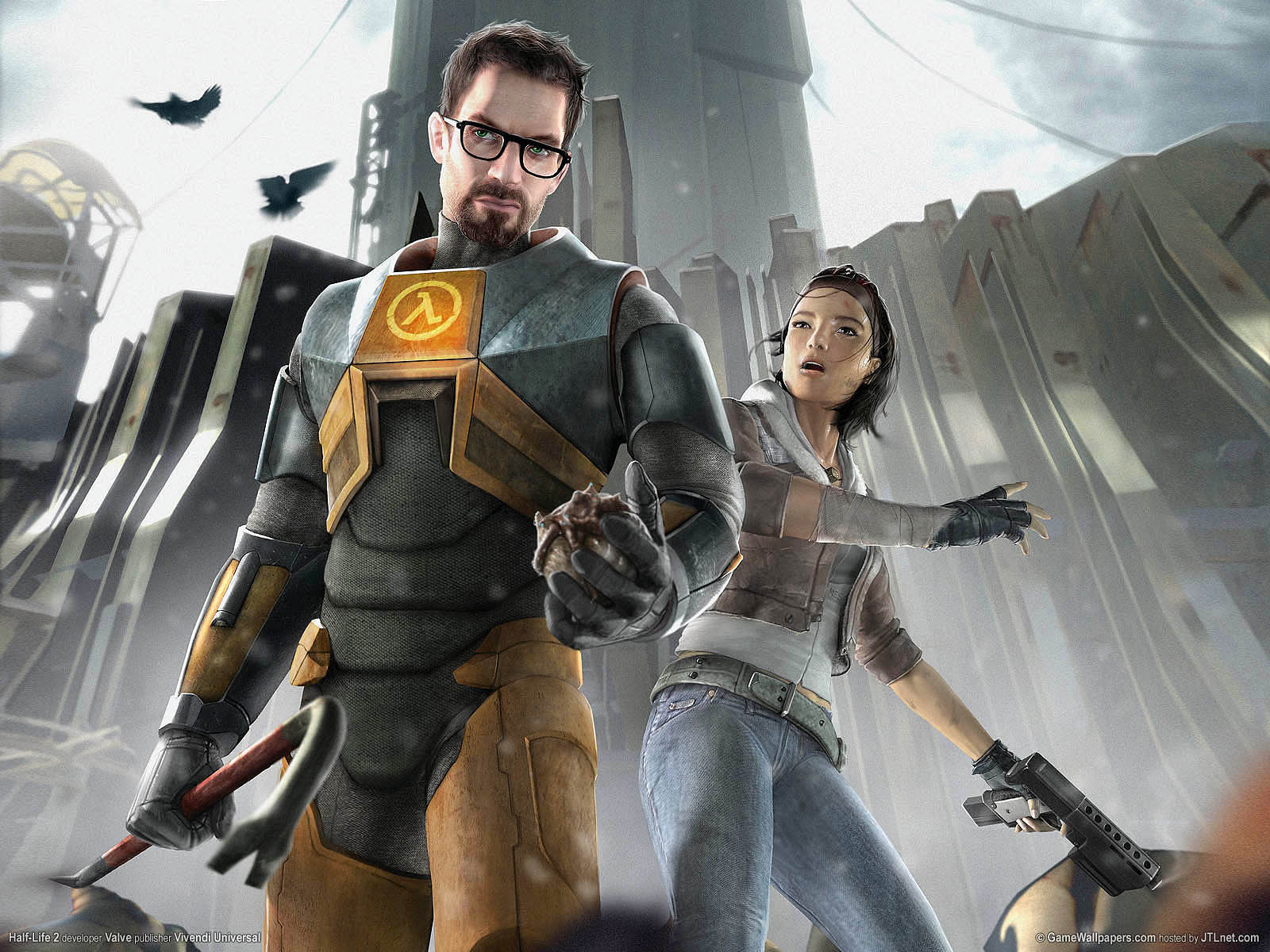 Half-Life – TBA
While promoting, 10 Cloverfield Lane back in 2016, J.J. Abrams gave an update about Bad Robot's upcoming Half-Life movie. It's not much to go on and even Abrams says so.
"We've got writers, and we're working on both those stories. But nothing that would be an exciting update," says Abrams, who's set to produce both films. He didn't reveal who the writers were, though.  
Meanwhile, the Half-Life movie, which was first announced by Valve head Gabe Newell at DICE 2013, has proved to be as elusive as the games themselves. Since the film's announcement, there hadn't been any additional information until now. We assumed it was burning in development hell. Glad to see that's not the case.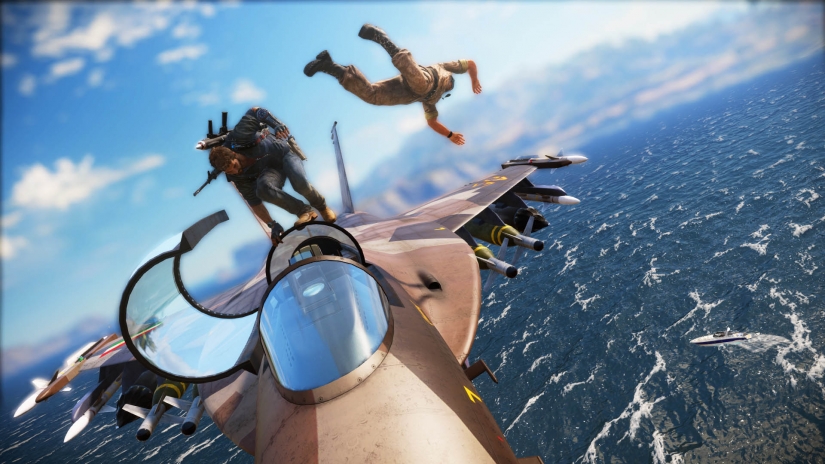 Just Cause – TBA
In 2017, it was reported that Jason Momoa – he of Game of Thrones and Aquaman fame – has signed on to star in the Just Cause film project. Momoa is set to play series protagonist Rico Rodriguez; a highly-skilled operative who completes various assignments for the mysterious organization known simply as the Agency. Presumably, said assignments will be completed within the confines of some exotic tropical locale, but that particular detail – along with many other aspects of the plot – is unconfirmed at this time. 
Meanwhile,Brad Peyton (San Andreas) has been confirmed as the film's director. Interestingly, Peyton is also working on a film version of the popular arcade game Rampage which stars none other than San Andreas lead, Dwayne "The Rock" Johnson. We'll let you decide whether the producers that apparently looked at San Andreas and thought, "Now that's what a video game movie should look like," are in the right or not. 
Speaking of producers, Peyton and Jeff Fierson will be handling the production of the Just Cause film via their ASAP Entertainment production company. Additional producers include Roy Lee (Vertigo Entertainment), Adrian Askarieh (Prime Universe Films), Eva Cao (Supernova Entertainment), as well as Mason Xu and Fan Dong of DNA Co. Ltd. It's worth noting that the China-based studio DNA is handling the film's financing. It seems that China's fascination with funding blockbuster action films continues to grow stronger and stronger.  
There's no word yet on when Just Cause will start shooting or if it will include scenes featuring Rodriguez tying cows to the blades of helicopters and then tying civilians to the cows. If it's attempting to replicate the best parts of the Just Cause games, however, it most certainly should. 
Further Reading: 25 Best Game Boy Advance Games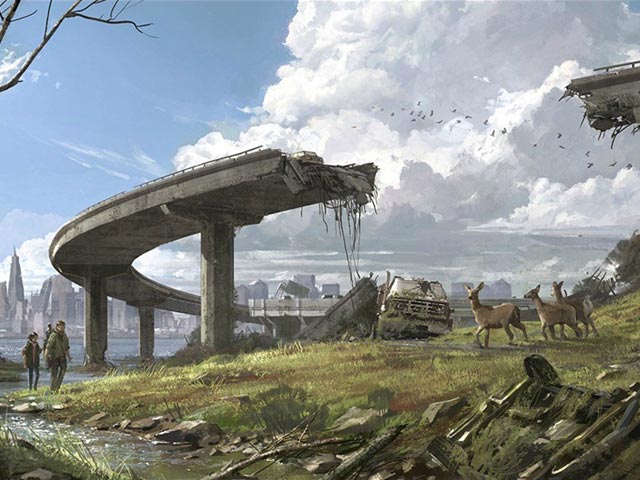 The Last of Us – TBA
Although some would argue that the game is cinematic enough in of itself, Sony subsidiary Screen Gems (the company behind the Resident Evil film franchise) are currently working hard on bringing Naughty Dog's The Last of Us to the big screen.
Sam Raimi is on board as a producer, while the game's writer, Neil Druckmann, is working on the screenplay. (Druckmann also penned the Uncharted series). Druckmann gave an update in January 2015, insisting that his screenplay would be "pretty faithful" to his original game script, despite a few "big changes."
In March 2016, Druckmann admitted that the film is in development hell until further notice. Raimi also confirmed as much recently, citing creative differences between Druckmann and Sony in terms of the direction of the film. 
Maisie Williams has apparently had meetings about playing the lead character, Ellie, but for now the movie doesn't seem to be moving anywhere fast. 
Mega Man – TBA
Mega Man is getting a live-action movie from 20th Century Fox, Capcom announced in Oct. 2018. The movie, which is tentatively titled MEGA MAN, will be written and directed by Henry Joost and Ariel Schulman, the team that previously brought you sci-fi horror film Viral and Paranormal Activity 3 and 4. They also directed the hit online dating documentary, Catfish. No release date has been set for their first foray into video game adaptations.
Further Reading: 25 Best Mega Man Games
Metal Gear Solid – TBA
Jordan Vogt-Roberts is continuing to develop his planned movie take on the video game Metal Gear Solid, that Sony Pictures is backing. The film has been in gestation for some time, but it's now getting a further helping hand from Derek Connolly.
Connolly has been hired to work on the latest draft of the screenplay, having worked with Vogt-Roberts on the recent Kong: Skull Island. He's also co-written Jurassic World and the upcoming Jurassic World: Fallen Kingdom.
There's still no known timeframe for Metal Gear Solid on the big screen just yet, but we suspect over the next year or so, we'll see Sony trying to push the proverbial accelerator down on the project a little. As we hear more, we'll let you know…
Further Reading: 25 Underrated Game Boy Games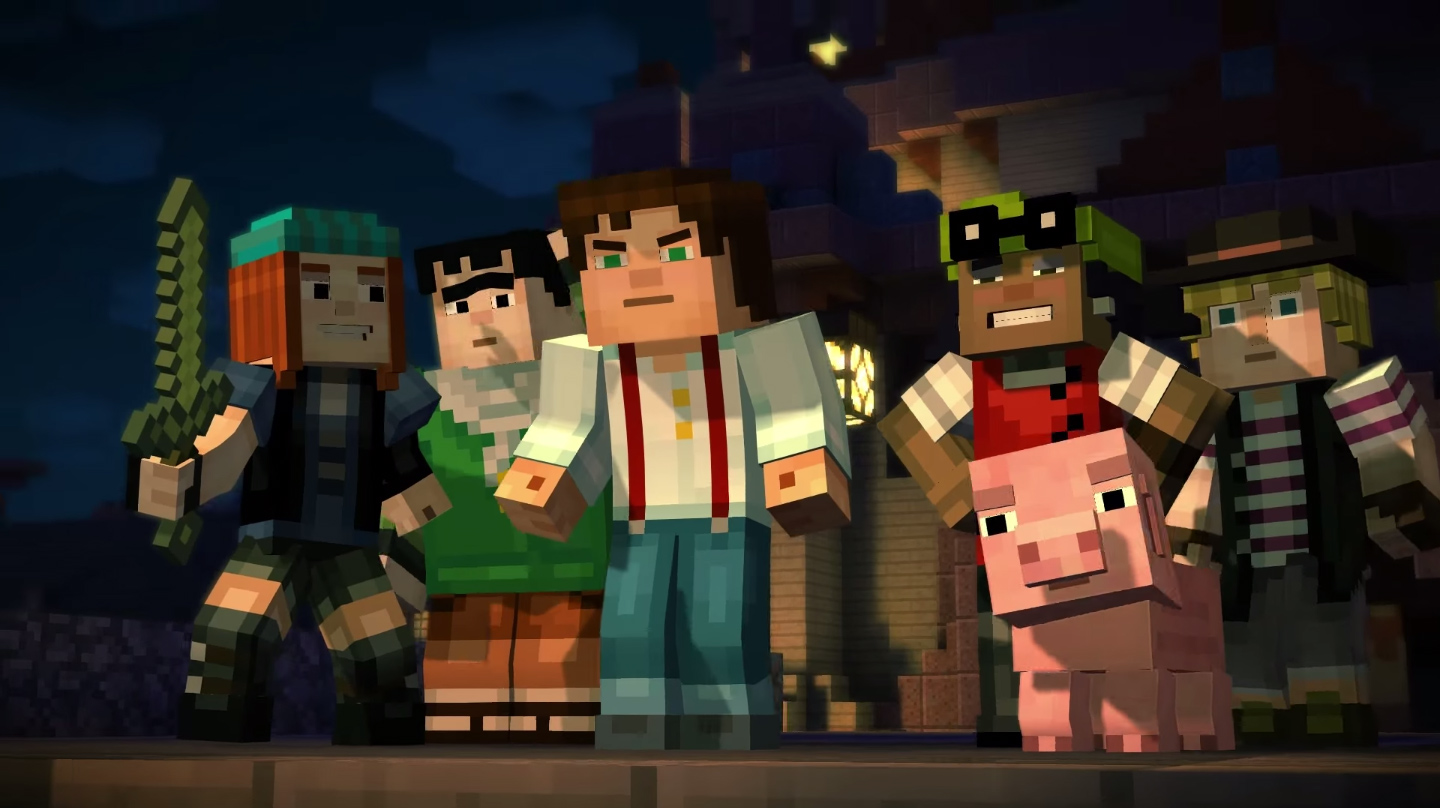 Minecraft – TBA
A movie adaptation of Mojang's massive building game Minecraft has been touted for some time. Night at the Museum director Shawn Levy was linked for a while, with unconfirmed talk suggesting that the movie might be a live-action adventure, rather than an animation.
It's Always Sunny in Philadelphia's co-creator Rob McElhenney took Levy's place in 2015, but now he's dropped out too. McElhenney informed TheWrap that the film "is not happening" with him as director. Neither McElhenney or Warner Bros. have elaborated on the matter further, but all evidence suggests that the movie will miss its May 24, 2019 release date. At the moment, it sounds like the studio is in the midst of what some have described as a major overhaul of the planned project. 
There's no word on who will helm the film now that McElhenney is out, but it seems that Warner Bros. has approached Aaron and Adam Nee (The Last Romantic, Band of Robbers) to pen a new script for Minecraft. The previous version of the script was written by Wonder Womanscreenwriter Jason Fuchs.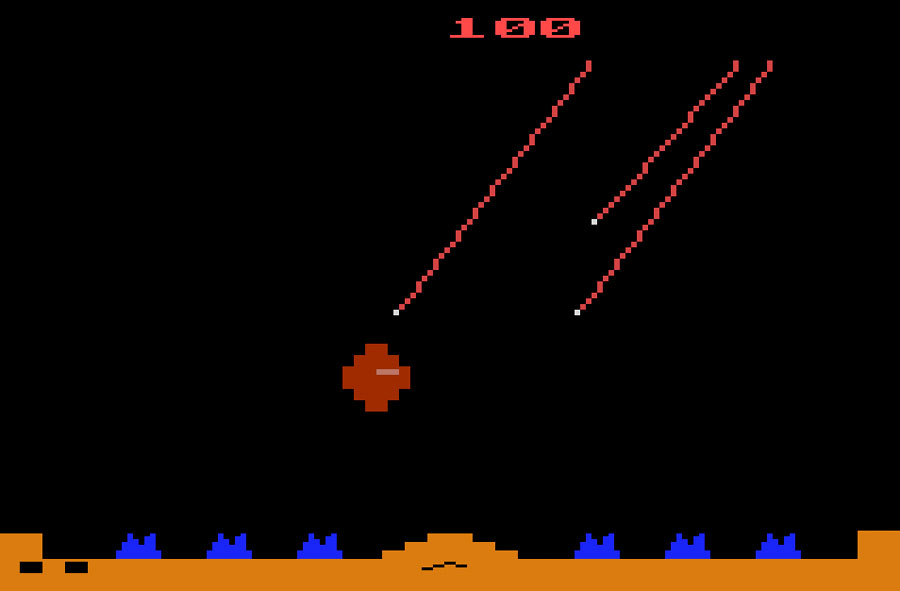 Missile Command – TBA
That's right, Centipede and Missile Command, the Atari '80s arcade shooter games, are getting adapted into feature films. Emmett/Furla/Oasis Films has made a deal with Atari to produce and finance the adaptations.
In a statement about the projects, Atari CEO Fred Chesnais said he was "thrilled to partner with Emmett/Furla/Oasis Films to develop feature films based on two of our most beloved titles. Centipede and Missile Command are part of Atari's unparalleled and rich library of popular games and we cannot wait to see the movies come to life."
The movies will be produced by Randall Emmett and George Furla (Lone Survivor). Emmett described the properties as "immensely popular titles have been enjoyed by generations of gamers worldwide. We look forward to a very successful partnership Command and to bringing Centipede and Missile Command to the big screen."
Atari, Stephen Belafonte, Wayne Marc Godfrey, and Robert Jones will executive produce the films, but there is currently no word on directors or writers for the projects.
Further Reading: 50 Underrated Xbox Games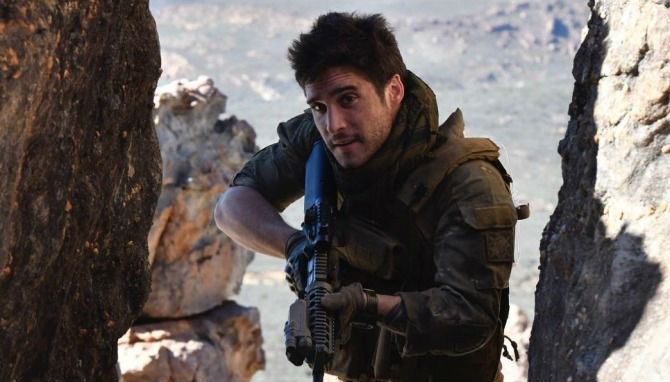 Monster Hunter – TBA
British director Paul WS Anderson turned the hit video game franchise Resident Evil into a long-running film series in the early 2000s, and he's set to do the same thing again with another property owned by Japanese publisher Capcom.
The Monster Hunter movie "tells the story of two heroes who come from different worlds to defeat a shared danger, the powerful, deadly and magnificent monsters that inhabit the land. Along the way, viewers will make new discoveries and encounter familiar faces and beloved characters from the games like the Admiral," according to the official synopsis from the publisher.
Diego Boneta (Before I Fall) and Milla Jovovich (Resident Evil) star in the movie. No release date has been set.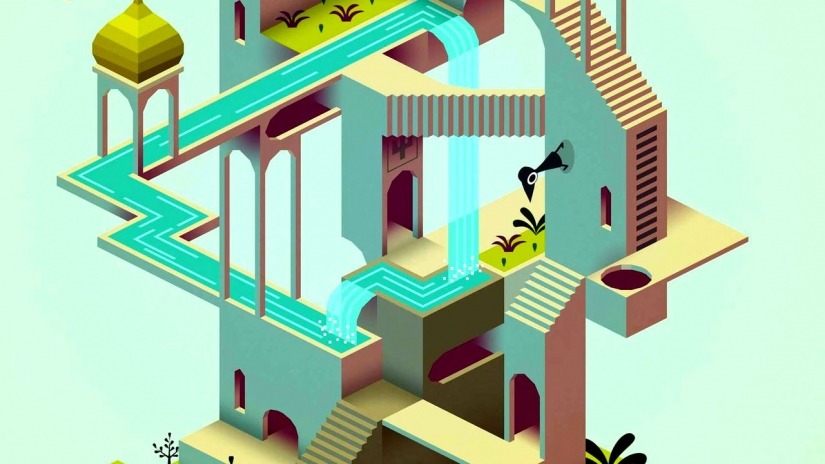 Monument Valley – TBA
Monument Valley, the critically acclaimed mobile puzzle game from Ustwo, is being adapted by Paramount Pictures. Patrick Osborne (Ralph Breaks the Internet) has been tapped to direct the film. No release date has been set. 
Further Reading: 25 Best Free-to-Play Mobile Games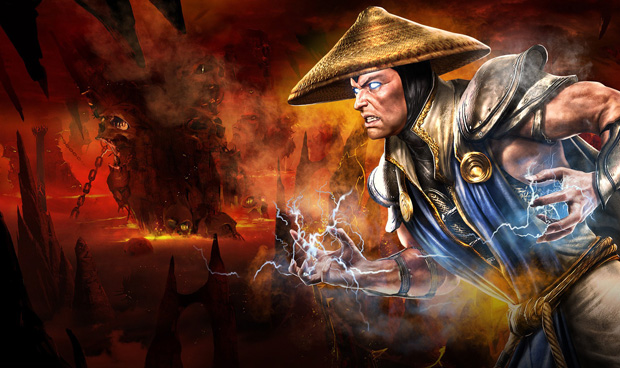 Mortal Kombat – TBA
The Mortal Kombat reboot is one step closer to reality, with Simon McQuoid signing on as director. Greg Russo recently completed a draft of the screenplay, and it's not clear if anything remains of the work done by Oren Uziel (who wrote the well-received Mortal Kombat: Legacy web series) and Dave Callahan (The Expendables). 
Christopher Lambert (Raiden) is set to be back for this one. He's not giving too much away at this stage, but he revealed to Loaded that "They have a great idea for the third one," adding that "it will be very different."
In fact, it looks as if the new movie will have a time travel element. "We are going to be traveling through time, but in a very special way. So imagine characters having a battle in the middle of London and then whoosh, you smash through a window and find yourself on the hood of a New York cab," Lambert teased.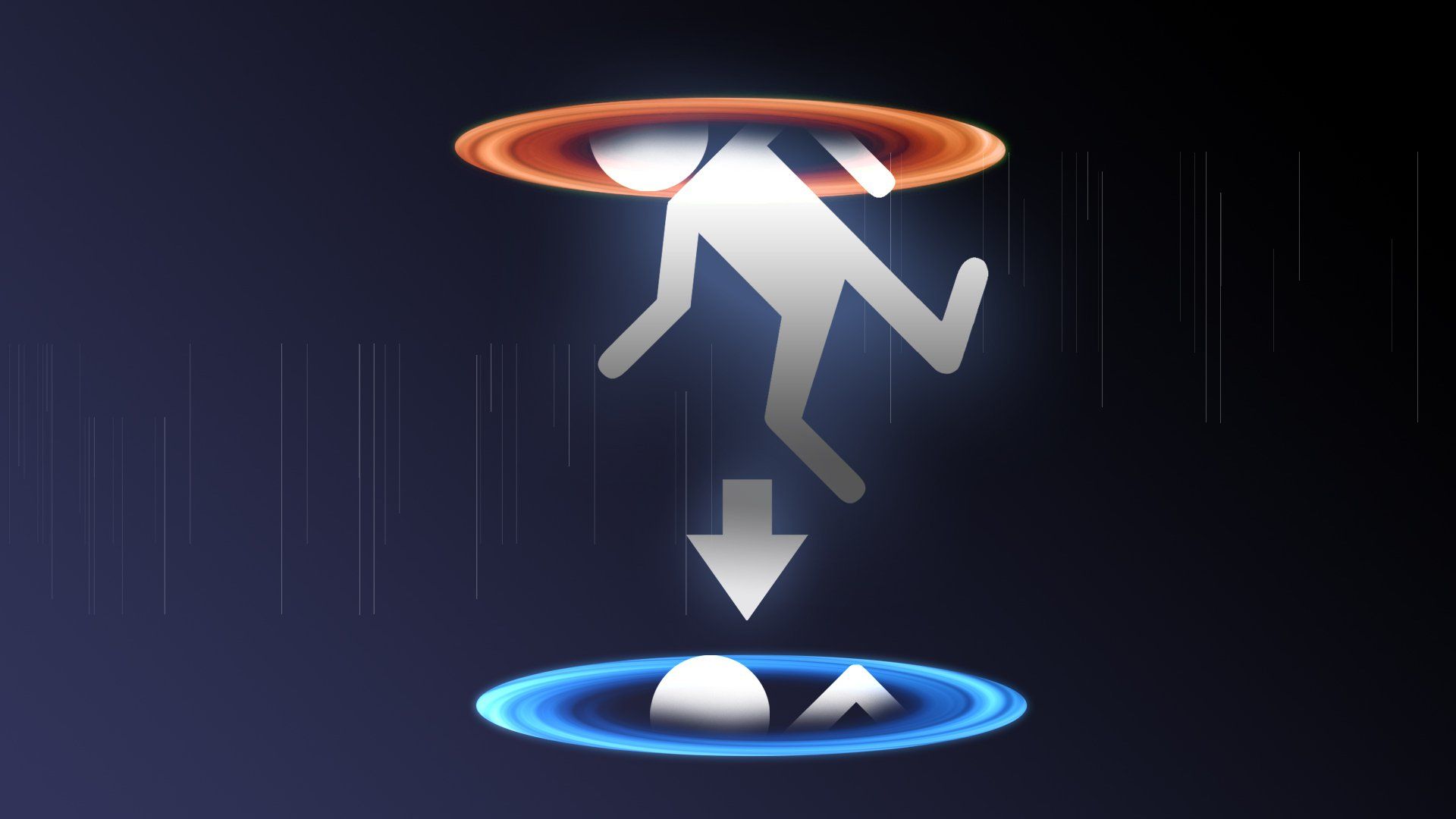 Portal – TBA
At the Westworld red carpet back in September 2016, director/producer J.J. Abrams gave an update on the upcoming Portal and Half-Life movies. While Abrams didn't go into too much detail, he did reveal that he had a meeting coming up the following week with Valve, the studio that created both games in question. And it seems like both Bad Robot and Valve are focusing on the Portal movie first. 
"We have a meeting coming up next week with Valve, we're very active, I'm hoping that there will be a Portal announcement fairly soon," said Abrams.
The announcement could involve a reveal of who is writing the script for the film, as Abrams teased that he's had talked with writers about both games:
"We are having some really interesting discussions with writers, many of whom…once you said you're doing a movie or show about a specific thing that is a known quantity you start to find people who are rabid about these things. As someone who loves playing Half-Life and Portal, what's the movie of this, it's incredible when you talk to someone who just 'gets' it, it's like, oh my god, it's really the seed for this incredible tree you're growing."
Abrams was careful not to talk about Portal's story and didn't say if the film would follow the game's storyline, which involves a facility full of platforming puzzles, inter-spatial portals, and a mad AI who loves cake. Not too much to chew on exactly, but perhaps we should prepare ourselves for a Portal announcement.
Further Reading: What Half-Life 3 Would Have Been About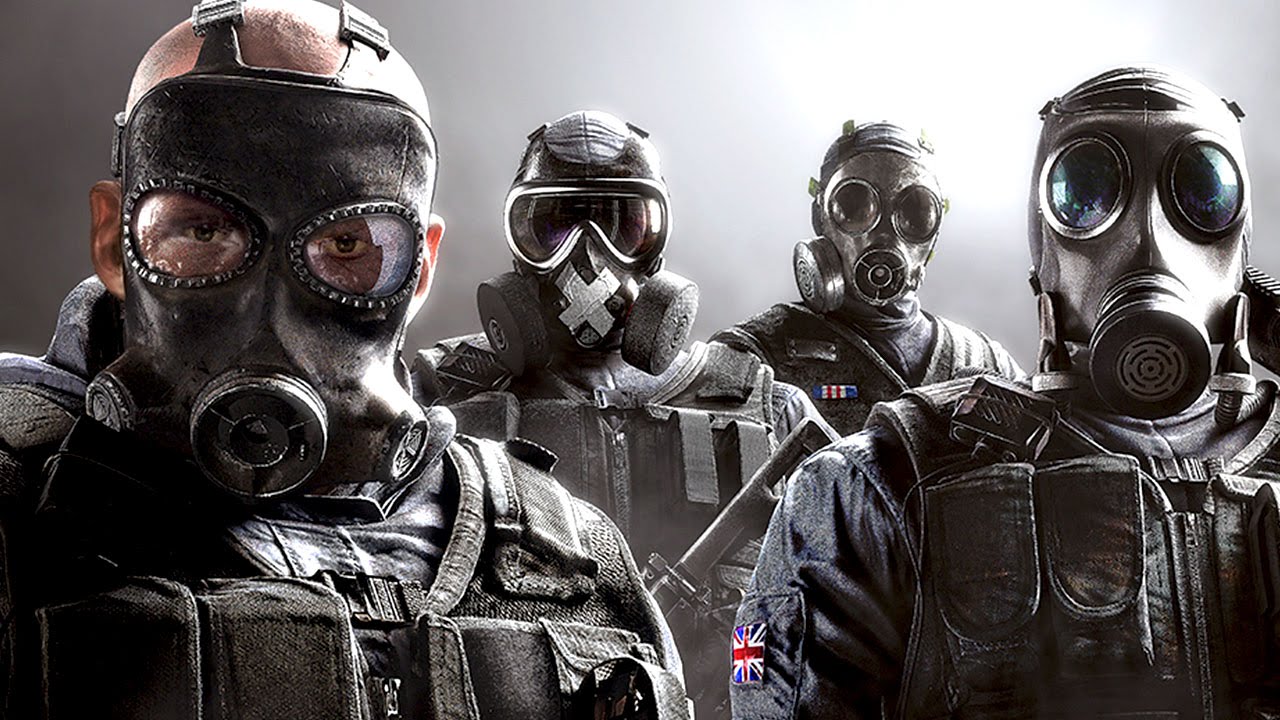 Rainbow Six – TBA
Rainbow Six may have become a series of best-selling and popular video games, thanks to UbiSoft, but its core still lies in a novel by the late Tom Clancy. The sizeable book focuses on the character of John Clark, who was introduced in Clancy's Jack Ryan novels (and we saw played on screen by Willem Dafoe in Clear And Present Danger and Liev Schreiber in The Sum Of All Fears).
A movie adaptation of Rainbow Six is now in the works, and it's being overseen by Akiva Goldsman. Josh Appelbaum and Andre Nemec have been hired to try and fit the book into a two hours-or-so movie, and Paramount – which is backing the project – would subsequently look for more John Clark movies.
Ryan Reynolds was approached to star as Clark in Rainbow Six, although there's nothing formal that we know of yet. Nor is there word of a director.
We will, of course, keep you posted…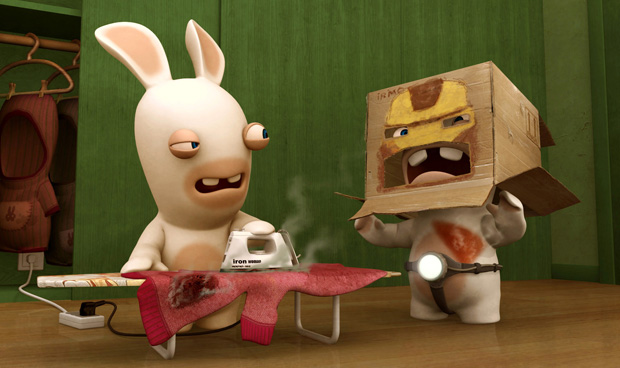 Raving Rabbids – TBA
Rayman spin-off Raving Rabbids has carved out quite a name for itself. So much so, in fact, that Ubisoft has teamed up with Sony to bring the troublemaking rabbits to the big screen.
This one will be a for a live-action/stop-motion animation hybrid. Robot Chicken writers Matthew Senreich, Tom Sheppard, and Zeb Wells are working on the script as we speak.
Further Reading: 50 Underrated DOS Games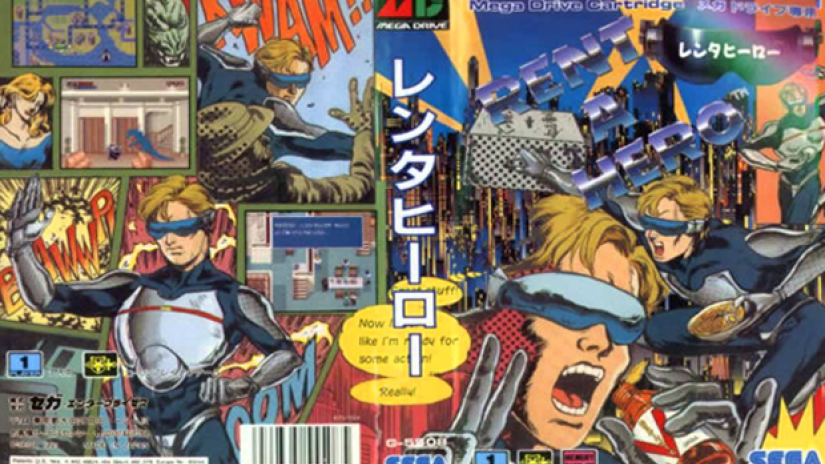 Rent a Hero – TBA
Gamers and otaku rejoice: Japanese action RPG video game Rent A Hero is making a heroic leap from your computer screen to the big screen. 
Tokyo video game powerhouse Sega has already rented the superpowers of Tomoya Suzuki, president and CEO of its production arm Stories International. Stories International's Even J. Cholfin will be executive producing with Suzuki and Hakuhodo DY Group co-producing, and will level up with filmmakers Steve Pink (Hot Tub Time Machine, High Fidelity, Grosse Pointe Blank) and Jeff Morris (The True Memoirs of an International Assassin) to upgrade the futuristic game to larger-than-life proportions.
While cast and release details didn't arrive with the superpowered suit, we now really, really wish the hero-for-rent service was a thing. 
Resident Evil Reboot – TBA
If you actually thought the last Resident Evil film was going to be the last Resident Evil film, then you may want to brace yourself. Yes, the Resident Evil film franchise is going to be rebooted. 
James Wan (Saw, The Conjuring 2) has signed on to produce the reboot and Greg Russo (Mortal Kombat) will be handling screenplay duties. According to this same report, this reboot will feature an entirely new cast. At present, Russo and Wan are only expected to helm the first of six planned new Resident Evil films. 
Further Reading: The George Romero Resident Evil Movie You Never Saw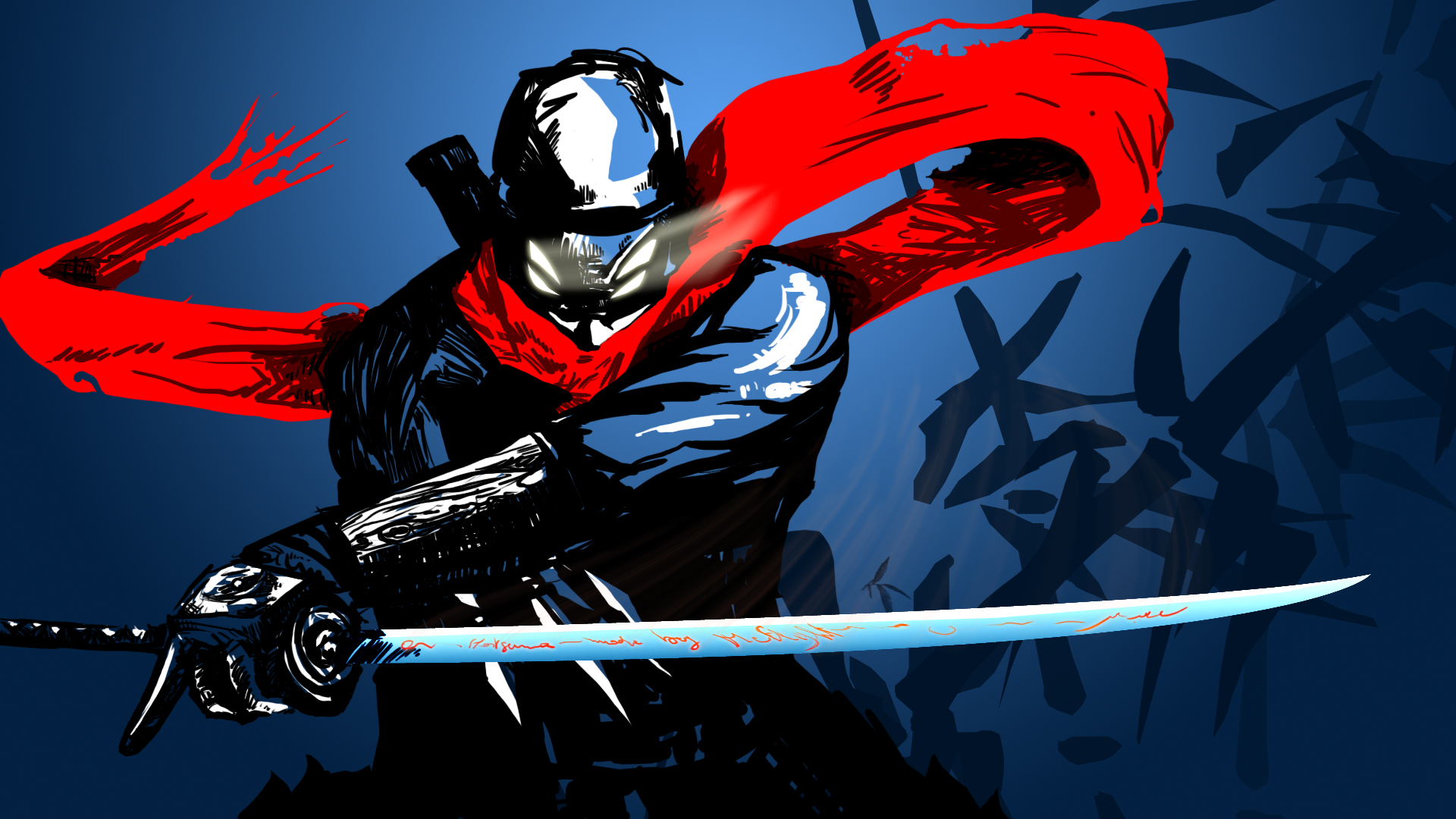 Shinobi – TBA
Sega's once-popular, currently dormant series Shinobi is another classic cartridge-centric video game franchise that will be getting the movie treatment. Marc Platt Productions, a company involved with hits like Wanted (and its planned sequel), Bridge of Spies, Drive, and the Legally Blonde films will reportedly develop a Shinobi film adaptation in a co-production with Sega's company Stories International Inc. According to Platt in a statement:
"We love the Shinobi games and believe that the world of ninjas has never been properly explored onscreen. We now have the opportunity to do just that. With Shinobi, we hope to make a film that honors the essence of the games and brings this fascinating world to life for moviegoing audiences."
It's still too early know when Shinobi plans to sneak its way to theaters, but we will certainly keep you apprised of updates.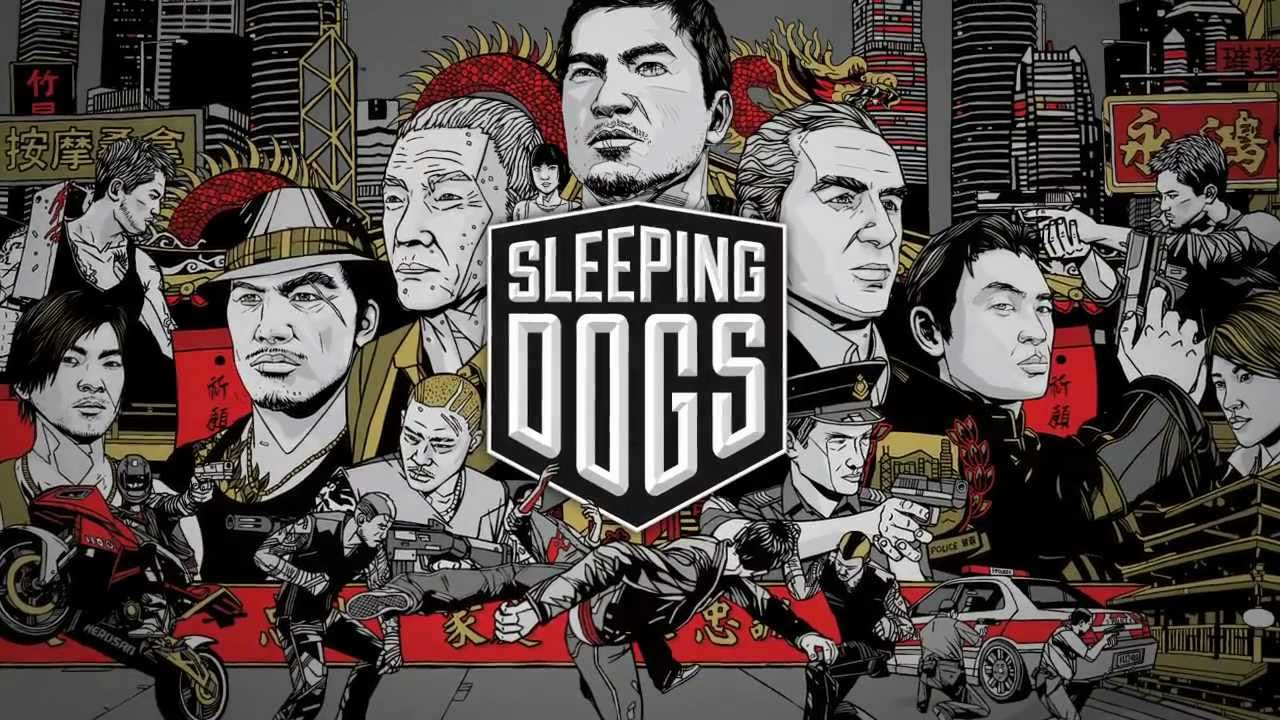 Sleeping Dogs – TBA
The chances of getting a sequel to the 2012 cult classic open-world crime game Sleeping Dogs just get slimmer with each passing year. While that realization is usually enough to send us running to the bottle…umm…of Yoo-hoo or something, the pain got a little more manageable today with the announcement that Donnie Yen is going to be starring in a film adaptation of Sleeping Dogs.
Producer Neal Moritz (of the Fast and the Furious franchise and 21 Jump Street fame) is putting together a film adaptation of Square Enix's beloved game. Donnie Yen, of course, is the movie martial arts master you will most recently remember from his work in Rogue One. 
Yen's cinematic martial arts skills are sure to come into play at some point in the Sleeping Dogs film. While there are no concrete details concerning the movie's plot, including whether or not it will be a strict adaptation or a spiritual follow-up, you can rest assured that the game will borrow certain elements from the games. That means plenty of Yakuza, lots of car chases, a few gunfights, and some martial arts sequences that further the – admittedly awesome – stereotype that Japan is really just a collection of martial arts fights that see lots of fruit stands get demolished. 
Original Film will be handling the distribution of Sleeping Dogs alongside DJ2 Entertainment. Joining Moritz on the production side of things is Dmitri Johnson, and Dan Jevons, while Toby Ascher and Stephan Bugaj will be handling executive production duties.
Unfortunately, Sleeping Dogs' developer, United Front Games, shut down in 2016, so it's not likely they'll have much creative input in the process. As to whether or not this adaptation will spur Square Enix to publish another Sleeping Dogs title, we can only hope that it will while we also hold on to some hope this movie does justice to the incredible game that inspired it.
Further Reading: 50 Underrated Sega Genesis Games
Splinter Cell – TBA
Ubisoft's film studio is working with New Regency Productions on a film version of the black ops stealth game Splinter Cell, with Tom Hardy attached to portray the games series' protagonist Sam Fisher. For a while, Doug Liman of Edge of Tomorrow and The Bourne Identity was attached to direct.
He departed the project in April 2015, though. Ubisoft is searching for a new director, while Frank John Hughes – of Dark Tourist and Leave – works on the script. Previous writers include X-Men: First Class' Sheldon Turner.
Joseph Kahn – director of countless music videos, as well as that Power/Rangers fan film – has been linked to the director's chair.
Further Reading: 25 Underrated NES Games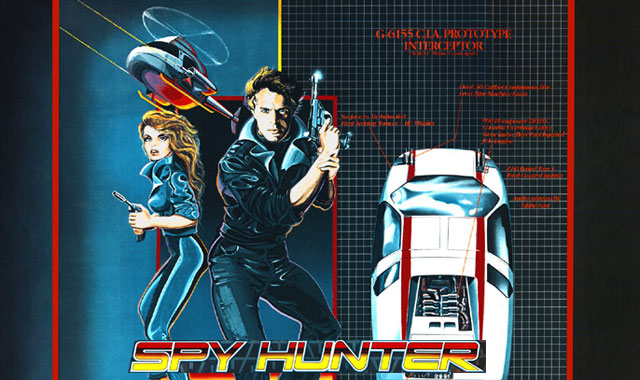 Spy Hunter – TBA
The classic '80s arcade game Spy Hunter has been in development as a movie since Universal bought the rights in 2003. At one stage, Dwayne Johnson was involved, but it's unclear if he still is. Last we heard, Zombieland's Ruben Flesicher was onboard to direct.
In November 2015, a pair of writers were hired to resurrect the project – Nelson Greaves and Sam Chalsen, both of whom are known for their work on the Sleepy Hollow TV series. It's unclear if Fleischer remains involved.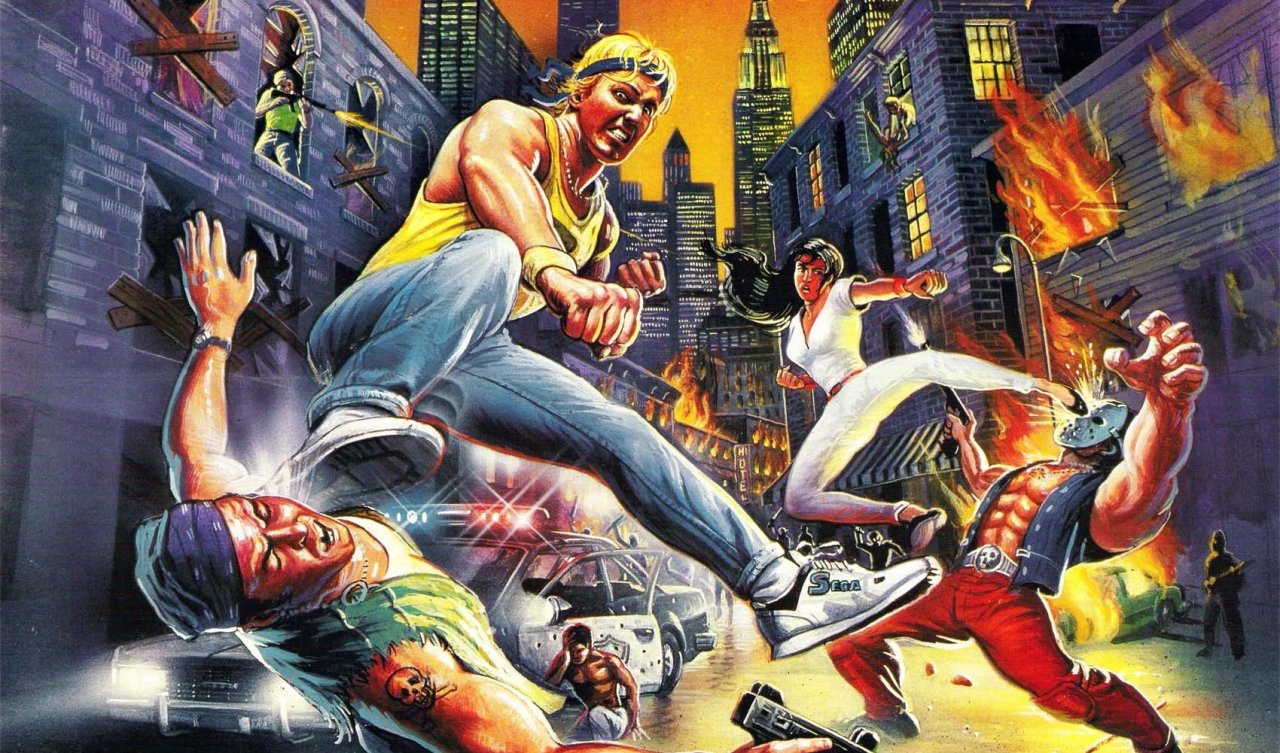 Streets of Rage – TBA
Back in 2016, Stories International (Sega's production arm) and studio Circle of Confusion announced that they will collaboratively adapt urban-set side-scrolling beat 'em up series Streets of Rage.
Further Reading: 25 Underrated SNES Games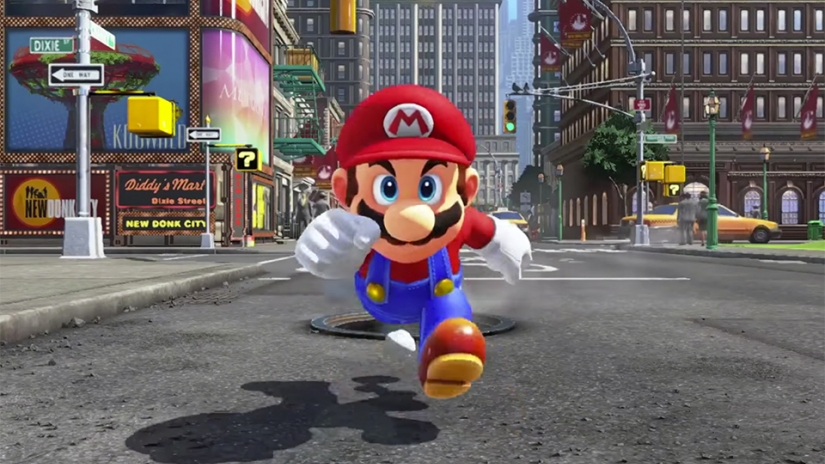 Super Mario Bros. – TBA
It's official! Nintendo and Universal Studios are working to create a Super Mario Bros. animated movie. Illumination Entertainment – the studio behind Minions and Shrek – will handle the actual production of the Super Mario Bros. animated movie. Shigeru Miyamoto and Chris Meledandri will produce.
We're willing to bet that this animated project will likely be much closer in spirit to the Super Mario Bros. games than the live-action movie was. Super Mario Odyssey has certainly proved that Mario can survive the transition into some pretty bizarre universes. While we can't quite fathom what the film's plot will be about, we're going to bet that this movie will at least be visually pleasing. 
There's still no solid release date available for the Super Mario Bros. animated movie, but the plan is to have it in theaters sometime in 2022.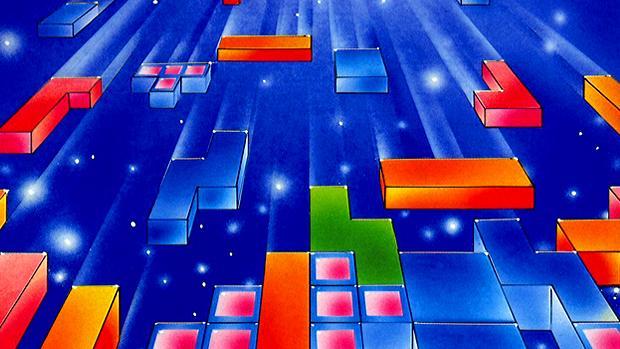 Tetris – TBA
The long-discussed prospects of a Tetris movie adaptation are close to becoming reality with a new international coalition of media moguls looking to co-produce the project. China-based producer Bruno Wu will join U.S.-based producer Lawrence Kasanoff (Mortal Kombat, True Lies), which will see Wu's Seven Star Works and Kasanoff's Threshold Entertainment Group operate under the joint name Threshold Global Studios. 
Tetris will be the kickoff project for this new venture with an $80 million production budget reportedly committed to line up four proverbial rows of blocks at the box-office.
Certainly, the idea of a U.S./China coalition throwing $80 million at a thus-far shapeless Tetris movie is something that we'll look forward to updating in the coming months.
Further Reading: The Incredibly Weird Story Behind Tetris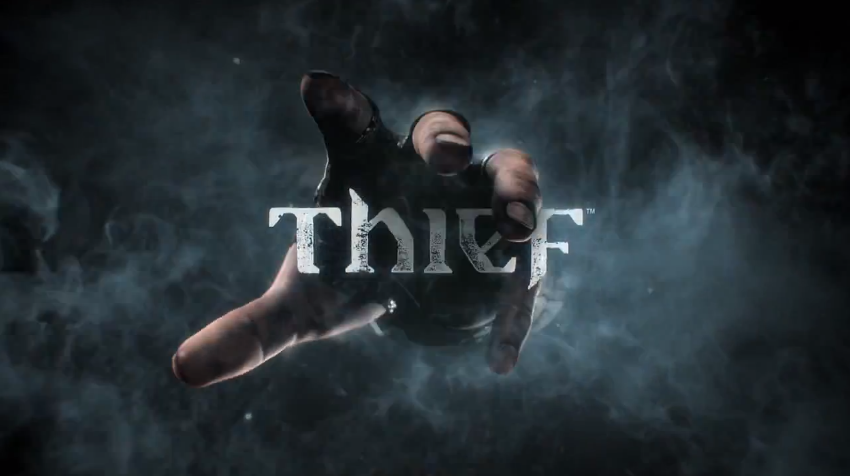 Thief – TBA
Unsurprisingly, there's a Thief movie on the way. The pacing of the Thief games lends itself perfectly to a big screen adventure, after all. The series mixes stealth, combat, and treasure hunting in a world of magic and even horror. Zombies and other monsters are part of the fun of the first game. The 2014 Thief video game reboot was poorly received, though, so it might be a good idea to focus on one of the earlier games for the movie instead.
Adam Mason and Simon Boyes are penning a screenplay for the Thief movie that's being put together by Straight Up Films. Roy Lee, Marisa Polvino, Kate Cohen and Adrian Askarieh, who produced the Hitman films, will produce this one. 
It's very early stages, of course, so we don't know yet of a director or a release date. Our ear will be to the ground.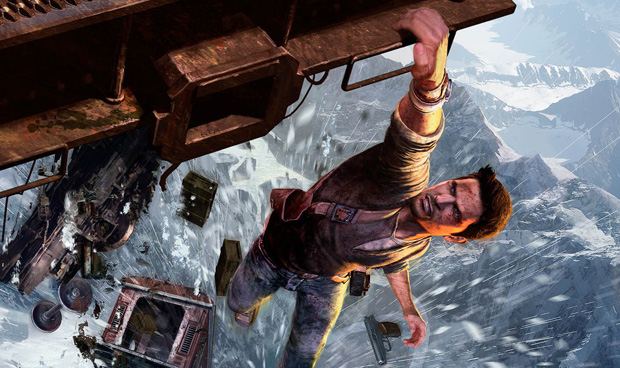 Uncharted – TBA
It's been a while since anything of substance surfaced about the Uncharted movie. All we know for sure at the moment is that Tom Holland (Spider-Man: Homecoming) is set to star as Nathan Drake.
However, prolific producer Charles Roven (Justice League, Wonder Woman, The Dark Knight Trilogy), who is attached to the project, dropped some new details at a Producers Guild of America gathering at which he received a lifetime achievement award.
Roven explains the film's chronologically ambiguous connection to the video game mythology, stating:
"We've come up with a wonderful origin story but it's still based on the Uncharted video game. It doesn't take place during any of the time period of any of the Uncharted video games. It actually takes place when Nathan Drake (who's the lead of that game) and Sully, I guess you'd call him his surrogate father, were much younger. It's an origin story that evolves out of the game but is not from the game."
In a more substantive addendum, Roven also reveals that the Uncharted movie script – last drafted by Joe Carnahan after tenures by David Guggenheim and Eric Warren Singer – has passed into the hands of yet another screenwriter in Rafe Judkins, who is primarily known for television work in episodes of Agents of S.H.I.E.L.D., Hemlock Grove, Chuck, and My Own Worst Enemy.
Further Reading: 60 Underrated PlayStation Games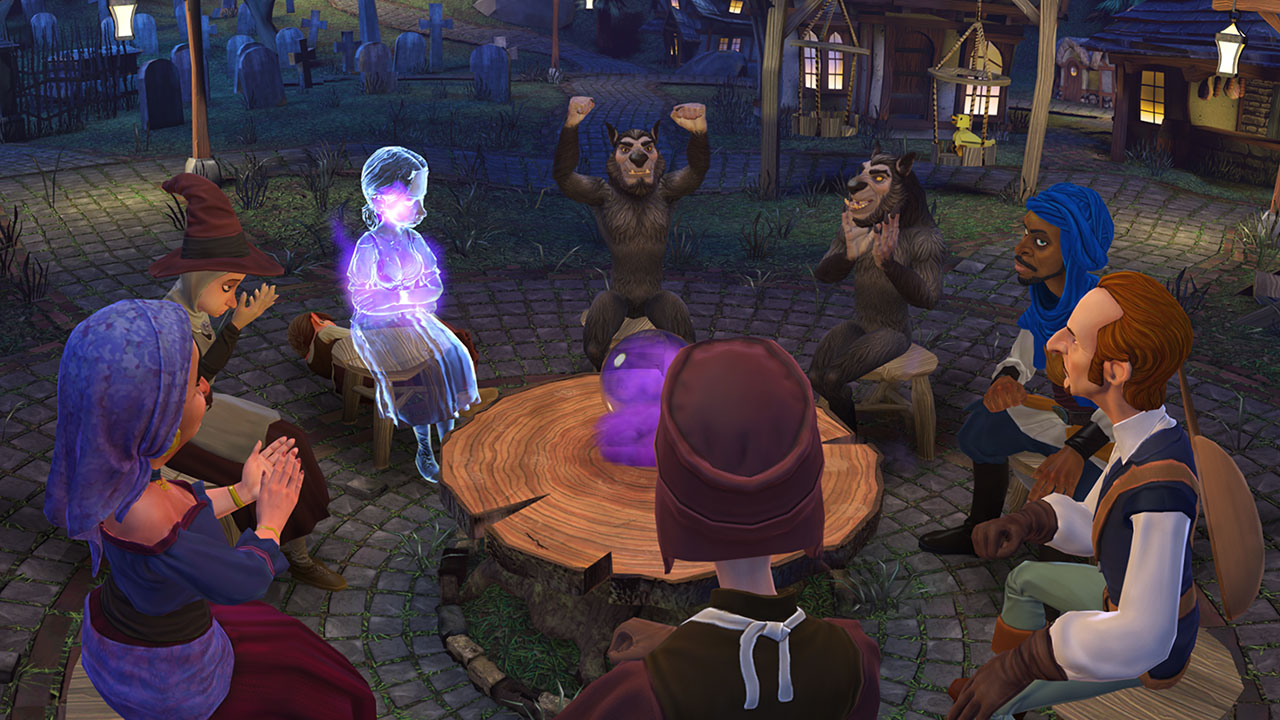 Werewolves Within – TBA
Ubisoft has announced a live-action adaptation of Werewolves Within, the 2016 VR game from Red Storm Entertainment. Mishna Wolff is set to pen the script. No release date has been set for the film. 
John Saavedra is Games Editor at Den of Geek. Read more of his work here. Follow him on Twitter @johnsjr9.
Matthew Byrd is a staff writer for Den of Geek. He spends most of his days trying to pitch deep-dive analytical pieces about Killer Klowns From Outer Space to an increasingly perturbed series of editors. You can read more of his work here or find him on Twitter at @SilverTuna014.