News
Venom 2 Moving Forward With Same Screenwriter
Kelly Marcel will be back to write the Venom 2 script.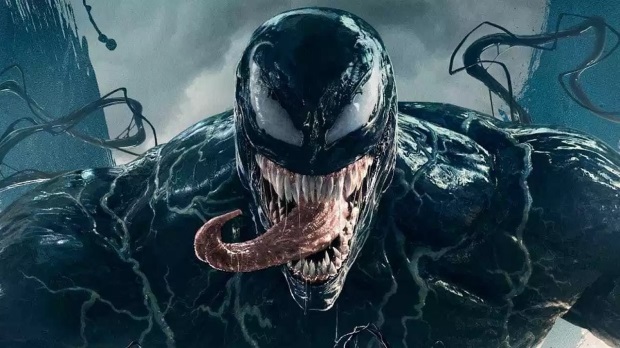 Venom 2 has found its screenwriter, according to Variety. Perhaps unsurprisingly, it's Kelly Marcel, who wrote the first one. Her deal to return for the sequel is said to be "siginificant," but the site wasn't able to reveal the exact amount Marcel had been offered to play with the notorious symbiote story for Sony this time around.
If you're asking yourself why the studio wouldn't get some fresh blood in for the Venom sequel, the Fifty Shades Of Grey writer staying on might have something to do with star Tom Hardy. The two have been close friends for years.
Marcel first met Hardy when she was working on a stage musical version of Debbie Does Dallas for the Edinburgh Festival, and some of her first film gigs were doing uncredited rewrites on 2008's Bronson and Mad Max: Fury Road, also starring Hardy. The actor's 'skribe' tattoo is also a tribute to Marcel.
They're good mates, is what we're saying.
To enquire further would potentially be a bad idea, although Marcel has done the requisite amount of shop talk in the past.
"I get freaked out doing interviews," she told The Guardian when she was promoting her work on Saving Mr. Banks. "I just want to sit in my shed and write shit."
read more: Venom Post-Credits Scene Explained
Sounds fair. No doubt she'll be shed-bound and down with the further adventures of Eddie Brock and his alien BFF in the near future.
Venom 2 is likely to be the film that Sony recently dropped into its release schedule for October 2020, but we'll confirm that when we can. Reuben Fleischer, who directed the first film, is extremely unlikely to return alongside Marcel, as he is said to be hard at work on Zombieland 2.