News
Valiant Entertainment Sold to DMG
Bloodshot, Harbinger, Quantum & Woody all join a Hollywood conglomerate.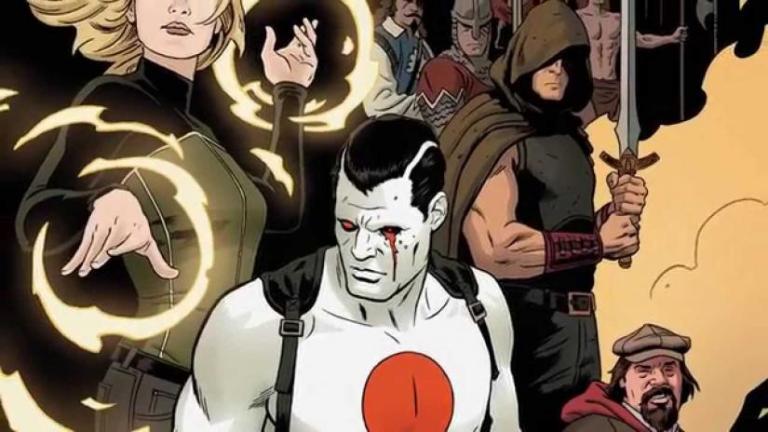 In something of an industry shocker, Valiant Entertainment announced early Monday that they were bought out by DMG Entertainment.
DMG, headed by Dan Mintz, has had a hand in a number of pictures, including the upcoming Chappaquiddick and Blockers. Mintz also played a role in the production of one of the finest Christmas movies known to man, Iron Man 3.
Mintz, already in posession of 57% of Valiant Entertainment, bought out the remaining portion to bring all Valiant's properties in under his roof. "Our priority is to build upon Valiant's vast universe of characters from a filmmaker's perspective," says Mintz. "I'm excited to immerse Valiant's fans well beyond the stories we tell cinematically — from publishing to gaming to theme parks and beyond."
Very little will reportedly change at Valiant in the short term. Projects already underway will continue – so Bloodshot and Harbinger will continue on. Valiant HQ is expected to remain in New York City, at least for now. And Quantum & Woody for TV still has the Russo Brothers attached.
However, there has been some shakeup at the top of Valiant. CEO Dinesh Shamdasani, COO Gavin Cuneo and Board Chairman Peter Cuneo are all out, though Shamdasani and Gavin Cuneo are remaining on as consultants.
There's been no word on how this will impact creators at Valiant beyond standard corporate reassurances that everything we love will be fine. Valiant's biggest success comes from strong authorial voice, something borne out of meticulous planning, a love of comics, and a treatment of creators that is rumored to be the gold standard for work-for-hire. A shift away from that small group, focused creators where story and storyteller are valued equally would do terrible damage to a company that's grown to be fun, enthralling and welcoming to outsiders. There isn't any reason to believe that this purchase will turn Valiant into a Marvel-style IP factory farm, but in this world of ever increasing media consolidation, it's certainly worth worrying about.
For more on the Valiant Universe as this sale develops, stick with Den of Geek.