News
Val Kilmer looks back on Batman Forever
He doesn't chat about it much, but Val Kilmer has been looking back at his stint in Gotham City, in Joel Schumacher's Batman Forever...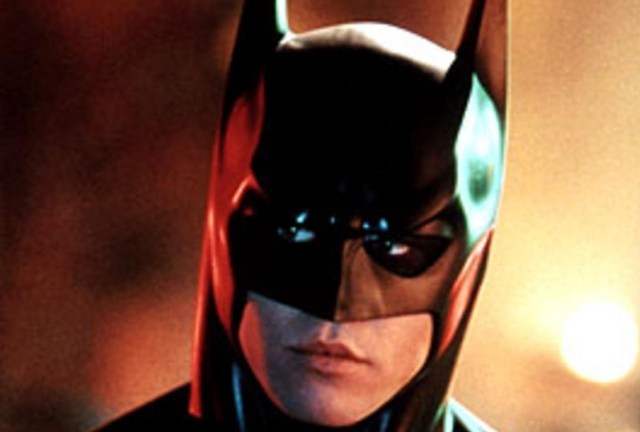 Not much has been said over the years, at least that we know of, by Val Kilmer of his single stint in Gotham City as Batman. He played the character, of course, in Joel Schumacher's Batman Forever, before handing the suit (with added nipples) over to George Clooney for Batman & Robin. Over the weekend, however, he attended the Chicago Comic And Entertainment Expo, and was quizzed about his career. Inevitably, Batman came up.
Specifically regarding Batman Forever, Kilmer seems to have fond memories of the project. "The cast was pretty amazing, and we spent a lot of time hanging out", he recalled. "Jim Carrey had just lost his father and I lost my father right before I did Tombstone. So we talked quite a bit".
As for getting into the Batman costume? "The suit takes an hour to get into, and you can't do it by yourself, and then you can't hear because there are really no earholes in it", he said.
"Also you can't turn your head and you can't go to the bathroom by yourself. Plus, you fall over quite easily. It was like wearing a wetsuit that was several times tighter than one anyone else would wear, and then when you add the cape it's almost psychedelic."
He continued in a jokey vein, adding "Then I realised one day what wearing that suit was like. It was, oh! This is what being old feels like. No one really listens to you any more. You can't really talk or hear. You're always falling over and someone has to help you go to the bathroom and get dressed."
Describing Christopher Nolan's Batman movies as "doing what I hoped we would do, but didn't", he recalled his simple suggestion while working on the movie: "why don't we talk to the people who really love Batman?" As it turned out, they didn't, But you probably guessed that.
It's a really interesting discussion that Kilmer seemed to have, and the full report of it can be found at Spinoff Online, here.