News
US Weekend Box Office: mourning Hannah Montana's success
Ron laments the huge box office success of Hannah Montana at the weekend. And, he says, it's all James Cameron's fault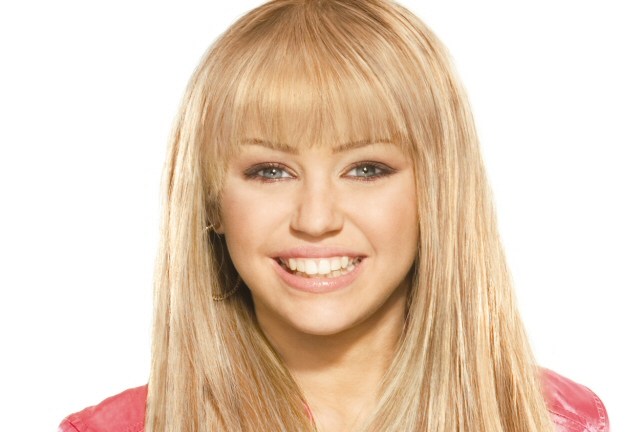 In what I can only assume is a sign of the upcoming apocalypse (directed by Jerry Bruckheimer, produced by Michael Bay, starring Ben Affleck!), the number one movie at the American box office this weekend is something that has almost put me off having children all together. The tweens have spoken, and they want Miley Cyrus. Excuse me while I go weep in the corner.
Okay. I think I can continue on with this. If I get emotional, just give me a few minutes to compose myself. We can get through this together.
For those of you who don't live in America and are lucky enough to have been spared the details, Hannah Montana is a Disney Channel show aimed at tween girls and their overindulgent suburban parents. It stars Miley Cyrus, who is the daughter of one-hit wonder country musician, former male stripper, and the proud titleholder of 'Last Guy With A Mullet,' Billy Ray Cyrus. You might remember his big hit, Achy Breaky Heart. If you missed all that, consider yourself lucky.
On the program, Hannah Montana the character is a hit pop star. Thanks to studio musicians and ProTools, Miley Cyrus the actress is now also a hit pop star, with her recent concert tour selling out arenas in minutes and making scalpers millions of dollars as they gouge every soccer mom in a Hummer for as much money as possible because God forbid little Hayleigh does not get to see her show. To make things more confusing, Cyrus performs as both herself and as Hannah Montana while on tour, which is why our top movie at the box office is Hannah Montana/Miley Cyrus: Best of Both Worlds Concert Tour.
I suppose no one at Disney actually watches the films put out by corporate sister Miramax, or they'd remember that Best of Both Worlds is the hermaphroditic porn tape rented by Randal Graves in Clerks.
Still, apparently Hannah Montana is a phenomenon of epic proportions, because in its opening weekend, the 74-minute concert film took in a stunning $31,117,834 in only 683 locations. Going by the math, that works out to an average of $45,560 per theater. The original one week engagement is going to be extended because, so I've heard, every show is selling out. Look for more Hannah Montana box office domination next week.
Second place film, J-horror remake The Eye starring Jessica Alba, managed a relatively healthy $12 million in its opening bow. Last week's box office champion Meet the Spartans gets kicked into the pit of fourth place with a weekend gross of $7.3 million ($28 million total), while romantic comedy 27 Dresses, starring Cyclops (James Marsden) and Katherine Heigl continues to impress, with a weekend gross of $8.5 million and a total of $57 million. Rounding out the top five is gimpy old action star Sylvester Stallone's latest ode to 1985, Rambo, who slaughtered $7.1 million for a total gross of $29 million so far. Not bad for a franchise that's been forgotten about from a genre that has gone from a box office champion to an afterthought.
Ugh, Hannah Montana. I blame this whole 'let's make movies for tween girls' trend on Titanic. Thanks a lot, James Cameron. I know you gave us Terminator and Aliens, but… dude, this is all your fault. Your stupidly long, boring, 3-hour ode to effeminate artists who drown in the North Atlantic is responsible for the superstardom of the fruit of Billy Ray Cyrus' loins.