News
Us Trailer: Jordan Peele Explains His New Monster Movie
Jordan Peele explains why he wanted to make Us a monster movie with its own mythology... and not about race.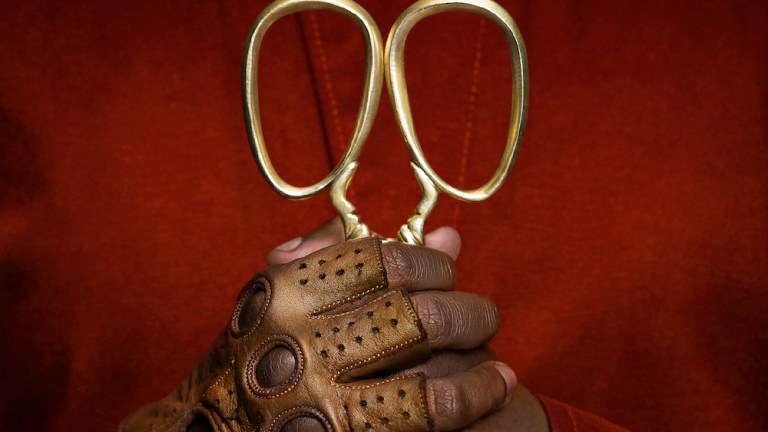 It's not every Christmas morning you awake to the lovely surprise of a new and unsettling Jordan Peele horror movie trailer, but he really is treating Us well today, eh? Already making the rounds like parents passing a coffee pot, the Us trailer is here to introduce your family to Peele's new onscreen one. They've been created to accompany one of Peele's favorite subject matters too: monsters.
"It's very exciting to me," Peele told us last week during an early screening of this morning's gruesome festivities. "Because I think as families are sitting and celebrating the holidays, they'll get this nice eerie, creepy-ass gift, and I'm very excited." He has good reason. After just a single viewing of the trailer, it's clear Peele is stepping away from the relatively grounded horror of the Oscar winning Get Out. In that film, social allegory was given the Grand Guignol treatment when Daniel Kaluuya went to the suburbs to meet the white parents of his girlfriend. However, Peele teases that while it was crucial to have an intact and healthy black family at the center of Us—something that is unfortunately an anomaly in a genre that usually focuses on white nuclear units in the burbs—Peele hints Us is not about race.
"Very important for me was to have a black family at the center of a horror film," Peele said. "But it's also important to note that this movie, unlike Get Out, is not about race. It is instead about something that I feel has become an undeniable truth, and that is the simple fact that we are our own worst enemies."
We see that literalized in the trailer as a family played by Lupita Nyong'o, Winston Duke, Shahadi Wright Joseph, and Evan Alex are bedeviled by doppelgangers of themselves. It's a scary conceit that a dark version of yourself will know just how to kill you, but there is more than meets the eye. After all, Peele himself began his presentation by teasing that this will be a monster movie.
Said Peele, "I dedicated a lot of myself to create a new horror mythology and a new monster. I think that monsters and stories about monsters are one of our best ways of getting at deeper truths and facing our fears as a society." Given Peele's own deep love for hallmarks of horror cinema—Get Out is steeped in allusion to The Stepford Wives and Rosemary's Baby—his mention of monsters is significant. Coming from the generation that grew up with a number of classic monsters, such as Freddy Krueger, Michael Myers, or Candyman (a densely mythological nightmare that Peele has signed on to remake as a producer), it is intriguing that he wants to create his own iconography of evil. There is likely something quite off about that scarecrow-statured man whom Alex's Jason meets on a beach… just as naming the lad who may first produce an evil doppelganger "Jason" is also an unlikely coincidence.
There's a lot to unpack and speculate about Us, particularly when considering the larger societal subtexts Peele suggested—a pure wild guess on my part is that it might have something to do with our digital lives versus our real ones. However, this bit of marketing from Universal and Blumhouse Productions should be the present that keeps giving all Christmas Day for the fans who've already undoubtedly begun their frame by frame re-gifting.
Us opens on March 15, 2019.
David Crow is the Film Section Editor at Den of Geek. He's also a member of the Online Film Critics Society. Read more of his work here. You can follow him on Twitter @DCrowsNest.