News
US box office report: up to 12th August 2007
Rush Hour 3. The Bourne Ultimatum. Which threequel is bringing home the bacon? Simon brings us the latest numbers from the States...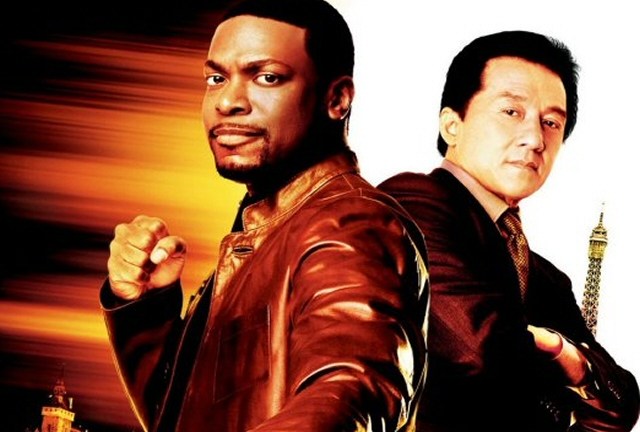 We're catching up on two weeks effectively this time round, courtesy of my decision to nip off to Dorset for a week. I'd tell you all about it, but figured you're here to talk about the differing performance of summer's last two prequels.
The one that's hit, and hit big, is The Bourne Ultimatum. Off the back of ecstatic reviews, that were almost compensatory for the lack of other ecstatic reviews this summer, it's sitting second in the US box office now, with $131m in the bank already. The current box office leader, Rush Hour 3, is at $49.1m after one weekend. By most standards, that's great. By the standards of Rush Hour 2, that's nearly $20m down. Given the reviews have been, er, not so great, Rush Hour 3 may scrape its huge production budget back, but it may kybosh Rush Hour 4. Here's hoping….
The Simpsons Movie, meanwhile, is currently at three in the chart, with $152m to its name so far. Given that more people have seen the film than watch the show when it's broadcast, that's a grand figure, and one that all-but-guarantees a sequel. It may run out of steam before it hits $200m, but few will argue with the size of its take.
New entry at four, and that's the latest attempt to ride the fantasy bandwagon. Sadly, Stardust – replete with Robert De Niro, Ricky Gervais and the narration of Ian McKellen – only managed $9.2m on its opening weekend. That's flop territory, given it cost $70m to make.
Summer surprise Hairspray is at five. With a further $6.3m brought in over the last weekend, its total is now $92m, and is somewhat of a sleeper hit. 'Family comedy' Underdog is at six, with $24m to its name after two weeks. It's most notable for including the where-had-he-gone James Belushi in its cast.
Adam Sandler's I Now Pronounce You Chuck & Larry is currently seventh, courtesy of a $5.8m weekend take that shot it to $103m in total, while Harry Potter is at eight, with its running total of $272m likely to leave it just shy of the $300m barrier by the time it leaves screens.
Nine? That'll be Catherine Zeta Jones-starrer No Reservations. It'll be gone soon, with just $32m amassed in three weeks. And rounding off the current chart is Daddy Day Camp, which opened with just $3.4m. The sequel to the terrible, yet successful, Eddie Murphy original, this one stars Cuba Gooding Jr (another nail in your career there then, Cuba), and is only of note for having been directed by Fred Savage, he of Wonder Years fame. We suspect they won't ask him to make another one.
Further down the chart, Transformers has now crossed $300m, and may yet overtake Pirates 3, Ratatouille stands at $193m and is slowing fast, Bratz bombed with $7.5 total after two weeks, Live Free or Die Hard crossed $130m, Knocked Up stands at $146m, Evan Almighty at $98m, and Fantastic Four made it past the $130m mark.
Next weekend: with blockbuster season done and dusted, step forward Seth Rogen and Judd Apatow again. Not content with Knocked Up on their CV, they're both involved in Superbad, which is already scoring great reviews. Plus there's the Daniel Craig-Nicole Kidman sci-fi movie The Invasion.