News
US box office report – Hulk smash (hit) edition
Ron's predictions last week are proved wrong by massive cinema attendance for films that didn't really deserve it. Gutted.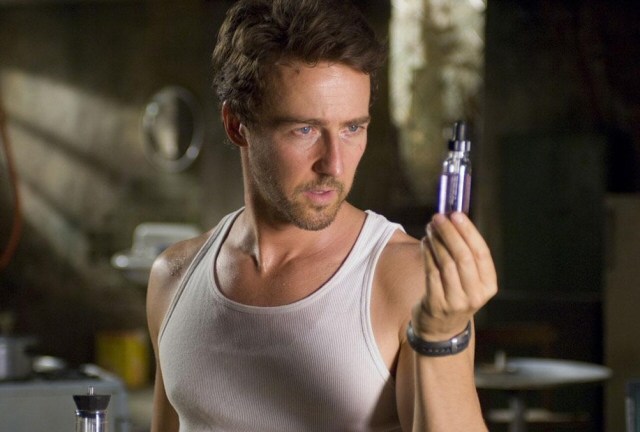 The big green machine known as The Incredible Hulk came out on top of the box office this weekend, gathering up a staggering $54.5 million dollars and completely destroying my prediction that Kung Fu Panda ($34 million dollars) would spend a second week at the top of the chart. Thanks for making me look bad, Edward Norton. I really appreciate it.
The Incredible Hulk rode a wave of mostly positive press (aside from DoG's own Sarah), but most of that praise was apparently undeserved marking out for Tony Stark, because The Incredible Hulk was an Incredible Disappointment. Abysmal CGI, William Hurt's distractingly bad mustache and hairpiece, bland acting (aside from Tim Blake Nelson, whose first appearance is shocking because he's the first actor in the film with a little bit of energy), bad casting (Liv Tyler, really? Professor Arwen?), and more aimless running around than a track meet makes for a pretty lousy movie.
I'm not sure how this film is getting such passionate responses from the Marvel fan base, except for the fact it's Ed Norton and not some Australian guy. Maybe I expected too much from the guy who wrote Elektra, I don't know. After watching the film I felt as though my hopes and dreams had been crushed by a giant green CGI foot. If it's okay for the Hulk to have facial expressions, it's probably okay for Bruce Banner to act like he's awake. It's not Fight Club 2.
The second of two wide releases was The Happening, which picked up third place with a stunning $30.5 million. For a grown-ups-only horror film (and after The Lady in the Water), it's an impressive total that really speaks to the public's love of watching people leap off buildings in an attempt to splatter Marky Mark with entrails. Is M. Night back? I don't know, but I do know that he's got a pretty decent hit on his hands, and he should be very pleased with himself this morning. What a twist!
The three bigger comedy releases of the summer continue to perform well. You Don't Mess With The Zohan seems to be underperforming a bit, sinking to fourth place with $16.4 million. Meanwhile, Sex and the City continues to perform strongly, with a sixth place weekend and a comfortable $10.1 million windfall. What Happens In Vegas ($1.7 million) absolutely refuses to go away, clinging to tenth place like dog crap on the bottom of a shoe. It'll be scraped off next week.
The rest of the films in the top 10 are big-budget action and summer films. Indiana Jones continues to make me feel like a kid, with $13.5 million and $275 million in grosses so far. This summer's best super hero movie (prove me wrong, Batman), Iron Man, picked up another $5 million dollars. Prince Caspian and company picked up $3 million, leaving the film still $70 million short of its stated $200 million budget. Maybe those people leaping off the building in The Happening's trailer were Disney executives.
The one other horror film in wide release, The Strangers, somehow picked up $4 million dollars, which makes this the summer of Liv Tyler. I'm not sure why, but there she is in two top-grossing movies at the same time.
Next week is comedy week at the box office, as Steve Carrell tries to recover from Evan Almighty with Get Smart while Mike Myers tries to overcome the awful premise/facial hair for The Love Guru. One of these films makes me laugh. The other makes me want to throw myself in front of a rolling carpet-mobile while Mini Me smashes my skull in with a hammer. Look for Smart to get this one handily, as Mike Myers is straying dangerously towards Eddie Murphy territory.